Ronda Rousey returns to the Octagon at UFC 207 against Amanda Nunes, and she's already got her game face--and her game walk--on.
Today she arrived at LAX Airport with her boyfriend UFC fighter Travis Browne, presumably to fly to New York to attend UFC 205.
She got out of the taxi cab with a purpose, walked past the TMZ paparazzi like a woman on a mission and then ... doors happened.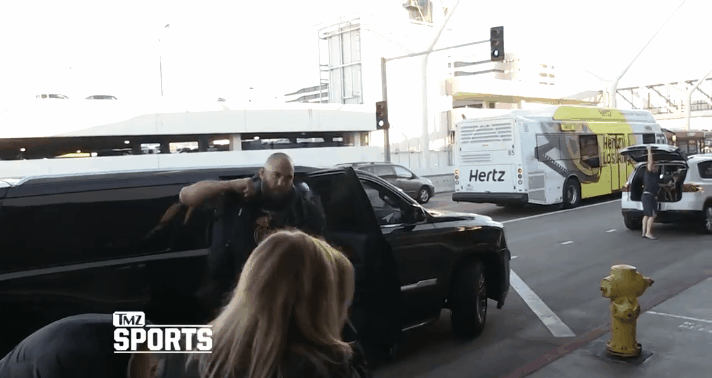 It's really a shame, too. She looked so bad ass, you guys.Look at that strut. So confident. Like she was going to punch a dragon in the face. Like at the gate for her flight, there would have been a dragon, and she would have just punched him. Right in the face.
But instead, automatic doors didn't open automatically, and now she looks like a fool. A totally non-dragon-punching fool.
What do you think, people? You think the doors were sandbagging her?
Maybe they're big Amanda Nunes fans, and they wanted to get in her head early, make her second guess her every move.
Poor Ronda. She's really been struggling with her confidence since losing to Holly Holm at UFC 193, and this can't be helping matters much.
Regardless, I'm sure this will have a great effect on the betting line for UFC 207.  If Ronda Rousey can't intimidate a set of automatic doors, then Nunes should be heavily favored.
Allow the mad walking trend to begin.