Imagine an alternate history of wrestling where AJ Lee and Dean Ambrose ran roughshod over the competition as the "Bonnie & Clyde" of the WWE.
If former creative member Kevin Eck had gotten his way, that's just what would have happened.
He writes in an article in Pressbox that he pitched an idea to WWE officials that would have had AJ meet Dean in a mental institution.
Yes, really.
It all started with the end of AJ's relationship with Daniel Bryan.
"The rocky relationship between AJ and Bryan culminated with AJ leaving him at the altar after she discovered he was planning on having her committed to a mental institution after the wedding."
The creative team was looking for a way to get Dean onto the main roster, Eck said, and the next part of the story is a direct result of that.
"My idea was for Bryan's plan to have AJ committed actually succeed. We'd take her off TV for a little while before bringing her back in dramatic fashion. She would return with her new boyfriend (Ambrose), whom she had met while both were patients in the institution."
Considering AJ's recent comments about her being unhappy with being labeled "the crazy chick" in WWE--AJ has had real-life bouts with Bi-Polar disorder--she probably didn't like that angle too much.
But the ends might have justified the means, as the potential for something really special was certainly evident in this next sentence: "Ambrose and AJ would wreak havoc, becoming WWE's version of Bonnie and Clyde (or Mickey and Mallory, to use a less-dated analogy)."
Admittedly, that would have been pretty awesome, but there's no guarantee that "The Lunatic Fringe" wouldn't have eventually become a fully-nerfed goofball as an actual lunatic, too. Still, with Dean and AJ at the top of their games and working together, the possibilities were limitless. 
Unfortunately, it wasn't to be.
"Vince McMahon had a different vision......"
Wow. I'm shocked.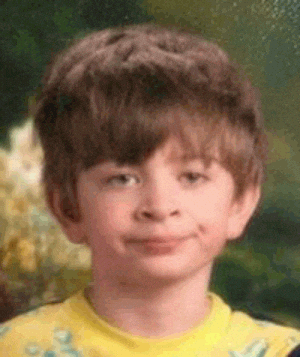 This is my shocked face.
"Vince loved the AJ character and decided to make her the new "Raw" general manager after she called off the wedding to Bryan. AJ as GM didn't get over, and her run as an authority figure lasted just three months."
Oh, well.
File another one under "What Might Have Been," I guess.