You can place a bet on CM Punk to be the next WWE Champ. Or one on Kurt Angle to be the next Universal Champ.
Not that you'd want to, but still.
Betwrestling.com has sent out the following odds for who will be the next top champion on both brands and the names near the top of each list shouldn't be surprising.
Roman Reigns is the favorite to next wear the Universal Title (or sling it over his shoulder as the case may be), with odds of -250, which means that he has a 71% chance to dethrone Brock Lesnar. He is followed by Braun Strowman with odds of +175 or a 37% chance, former champ Finn Balor with +400 odds and a 20% and tied for fourth at +700 are two men who will be competing against each other at Payback in a little over a week, Seth Rollins and Samoa Joe.
Over on SmackDown, provided of course that Randy Orton escapes the HOUSE OF HORRORS™ with his title intact, the next champ is favored to be Baron Corbin, followed by a tie between AJ Styles and Kevin Owens, followed by Shinsuke Nakamura. Jinder Mahal is next on the list, tied with Sami Zayn.
Jinder Mahal's odds of being the next WWE Champion are twice as favorable as the odds for John Cena.
If you're reading that last sentence after just waking up from a coma that you've been in for a week, I can understand your confusion. I'm still pretty confused myself, but I promise you, it's true.
CM Punk actually has odds on the board to win each title with long-shot odds of +2500 or 4%. The Rock is even more of an underdog here than Punk at +3300. Kurt Angle is at +5000 for the Universal Title.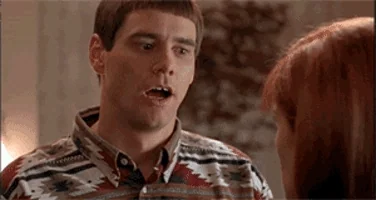 Here are the full lists of possible next champions, in order from most likely to least likely.
NEXT UNIVERSAL CHAMP
* Roman Reigns -250
* Braun Strowman +175
* Finn Balor +400
* Samoa Joe +700
* Seth Rollins +700
* Bray Wyatt +1000
* Dean Ambrose +1500
* Jeff Hardy +1500
* Matt Hardy +1700
* The Miz +1700
* Chris Jericho +2000
* CM Punk +2500
* The Rock +3300
* Kurt Angle +5000
* Triple H +5000
NEXT WWE CHAMP
* Baron Corbin +100
* AJ Styles +200
* Kevin Owens +200
* Shinsuke Nakamura +350
* Jinder Mahal +500
* Sami Zayn +500
* John Cena +1000
* Dolph Ziggler +1500
* Rusev +1500
* CM Punk +2500
* The Rock +3300