So a couple of weeks ago on Talking Smack, Daniel Bryan set the world on fire with an off-the-cuff remark as a rejoinder to a particularly mean bit of teasing by The Miz.
Bryan basically insinuated here that he's going to leave WWE and wrestle elsewhere in 2018.
Naturally, wrestling fandom went a little nuts over the possibility of seeing Daniel Bryan wrestle again.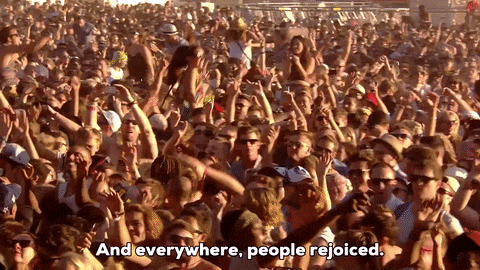 They weren't taking into account that Bryan might really have serious brain trauma that actually legitimately prevents him from wrestling, but no one wanted to be a buzzkill, so they continue to rejoice to this day.
Well, the people at Smart Bets have seen the interest and they've come up with some interesting betting odds for what Bryan will do after his contract with WWE is up.
According to these numbers, the best odds currently have Bryan signing with New Japan, followed by an "appearance" at Ring Of Honor. You can get a $700 return on a $100 bet if Bryan gets back into a WWE ring at some point during 2017, and the biggest longshot of all is Daniel Bryan going to the former "TNA," Impact Wrestling.
So what do you think? Will we see The American Dragon return to The Land of the Rising Sun? Will he go back to ROH or head to Impact? And will WWE's doctors clear him in time to see a resurgence of the Yes Movement before the New Year?
Let us know in the comments below.