The final event of the three day tournament is over. Two champions were crowned. CHIKARA will move on from their biggest event to finish their sixteenth season.  The semi-finals of the tournament resulted in two teams representing outside promotions defeating CHIKARA's longtime roster members. Team JWP defeated Hallowicked, Icarus and Jigsaw while Team Sendai Girls beat Princess Kimber Lee, Oleg the Usurper and Battle Frog. Team Sendai Girls, who hail from the younger promotion, went on to win the finals against Team JWP. 
Aerostar won the Rey de Voladores tournament by defeating Tony Nese (Frightmare was unable to compete). Aerostar was the first entrant announced and he made a big splash at last years King of Trios when he was apart of Team AAA. 
The card featured a tag team gauntlet match. Two teams began the match and each time a team was defeated another team entered. Surprise entrants Billy Gunn and Sean Waltman (X-Pac) won the match. They finished the match by defeating Prakash Sabar and The Proletariat Boar Of Moldova, who have mimicked Waltman and Gunn's taunts and moves in the past.   Waltman has had a relationship with CHIKARA. He has attended shows in the past and competed in the CHIKARA ring including the 2012 King of Trios first round. 
CHIKARA held this event during another popular wrestling three day tournament, PWG's Battle of Los Angeles. The two organizations share some talent, some audience, and online audience. CHIKARA officials did not seem to notice any impact on their event. Mike Quakenbush, owner of CHIKARA expressed satisfaction with the event.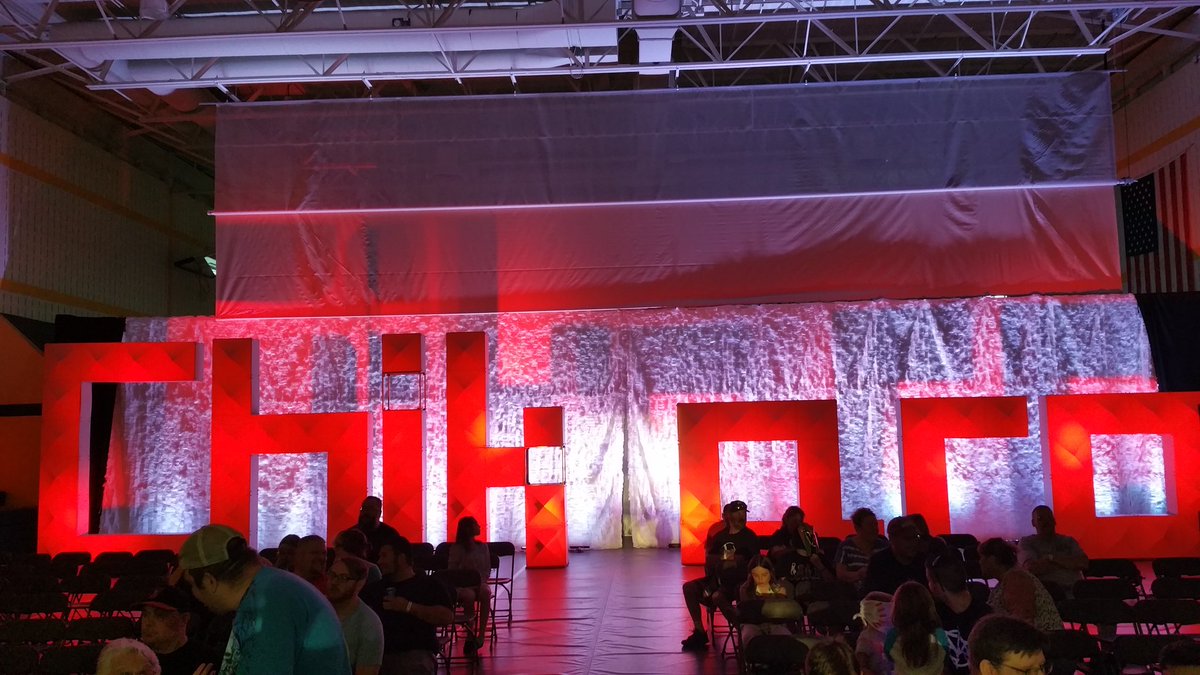 King Of Trios 2016 Semi Final Match
Cassandra Miyagi, DASH Chisako and Meiko Satomura (Team Sendai Girls) defeated Oleg The Usurper, Princess KimberLee and Battle Frog (Warriors Three)
King Of Trios 2016 Semi Final Match
Command Bolshoi, Hanako Nakamori and Manami Katsu (Team JWP) defeated Hallowicked, Icarus and Jigsaw
Singles Match
Mark Angelosetti defeated Arik Cannon
Tag Team Gauntlet Match
Billy Gunn & X-Pac defeated Blaster McMassive and Flex Rumblecrunch, Hype Rockwell andRace Jaxon, Rick Roland and Sloan Caprice, Ashley Vox and Delmi Exo,El Hijo del Ice Cream and Ice Cream Jr and Dez Poloton, Cornelius Crummels and Sonny DeFarge,Hermit Crab and Rock Lobster, Drew Gulak and Orange Cassidy, Prakash Sabar and The Proletariat Boar Of Moldova
Singles Match
Lucas Calhoun defeated Chuck Taylor
Rey de Voladores 2016 Final Match
Aerostar defeated Tony Nese
King Of Trios 2016 Final Match
Cassandra Miyagi, DASH Chisako and Meiko Satomura (Team Sendai Girls) defeated Command Bolshoi, Hanako Nakamori and Manami Katsu (Team JWP)
photo tweeted by Dave Muscarella
Results as reported by: pwponderings