Welcome once again to the bit that never ends
OFF-TRACK with A-TRAIN
where I speculate about the possibility
that beloved NXT guys are coming up
to the main roster soon
in this episode,
START FANTASY BOOKING ALL OF YOUR
NAKAMURA FEUDS NOW, PEOPLE
THIS IS NOT A DRILL
---
So this morning, Triple H tweeted out this poster for the upcoming NXT Tour of the UK in June.
Cool poster.
It features all four members of SAnitY, Kassius Ohno, Tye Dillinger, Asuka, Bobby Roode, and a guy who hasn't even debuted on NXT TV--Aleister Black, aka Tommy End.
But did you notice who's not featured?
Take another look: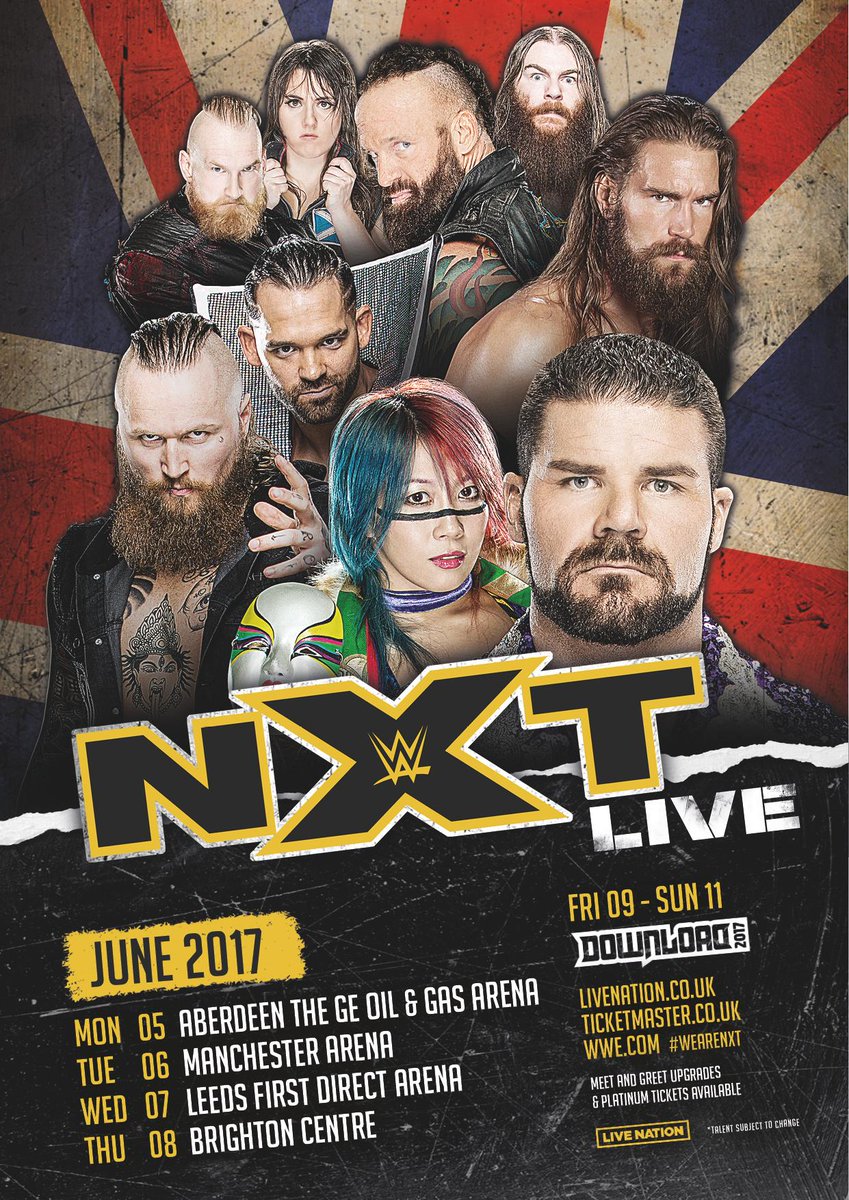 SHINSUKE NAKAMURA IS NOWHERE TO BE SEEN.
If he was going to be on that tour, wouldn't you want to advertise him?
So it's very possible the former two-time NXT Champ is getting called up sometime between the post-WrestleMania RAW and the first week of June.
And while I think we'd all prefer to see him on SDLive, tearing down the house with AJ Styles and building toward a huge clash with John Cena, I'd also be okay with him winding up on Raw, just to be able to hear Corey Graves scream "KINSHASAAAAAAAAAAAAA!!!!" at the top of his lungs like a damn crazy person, just one more time.
What say you, readers? You think this absence-from-a-poster thing is a sign that a Nak call-up is imminent? And if so, you think he's going to Raw or SmackDown?