Welcome to a completely objective edition of
OFF-TRACK with A-TRAIN
where I report on the weird and the wacky
in the world of wrestling
in this episode
DONALD TRUMP IS THE PRESIDENT
AND HE IS ALSO A WWE HALL OF FAMER
AND HE ALSO LIKES TWITTER A LOT
ALMOST AS MUCH AS HE HATES CNN
SO HE STOLE A REDDITOR'S MEME
AND  TWEETED IT
AND NOW PEOPLE ARE UPSET
---
This man is the President of the United States of America: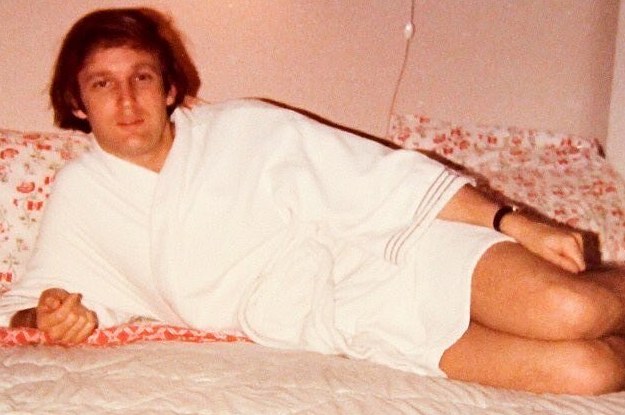 Here is a more recent photo: 
His name is Donald Trump, and as noted, he is currently the President of the United States of America.
That same office was once held by these men.
Among others.
Those men did not have Twitter, as it did not exist in their time.
Twitter does exist now. And so does Reddit.
A person on Reddit created a meme. Donald Trump, who may I remind you is the current President of the United States of America, used that meme and Tweeted it out, giving the original creator no credit.
Here is that meme.
It is edited footage from WrestleMania 23.
In the original footage, Donald Trump did not clothesline a man with a CNN Logo for a head. Instead, in actuality, he clotheslined WWE Owner Vince McMahon.
Vince's wife Linda was a huge donor to Trump's Presidential Campaign and now serves in his cabinet as the Small Business Administrator.
Donald Trump has said that his use of Twitter is "Modern Day Presidential."
Fellow WWE Hall of Famer Jerry The King Lawler tweeted this out.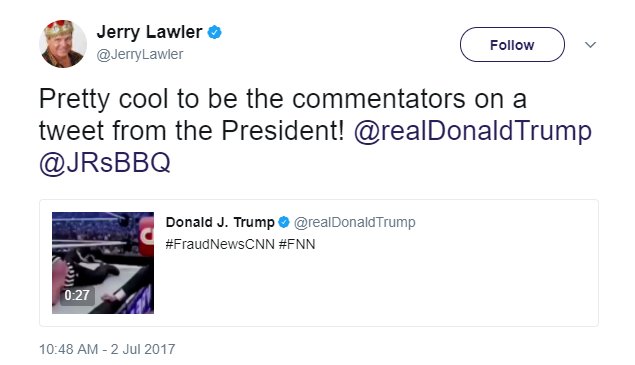 Some people are mad at Donald Trump about this Tweet, but not Jerry "The King" Lawler.
Everything I have written in this article is a fact.
I have been completely objective.
If you want to see my unobjective feelings about the man that is currently our president, you can click this link.
Happy American Independence Day, everyone!