Welcome, curious readers.
Welcome to 
CONNECTING THE DOTS
The new semi-regular column that dares to ask the tough questions,
even if the answers are scary.
One of the greatest riddles as yet unsolved in WWE remains the identity of Sister Abigail, Bray Wyatt's dead(?) sister(?). We honestly don't know much about her, other than what Bray rambles about in this video from three years ago:
"Her touch could save the world, but her kiss will burn it to the ground."
What does that even mean?
What does anything even mean, when it comes to the Wyatts?
And who is she, really? Does she even exist? Well buckle your truth belts, kids, because I've cracked the code.
Bear with me here, because it takes some twists and turns:
The "New Wyatt Family" which I christened "The Braysian Dawn Movement" yesterday, is poised to make a hostile takeover of Smackdown Live.
Now regardless if you read about them here or in Time Magazine (Hans Gruber's publication of choice), after their win at Survivor Series, Bray Wyatt and new cohort Randy Orton must be taken seriously. Luke Harper is also a vital member of the clan, sending out coded messages every morning through his personal Twitter:
The thing of it is, I DON'T know what that means, and I find that a bit unsettling, don't you? Like what does Luke Harper know about the days of the week that we don't? Every Tweet is like that. All of them.
WHAT DO THE DAYS MEAN LUKE? WHAT DO THEY MEAN?
So creepy swamp-billy preacher Bray Wyatt, brainwashed Viper-waiting-to-strike Randy Orton, and calendar-obsessed third-tier Batman villain Luke Harper make up The New Braysian Dawn, but there's someone missing.
And before you say "Erick Rowan," the giant Sheep-masked Ginger-bearded pinfall-eating monster in mechanic's coveralls who is out with an injury, let me direct your attention to this ultra-creepy short film, Tweeted out by Rowan as he was going on the disabled list:
HE JUST REMOVED THE MASK, PUT IT IN A HOLE AND BURIED IT.
my god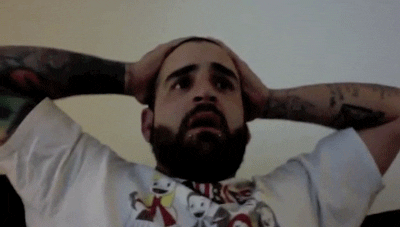 WHAT IS EVEN HAPPENING?
So Erick Rowan, if you believe everything you see on Twitter, and I certainly do, has apparently turned his back on the Wyatts by burying his allegiances in a shallow, unmarked grave.
And who even knows where that is?
WHO WOULD KNOW?
WHY, SHE THAT KNOWS ALL, SEES ALL, LIVES IN THE DARK RECESSES OF MEN'S SOULS, OF COURSE.
Alicia Silverstone.
Alicia Silverstone is Sister Abigail.
AND I HAVE IRREFUTABLE PROOF.
Okay, I know it's difficult, but try not to focus on her butt.
Focus on what she has in her hand:
my god
SHE FOUND ERICK'S SHEEP MASK.
SHE KNEW WHERE IT WAS THE WHOLE TIME.
SHE IS SISTER ABIGAIL.
And if you need more proof that the star of beloved 90s teen comedy Clueless is actually Bray Wyatt's long dead sister, I give you this:

You can't spell "Wyatt's Family" without A-S-I-F.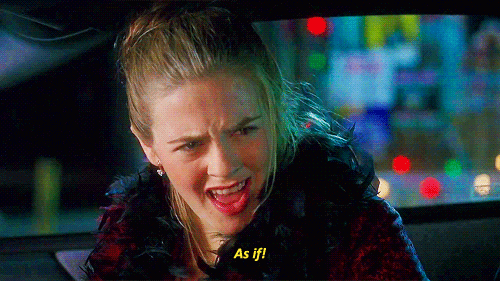 THE DOTS ARE THERE, WE JUST HAVE TO CONNECT THEM.
Join me next time on Connecting the Dots when I ask the question:
Randy Orton:
Viper? Or Thundercat?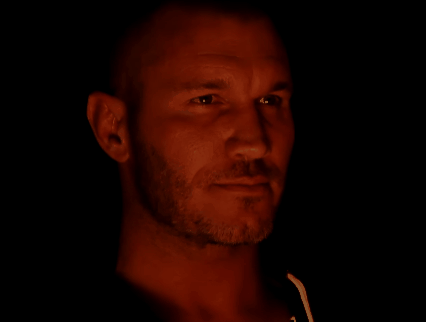 THIS IS YOU RIGHT NOW:
Don't worry, the shock will fade in time, once you accept the truth ...
AND CONNECT THE DOTS.