Welcome to another installment of
OFF-TRACK with A-TRAIN
in this episode,
DANIEL BRYAN SAID THE THING
WE'VE ALL BEEN THINKING
OH MY OH MY GOD OH MY GOD
---
Last night on Talking Smack, things started off interesting, turned boring, and finally ended much like last week's episode of SmackDown.
WITH EVERYTHING GOING UP IN FLAMES.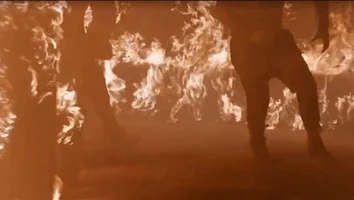 Pictured: People Exiting The Talking Smack Stage
Let's pause to explain.
First Daniel Bryan said that Raw Talk was a bad show.
Then Alexa Bliss said Daniel Bryan's beard sucks.
Intriguing.
Then Apollo Crew-zzzzzzzzzzzzzzzzzzzzzzzz.
Zzzzzzzzzzzzzzzzzzzzzzzzzzzzzz,
Wha-? What happened? Sorry, I fell asleep.
Then they showed AJ Styles getting pushed out of Gorilla Position by Michael PS Hayes dressed-as-Grimace, and I started to perk back up.
Then, Miz and Maryse came on the show, and I got a shot of adrenaline to the heart.

Yeah, like that.
(Subtweet: Sean Ross Sapp)
The Miz started running down John Cena and he was pretty merciless, though not as merciless as Maryse was with Nikki Bella.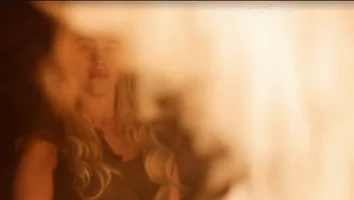 Pictured: Maryse
But that wasn't even the best part.
The best part was where Daniel Bryan made fun of The Miz doing direct-to-digital movies and Maryse said how many movies have you been cast in and Daniel Bryan said he doesn't want to be an actor and then this happened:
WAIT.
WAIT.
wait wait wait wait wait wait wait wait wait wait wait wait wait wait wait wait wait wait wait wait wait wait wait wait wait WAIT.
WHAT.
Let's run that back again.
Miz: "You want to be a wrestler but you can't because of your head. That's OK."

Bryan: "I can't or they won't let me? We'll see in a year and a half and see what happens."
So Daniel Bryan is basically saying that the WWE won't clear him for in-ring action, but he could get cleared elsewhere.
And he seems to be insinuating that when his WWE contract is up "in a year and a half," he's leaving the company and wrestling elsewhere.
WRESTLE KINGDOM 2019 GONNA BE STRAIGHT FIRE, Y'ALL.
How much fire?
THIS MUCH FIRE: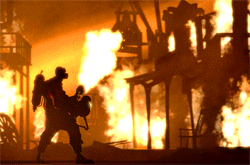 Pictured: Wrestle Kingdom 2019
And here is the time where we should mention that we truly hope that Daniel Bryan is making a sound medical decision, since multiple concussions are no joke, and brain lesions are serious business.
But with that said, if he's really actually okay to wrestle, the next eighteen months better fly by.
Lucky for all of us, I made a countdown clock.
And by the way, Talking Smack, you are a national treasure
and I hope you never leave us.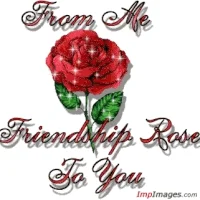 I love you Talking Smack.