Bray Wyatt was interviewed by WTOP's Chris "The Big Chee" Cichon ahead of the Smackdown show in Washington D.C. last week. He talked about how he likes being on Smackdown, who gave him the Sister Abigail move that he uses for his finisher (Joey Mercury, of all people), and how much he hates to diet.
He also said he was going to take the Intercontinental Title from The Miz, "cause that should be easy."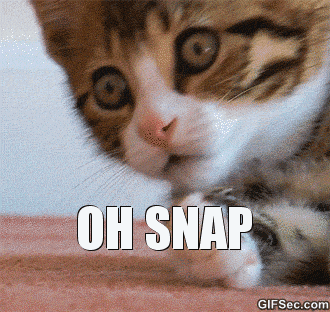 Well, first he admitted that since he became Tag Team Champion at TLC and got his first taste of WWE Gold, he just wants more.
"This thing (the Tag Team Championship belt) is addicting. Once you got one you just want to take them all. We rule SmackDown already, why not just make it official, cause for some reason when someone sees you walking around with this, whether they've had it before or whatever, you get some kind of newfound respect and I think that's what I'm after anyway."
Okay. Fair enough.  Seems legit. But then he went into specifics.
"I'll just take one from The Miz, cause that should be easy, then AJ Styles. There's three of us, then anytime you bring back Braun, you bring back Rowan, you bring back -- the new ones. It's an unstoppable, impenetrable fortress if we keep steam rolling ahead, who knows what'll happen."
He'll just take one title, the IC Title, from The Miz, CAUSE THAT SHOULD BE EASY.
And then AJ Styles, he said, implying heavily that he would rely on Randy Orton and Luke Harper to help him collect all the belts on Smackdown. AJ Styles won't be easy.
But the Miz will be easy, says Bray Wyatt.
Huh.
Wonder what the Miz's reaction will be to that statement.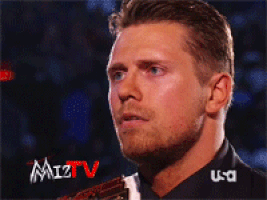 Yeah, probably something like that.
If and when he does respond, we'll be sure to let you know.