So there was a lot of (faux?) outrage on the ol' interwebs this week about the fact that Jinder Mahal, the 50th Champion in the storied history of the WWE Title didn't have a single piece of merchandise available for purchase at WWE's online store.
Not even so much as a T-shirt.
Well, all that changed today.
At least the T-Shirt part.
Feast your eyes on this sucker: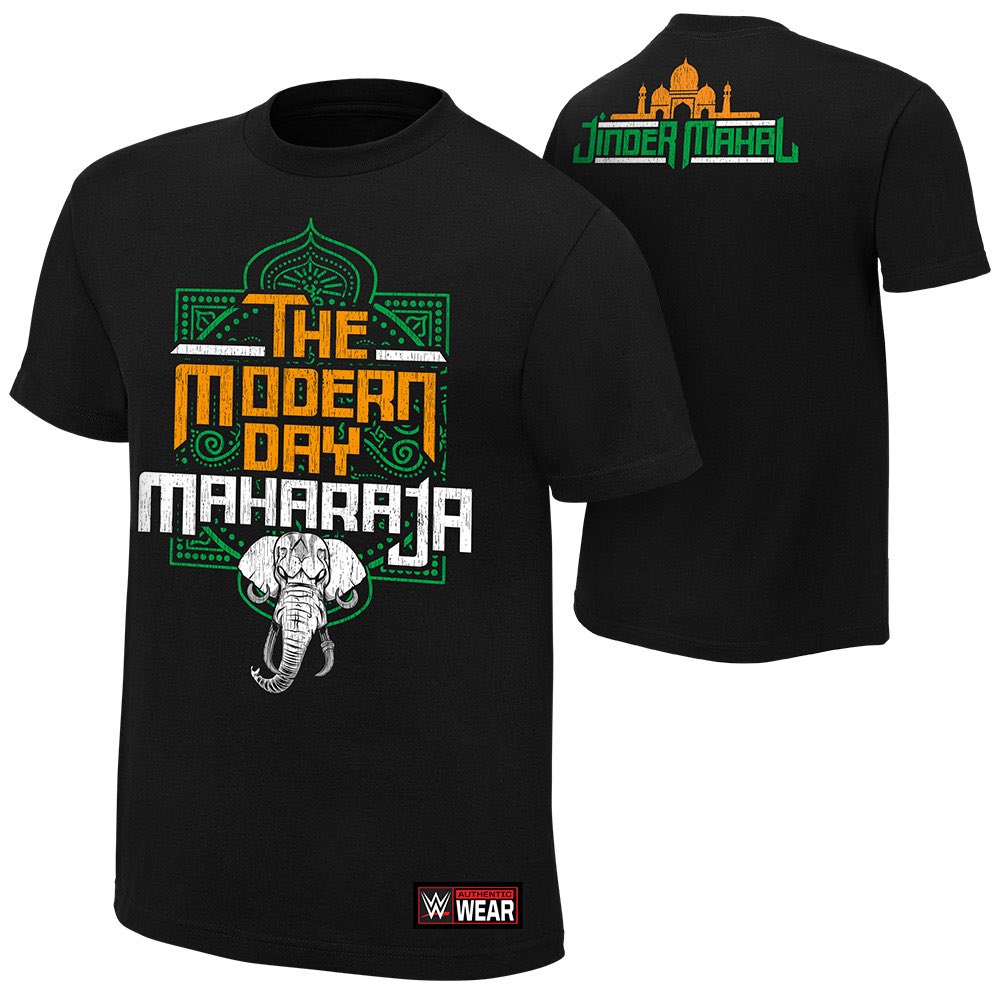 It's even got a mean looking elephant and everything.
And so now, finally, four days after winning his first ever WWE Title, in his first ever WWE Title match, Jinder Mahal gets his first ever T-shirt.
You can buy the shirt at this link, unless you want to Hinder Jinder's merch sales.