Welcome to another edition of
OFF-TRACK with A-TRAIN
in this edition
GOLDBERG MIGHT MAYBE
STICK AROUND AFTER WRESTLEMANIA 
AND SO NOW I MIGHT MAYBE JUMP OFF A BRIDGE
---
Goldberg showed up last fall for what was supposed to be a one and done match with Brock Lesnar at Survivor Series.
Then The Beast got squashed, Goldberg celebrated sweatily with his shirtless son, and we got more Goldberg. 
He eliminated Brock from the Royal Rumble like he was James Ellsworth, then even though he was eliminated from the Rumble by The Undertaker, he still got a Universal Title match at Fastlane.
During that match, which lasted 21 seconds, Goldberg destroyed Kevin Owens and became champ, despite only wrestling less than two minutes total during his two singles matches since his return.
But that's all okay, because Brock Lesnar has a match for the title with Goldberg at WrestleMania 33, Goldberg's contract is up after that, and we'll all get to see Goldberg lose and ride off into the sunset.
In ten years, this Goldberg run will merely be the answer to a Trivia Question.
Except no, wait, I was wrong, we all were wrong, turns out he's probably sticking around and maybe he's gonna be the champ forever now.
According to the Wrestling Observer Newsletter, the WWE thinks Goldberg's ridiculous nostalgia tour of a current run has been a resounding success. And in one case, they're right. He's hugely over with the crowd. They love the guy. I can't figure out why, but they do. And apparently, WWE is now considering keeping him around after WrestleMania, or at least bringing him back for another run in the near future, probably a build to another major-PPV special attraction match.
So, we're almost certainly getting more Goldberg matches at the top of the card in 2017.
We now have footage of me first hearing that news: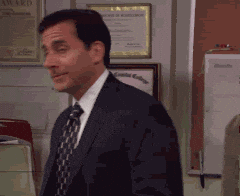 And this is me now, an hour later: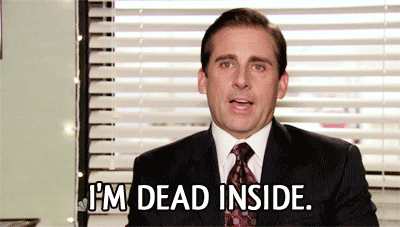 So how's your Monday going?