IMPACT Wrestling sent several talents to Japan NOAH's Global Tag League, but now their number is one less.
Bram is getting sent home.
Puroresu Spirit's Facebook Page reported that Bram has been suspended from the rest of NOAH's "Global Tag League" tour after posting a questionable image on his personal Instagram.The "questionable image" is a photo of himself lying on top/inside of an ice cream freezer at a convenience store.
That image has since been deleted, but as we all know, the internet is forever.
Personally, I don't see what the big deal is. Bram is obviously just chillin'.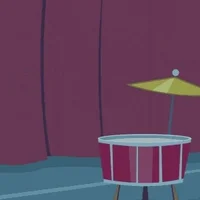 Japan has rules of conduct that many Americans are unfamiliar with, including Bram, apparently, and this childish prank brought out an negative reaction from some fans, leading to the NOAH office becoming aware of the image and taking action.
Both Bram and the President of NOAH, Masayuki Uchida, apologized on NOAH's behalf to the convenience store chain. Uchida even stated that there may be a seminar of sorts to help international talent become aware of and accustomed to the unique set of conduct rules that exist in Japan. He promised that inappropriate behavior like Bram's will not be an issue in the future.
Bram had been teaming with fellow IMPACT wrestler Robbie E, who will still be competing on the tour, but not in the Global Tag League. All remaining matches on the tour will be changed to reflect Bram's absence.
It was announced that KAZMA SAKAMOTO will be filling any vacant spot on the cards over the remainder of the tour, specifically the upcoming shows on 4/27, 4/29, 4/30, and 5/3.