Kenny Omega wrestled a match recently for 4 Front Wrestling, and participated in a Q & A at the show, which you can watch above.
Of course, the questions soon turned to his future and whether it will be in New Japan or WWE. Omega said that he is "75%" sure where he's going to go, but he hasn't made a "full decision."  The big question surrounding the situation right now is this: If he does go to the WWE, will he do so in time to be in the Royal Rumble?
Omega played coy, but he let something slip that he hasn't before.
"The most I can say right now is that if some of you are subscribers to the (WWE) Network and you're looking forward to something happening or not happening on the 29th... I'm not sure if I could pull a rabbit out of the hat by that date," Omega admitted. "That's all I can say for now. But that doesn't mean that it's impossible. I'm not saying anything... that might be asking too much at this point and time. That's literally the most news I've given anyone up to this point."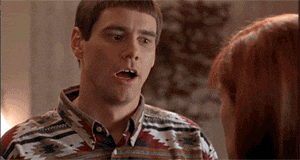 Omega isn't lacking for confidence either, volunteering that if that if he does appear in the Rumble, he's "winning the whole thing."
Omega was later asked about his dream opponent, and mostly named several guys who have long since retired, like Shawn Michaels and Hulk Hogan, saying he'd loved to have worked with in their prime. But then he remembered his true dream match, one that's certainly still a possibility.
"Oh wait, I'm an idiot. This would almost be my entire motivation for going (to the WWE)," Omega said. "I'd just really want to work with AJ Styles at WrestleMania, guys. Before he hangs it up and before I start to degenerate as an athlete, I really want to have a big match with him on the biggest stage possible, so that is a career goal of mine."
If Omega does show up at the Rumble, you'll hear about it first at Fightful.com. We will have full, live coverage, a stat tracker, and reporters on the scene for the event.
You can watch the match he had for 4 Front Wrestling, against Tiger Ali, below.