Welcome to another edition of
OFF-TRACK with A-TRAIN
where I bring you found footage of
wrestling-related wackiness
(yup, this qualifies)
in this episode
BAH GAWD, THAT BEAR IS BROKEN IN HALF
---
So last night, during a timeout at an NBA playoff game, one mascot put another mascot through a table off a ladder because that is how you keep the crowd entertained when the game goes to commercial.
It was awesome.
The Memphis Grizzlies mascot, who is called Super Grizz for obvious reasons, was accosted by another bear, this one wearing a San Antonio Spurs jersey. Well, the local sports team furry enthusiast will show this interloper a thing or two.
The Spurs bear went to the top of the ladder to drop the Big Bear Leg Drop, but was followed by Super Grizz who hit him with a trash can lid (this was apparently a No Disqualification impromptu mascot wrestling match) and sorta Rock Bottomed the Spurs Bear through a table.
Watch: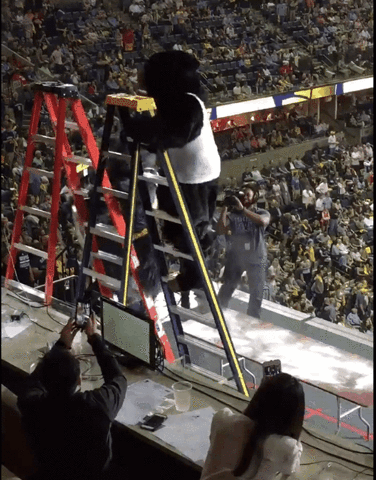 The full video is at this link, and there is an alternate angle at the top of the page.
Now, apparently, this ain't Super Grizz's first rodeo. He's got a history of this kind of thing. This is from last year:
And two years ago, he hit a bear wearing a Blazers jersey an RKO outta nowhere.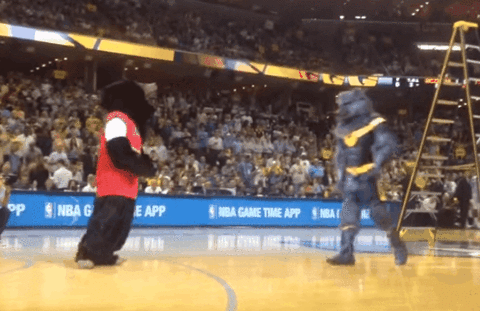 Then hit him with the Bear Splash off the top of a ladder.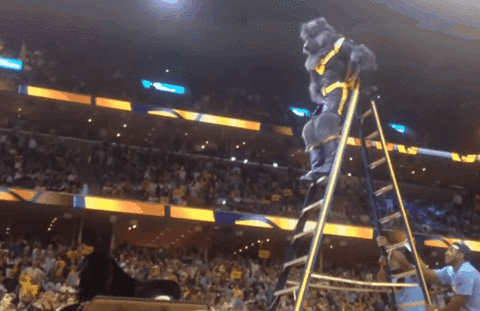 And three years ago, he powerbombed a plant in the audience an obnoxious Washington Wizards fan through a table.
NBA Action. It's FAAAAAAAN-tastic.
Oh, and in case you were wondering, the Grizzlies defeated the Spurs 105-94, and it was obviously all thanks to Super Grizz putting a bear wearing the other team's jersey through a table off a ladder. Because that is how sports work.