Welcome to the weekly
OVERCOOKED RAW REFRESHER
Featuring a preview of tonight's event.
As always, these topics are taken directly from the official WWE.com preview:
Who will face Braun Strowman's wrath?
Oh, gosh, I hope the answer is everyone.
I know what you're thinking. "What do you mean 'Everyone'?"
Everyone.
I want him to systematically destroy every man on the Raw roster, and then I want him to seriously consider doing the same thing to the women and children, before politely asking his (hopefully) real-life girlfriend Nia Jax to handle the women in his stead.
I want him to throw Sami Zayn through Seth Rollins like a javelin.
I want him to break every bone in Roman Reigns' body. Twice.
I want him to tear off Sin Cara's head and wear it like a little festive hat as he disintegrates the entire Cruiserweight division with one massive god like punch.
The only two who should be left alive are Kevin Owens and Chris Jericho. And then they should get married.
And Braun Strowman should serve as both Best Man and Maid of Honor.
And he should also officiate the ceremony.
Okay. So maybe what I want isn't realistic.
But how about this? He kayfabe injures Mick Foley, gives creative an excuse to write him off the show while he recuperates from hip surgery.
Still too much to ask?
Okay, how about just the breaking Roman Reigns' bones thing?
Can we just do that?
Can Chris Jericho overcome his fear of heights before Royal Rumble?
If this leads to vignettes of Kevin Owens taking Chris Jericho mountain climbing, count me ALL THE WAY IN.
Is Bayley our next Raw Women's Champion?
Yes.
Yes she is.
I just hope they let her do more of that up there, talking extemporaneously and off the cuff and less of the terrible scripted shit that can be found here:
Nobody loves Bayley more than me, except perhaps for Izzy, and even I think the way they've rolled her out since her debut in August has been considerably less than perfect.
Don't screw this up, Vince.
PLEASE don't screw this up.
Will Neville's callous new attitude continue to pay off?
If I say yes, does that mean I get more Evil Neville?
Because I gotsta have me more NEVIL.
Hotshot the title onto him, let guys like Swann and Cedric chase it.
I even like Kendrick being the toadie, the Dill to Neville's Scott Farkus, if you will.
Like if Cedric Alexander snaps and starts beating the f*ck out of Neville, Brian Kendrick would run away, yelling "I'm gonna tell my dad."
Also, in this analogy, Rich Swann is the little brother who can't put his arms down.
"A CHRISTMAS STORY" IS A NATIONAL TREASURE AND I WILL NOT STAND FOR IT BEING DISPARAGED ON THE FIGHTFUL AIRWAVES, SEAN ROSS SAPP.
DO YOU HEAR ME?
How will Enzo Amore & Big Cass retaliate against Rusev and Jinder Mahal?
Haven't they done enough to poor Rusev?
They have Roman Reigns no-sell the Accolade with a chain, then they have Enzo Amore insult and slut-shame his wife, and now they've saddled him with Jinder Mahal as a tag team partner.
Fun is fun, but they've really crossed a line with this one.
_________________________________
Come back tonight for my Live Coverage of Raw
and drop a comment in our Live Viewing Party!
Then stick around for the Fightful post-show podcast.
Until Then, I've Been Alex Pawlowski
and this is me daydreaming about
Braun's rampage tonight.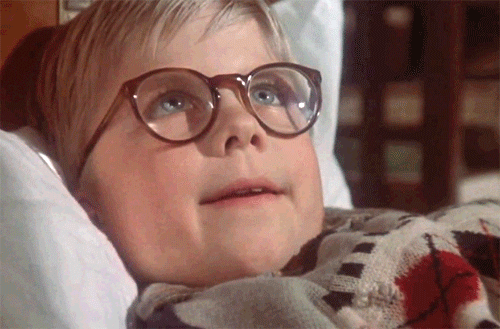 And this is me when I realize
they're probably building him into a monster
just so they can feed him to Roman Reigns.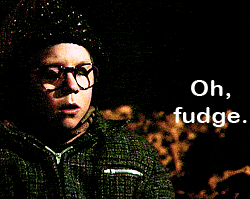 You can follow me on Twitter @pawlowskithe4th