Former WWE Divas Champion Paige is currently mired in what appears to be an abusive relationship with her fiance Alberto El Patron. Things came to a head on Sunday during an altercation at Orlando International Airport.
Paige's brothers have taken to social media to express their concern for their sister's well-being.
Yesterday morning, Paige's brother Zak wrote this post on his Facebook: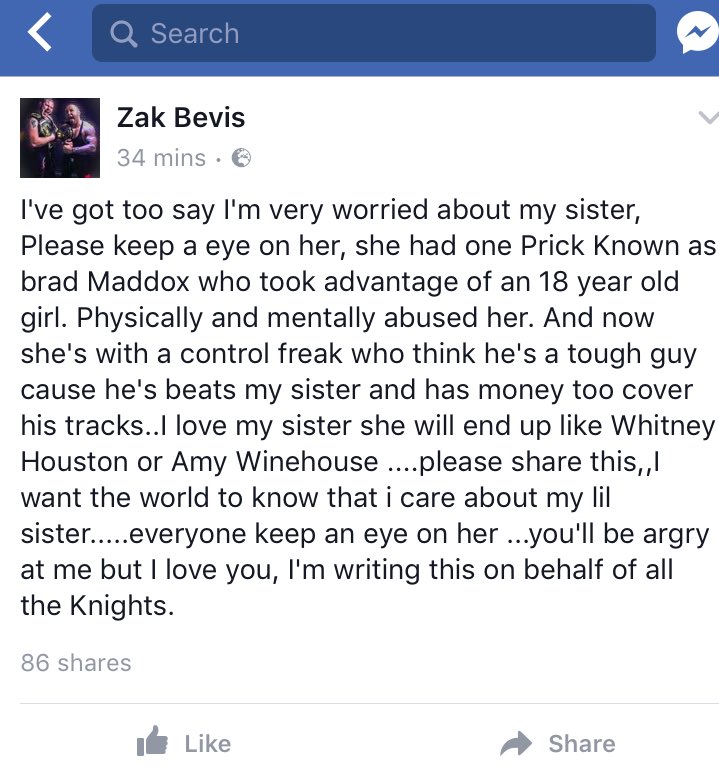 Later that day, Paige's brother Roy sounded off as well, writing on his Facebook page:
"We got pics from the last 6 months bro of her beating I'm glad she's finally sticking up for yourself..the reason there fighting yesterday is cause my uncle on his last legs in hospital and he wished him dead

"She needs to get away not that simple tho.

"Well now its out there ,the answer to all your questions I keep getting asked is there ,my sis won't be going WWE cause he won't let her ,he trying get her the sack by keep running on about them,,so many people in the wrestling world hate him but are scared to say it…why ????"
Alberto El Patron is the current GFW Heavyweight Champion. It remains to be seen if these allegations will lead to any disciplinary actions taken by the company. Paige remains under contract to WWE, though she hasn't competed in well over a year.