Welcome to the Live Coverage of
MONDAY NIGHT RAW
Taped Earlier Today in Glasgow, Scotland
You can get all of the spoilers

H

ERE

,
but why would you, when you can watch it tonight
AND JOIN OUR LIVE VIEWING PARTY
Let's see what's on tap for tonight, according to the official WWE.com preview:
Can Jeri-KO evade the wrath of two former Shield brothers?
We're probably getting a main event of Jeri-KO vs Roman and Seth, huh?
Wait.
They're not going to do a partial SHIELD reunion on a taped episode of Raw, are they?
They wouldn't be that stupid, would they?
Oh, no, wait, they totally would.

Who will be the final member of the Raw Men's team at Survivor Series?
Seth Rollins.
The answer is Seth Rollins.

Which Superstars will The New Day and Charlotte Flair lead into battle?
Well, let's see.
The Women:
Charlotte, Nia Jax, Bayley, Sasha Banks (almost certainly), Dana Brooke (or maybe Alicia Fox?) (Yikes)
The Tag Teams:
New Day, Enzo & Cass, Gallows & Anderson, um... Sheamus & Cesaro? Do they count?
And um ...
Oh god.
Oh god, no.
It's going to be Golden Truth, isn't it.
God help us all.

Who will answer Dolph Ziggler's Intercontinental Championship challenge?
I dunno, Rusev, probably.
Bo Dallas, maybe.
(JK.)

Did The Brian Kendrick light a fire inside TJ Perkins?
Sure, why not.
Obligatory video game reference.
HERE WE GO
The show starts with an approximately 12 minute long video package (or maybe it just felt that way) recapping the Jeri-KO vs Roman (and Seth?) storyline.
Michael Cole says we are looking LIVE at The SSE Arena in Glasgow, Scotland.
But of course, it was taped hours ago, so we are not looking "LIVE" at anything.
Telling fibs already, Michael?
Tut, tut.
Stephanie McMahon comes out and makes a terrible joke comparing the US Election to Raw vs Smackdown at Survivor Series.
Yeesh.
She promotes Survivor Series, mention the Brock vs Bill match and gets a bunch of Scotsmen to chant "GOLDBERG."
I swear, you can hear their accents.
She brings out the men who are part of the main SS match.
Kevin Owens, then Chris Jericho, then Roman Reigns (to a ridiculously loud chorus of boos) then Braun Strowman.
Stephanie then introduces the fifth and final member of Team Raw.
Seth Rollins.
Who's surprised?
To all of you who are surprised: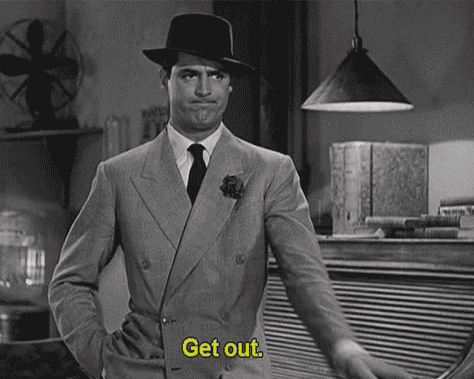 "There's certainly no love lost between these men," said a man who speaks in cliches.
Anyway, Steph then shows a picture of Team Smackdown, and runs through all of the obvious cookie cutter storylines.
She then says she wants then to fight Team Smackdown as though their jobs depend on it, "because they do."
And with that, she throws down the mic and leaves the ring.
Kevin and Chris take over, talking about how the other guys need to listen to them because they're the Co-Captains.
Jericho says something that Rollins doesn't like and Seth attacks him.
Reigns goes after Owens.
Braun looks on for a while, then destroys both Rollins and Jericho.
He and Reigns have a staredown, then Steph comes out, says she's giving them a chance to get it all out of their systems.
Tonight, in the Main Event, we're going to have a 5 Way Match.
KO vs Y2J vs Seth vs Roman vs Big Meat McManMonster
So that should be fun.
__________________________________________________________
__________________________________________________________
Rich Swann & Sin Cara vs Brian Kendrick & Noam Dar
Dar gets a huge pop from his home nation fans.
Dar starts vs Swann and puts on a good showing at first, hitting a big corner dropkick, but when Sin Cara tags in the whole thing gets a bit botchy.
I know. Big shocker.
Dar stuggles with getting clotheslined over the top rope, then Sin Cara hits a Tope Suicida on Kendrick on the outside.
Sin Cara goes up top with Dar back in the ring, but with the ref distracted by what I have no idea, Kendrick grabs Sin Cara's wrist and pulls him off the turnbuckle to the floor.
COMMERCIAL.
Back from the break and stuff happens, none of it worth writing about, until Rich Swann tags in and hits a jumping corner Frankensteiner on Kendrick, is about to get the pinfall when it's broken up by Dar, who gets deposited to the outside by Sin Cara, who hits a Springboard Senton on Dar on the outside, and Swann beats Kendrick with pretty cool looking roll-up.
WINNERS: Swann and Sin Cara
After the match, Kendrick gets in the face of Dar, blaming him for the loss, saying he's got no talent and no heart. The Scotland crowd appears to disagree with him.
He sucker punches Dar, and Dar fights back, quickly getting the better of him and standing tall to the ovations of the fans.
__________________________________________________
Long Video Package About Goldberg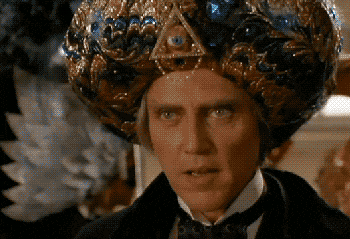 ____________________________________________________
BACKSTAGE SEGMENT WITH STEPH AND SAMI ZAYN
Steph says she doesn't like Sami, and she hates that Mick Foley wants to give him the shot at Ziggler's Intercontinental Title at Survivor Series.
She thinks it should be Rusev.
So there's going to be a match tonight, Sami Zayn vs Rusev, the winner takes on Ziggler at SS for the IC Belt.
She also threatens Sami that if he wins tonight, he better win at SS ... or else.
Steph is just all about the threats tonight, isn't she?
_____________________________________________________
Survivor Series Tag Team Segment
Enzo and Cass out first, only doing their standard shtick.
I'm disappointed. I was hoping for at least five minutes from Enzo on the merits of Haggis.
Then Gallows & Anderson, then Golden Trugh (why god, why have you forsaken me) then Sheamus & Cesaro.
Apparently New Day is out next.
COMMERCIAL.
So we come back from the break and pretty soon, all of the guys in the ring are taking verbal shots at each other.
It's painful to watch.
Sheamus wants to quit, and is about to leave the ring, when Big E yells out "Awww GLASGOW!"
The New Day comes out wearing Kilts and Braveheart facepaint.
Big E and Kofi are riding fake unicorn hobby horses and Xavier has a set of bagpipes.
He says they are Francesca the trombone's Scottis Cousin, Agnes.
They give a pep-talk to Team Raw using the famous Braveheart "Freedom" speech.
All of the other teams agree to work together, except for Gallows & Anderson, who vow to stab The New Day (and everyone else) in the back.
Gallows calls the New Day a bunch of jokes. Woods says, we've beat you multiple times, we;re the champs, so if we're jokes, what are you?
He's got a point, and it's why the booking of G&A has been so horrible.
Anyway, non-title match between the New Day and Gallows & Anderson is next, because Unity, dammit.
________________________________________________________
NEW DAY vs GALLOWS & ANDERSON
Kofi and Big E are wrestling in their Braveheart gear.
Kofi starts out by taking a couple monkey flips from Anderson and landing on his feet.
Big E in the match now, gets kicked in the head by Gallows from the apron, then kicked by Anderson, and now it's Big E in peril time.
And this goes on for a while.
Big E makes the hot tag to Kofi and he cleans house with clotheslines and drop kicks.
He sends a charging Gallows to the outside, but Gallows comes back in to break up the Midnight Hour.
Two moves later, they hit the Magic Killer on Big E for the duke.
WINNERS: Luke Gallows & Karl Anderson
________________________________________________________
BACKSTAGE WITH THE GOLDEN TRUTH
Truth tells Goldust that he traded their spot in Survivor Series to The Shining Stars for a Time Share.
HILARIOUS.
__________________________________________________________
BROCK LESNAR VIDEO PACKAGE
THIS PROMO IS DOOOOOOOOOOOOOOOOPE.
"I'm not going to show any f*cking mercy to Bill Goldberg."
Dear god.
Also, apparently Goldberg and Lesnar are going to meet face to face next week.
______________________________________________________________
Backstage with Jeri-KO and Braun.
Jericho doesn't like Braun and wants him to toe the line.
KO is trying to sweet-talk him and recruit him to "Team Kevin and Chris and Braun."
Braun just stands, looks at both of them, and growls, in a voice that sounds like it's been dredged from the bowels of hell itself:
"I'M ON TEAM BRAUN."
I AM ALSO ON TEAM BRAUN.
___________________________________________________________
________________________________________________________________
GOLDEN TRUTH vs SHINING STARS
Whoever wins gets the spot on Team Raw for Survivor Series.
R-Truth gets worked over for most of the match, until hitting a jumping calf kick and making the hot tag to Goldust, who cleans house on both of them.
Epico pulls out a brochure, shows it off to Goldust, Goldust rips it in half, R-Truth clotheslines Epico to the outside and goes with him.
Primo rolls up Goldust and puts his feet on the ropes to gain the leverage.
1-2-3.
My god.
WINNERS: Shining Stars
Guess Team Raw just somehow got worse?
_______________________________________________________
IN-RING SEGMENT WITH THE WOMEN OF SURVIVOR SERIES
Michael Cole introduces them one by one.
First Charlotte, who calls the Smackdown team a bunch of peasants.
Next Nia Jax, who tells Charlotte that she doesn't work for her, she does what she wants, when she wants.
Next Alicia Fox, who babbles like a crazy person about Brangelina.
Next up Bayley: and it seems like they really muted the crowd reaction for her entrance pop.
But they can't mute the Glaswegians since "hey bayley," especially when Charlotte is scripted to introduce the last woman on the team.
Charlotte introduces Dana Brooke, who comes out, whereupon Michael Cole says that the real 5th member of the team is Sasha Banks.
THE SINGING FROM THE CROWD HAS BEEN CONTINUING FOR LIKE TEN MINUTES.
They only stop when Sasha sings along, and then they start chanting We Want Sasha.
Charlotte keeps trying to power through it, doing a thing where she's like "Ask Nia Jax if she thinks you're the boss of her" and then Vince pulls the plug.
Like in the middle of Charlotte telling the crowd to shut up, they pipe in Michael Cole going "So that's the Raw Women's Team for Survivor Series, and the action rolls on after the break!"
WOW.
______________________________________________________
Bayley, Sasha & Alicia vs Charlotte, Nia & Dana
BECAUSE UNITY.
This is ridiculously stupid and I hate it.
WHY ARE YOU MAKING THEM FIGHT EACH OTHER AS A TEAM-BUILDING EXERCISE, I DON'T THINK THAT'S A THING.
A bunch of nothing, with not much of any interest going on, until Nia Jax runs through Sasha Banks as though she were made of paper.
BOOK THAT FEUD PLEASE.
Commercial.
Back from the break and Sasha keeps getting worked over by the heels, until getting a two count with an O'Connor roll and making a tag to Bayley.
Bayley does her stuff, finishing with a back elbow off the top rope.
Dana breaks up the pin and things quickly devolve, with Nia destroying everyone until Sasha nails her with double knees to the chest, and then Sasha ducks a Charlotte big boot which nails Nia Jax.
A couple moves later Bayley hits Charlotte with the Bayley to Belly.
WINNER: The Babyfaces
__________________________________________
BACKSTAGE INTERVIEW WITH SETH ROLLINS
Seth says that basically everyone in the locker room hates him, so it's no big deal that his SS teammates hate him too.
THEN BRAUN STROWMAN SHOWS UP.
He says, in that amazing voice of his, "I'VE NEVER LIKED YOU, AND TONIGHT I'M GOING TO SNAP YOU IN HALF LIKE A TWIG."
Run away, Seth. Run far, and run fast.
This man is blunt force murder personified.
And I think I'm in love.
___________________________________________
____________________________________________
SAMI ZAYN vs RUSEV
Whoever wins gets to face Dolph Ziggler for the IC Title at Survivor Series.
Rusev has shaved off his magnificent mutton chop sideburns.
A national day of mourning has been called for in his native Bulgaria.
The early action leads to a stalemate.
Riveting.
COMMERCIAL.
Dammit, this could be a great match. It has stakes and everything.
So why do I feel like it sucks?
Sami keeps fighting, Rusev keeps trying to make him stay down.
Rusev stops a Blue Thunder Bomb attempt with a headlock, then nails Zayn with a pair of HUGE kicks.
Both kicks get nearfalls.
Rusev goes up top, presumably for a diving headbutt, but Zayn hits a Helluva Kick on Rusev while perched on the top rope.
He got him right in the EAR. Brutal.
1-2-3.
WINNER: Sami Zayn
This could be a great feud.
If Zayn somehow wins the IC title at SS, I hope Rusev is his first challenger.
_____________________________________________________
Kevin Owens vs Chris Jericho vs Roman Reigns vs Seth Rollins vs Braun Strowman
Even after they saw the huge pop that Seth Rollins got earlier tonight, after they heard the deafening BOOS that Roman got, they still had Roman come out last.
GLASGOW DOES NOT LIKE YOUR BOY, VINCE.
The match starts with Owens and Jericho going after Rollins, and Roman going toe to toe with Braun.
After Braun demolishes Roman with a single clothesline, and Rollins gets the better of Jeri-KO, Rollins grabs a Kendo stick and goes to town on Braun.
Then Rollins pulls a table out from under the ring, but he turns his back on Braun, and pays the price.
Now Braun has a table.
Ho.
Ho.
Ho.
COMMERCIAL.
​​​​​​​Braun is murdering everyone and I am so happy.
He just reverse chokeslammed Roman, big booted Jericho and clotheslined the piss out of Owens.
The other Four Guys jump him at once, but he powers out of that.
They all hit him one by one, finally with Roman hitting him with a Superman Punch that sends him through the middle rope.
Roman vs Rollins one on one for a bit, then they turn their attention to a fully recovered Braun.
Superman Punch knocks him off the apron, then a suicide dive from Seth, then they were going to double powerbomb him through the aforementioned table, but Jeri-KO broke it up.
At some point, Braun takes another Superman Punch, putting him onto the table, where he is apparently dead, because he lays there for like five minutes.
Owens and Jericho take out Roman, then Rollins Flatliners Owens onto the barricade, and Powerbombs Jericho ONTO Strowman on the table.
Rollins takes out KO with a pedigree then turns his attention to Jericho, hits him with a Pedigree, Owens kicks Rollins in the side of the head, Roman runs in and Superman Punches Owens, but somehow falls out of the ring, and Owens falls onto Jericho, pinning him,
Wait. What?
WINNER: Kevin Owens
I'm just as confused as you are.