Welcome to the Live Coverage & Discussion for
MONDAY NIGHT RAW
Drop down into the comments and join our Live Viewing Party!
Tonight, on Raw:
Braun Strowman vs Big Show
I hope Big Show wrestles shirtless, and we get a peek at his crazy abs.
Sheamus & Cesaro vs Enzo & Cass
Winner Gets Gallows & Anderson at FastLane
Or, they could do the thing we all expect them to do,
and end it in a schmozz, making it a triple threat at the PPV.
Won't that be surprising?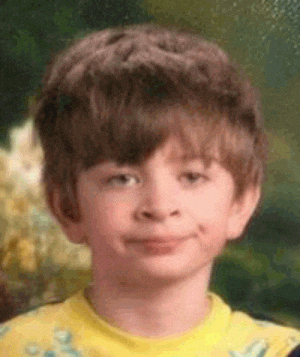 HERE WE GO.
RAW starts off with a video package of The Festival of Friendship.
Then we get Kevin Owens in the middle of the ring, sitting backwards on a chair, wearing a suit, in a spotlight.
He says he's gonna tell us why he's still gonna beat Goldberg at FastLane, even without Jericho.
He says that "Bill" got lucky at Survivor Series, because Brock Lesnar took Goldberg lightly.
He says he doesn't have to beat Goldberg, he just has to outlast him.
Goldberg can't handle longer matches, KO says, so all he has to do is outsmart him.
"I know how to play the game better than anyone else."
He says that he's waited to be champion his entire life, and he's stop at nothing to keep it.
He remembers what Goldberg said when he came back, that he wanted to show all the kids that superheroes are real.
KO says he's going to prove that superheroes don't exist.
He changes the topic to Chris Jericho, the fans chant "Y2J! Y2J!" and KO looks disgusted and drops the mic.
He walks up the ramp.
Holy shit why won't they just let Kevin Owens be that guy ALL THE TIME?
__________________________________________
SHEAMUS & CESARO vs ENZO & BIG CASS
Winner Gets Gallows & Anderson At FastLane
Enzo does his stuff.
It sounds better than this looks:
Mostly because it's over quick, but also because that is the Worst Tweet in the history of Tweeting.
Cass and Sheamus start off, the two bigguns beating on each other.
Enzo gets tagged in and gets thrown at his opponents, because he's more useful as a javelin than as a wrestler.
Then he gets blasted off the turnbuckle by Sheamus, and eats a sprinting uppercut by Cesaro, who is now the legal man.
COMMERCIAL
Enzo doing his Ricky Morton in peril act, he makes a break for it, dives for a tag with tag and gets murdered in mid-air by another Cesaro uppercut.
Eventually, he does make the tag, though, and Big Cass does some Hot Tag stuff, then Cesaro does stuff to counteract his stuff.
Enzo distracts Cesaro long enough to allow Big Cass to hit the East River Crossing slam on him and get the 1-2-3.
WINNERS: Enzo & Cass
After the match, Enzo gets on the mic and runs his mouth and then gets murdered again.
I guess Enzo & Cass are your new #1 Contenders now.
__________________________________
Backstage, KO is walking toward the exit, but Mick Foley stops him.
He says that KO has a match tonight, against Sami Zayn.
"What's the matter, I thought you liked Sami?" says Owens. "You better watch out Mick, or you're gonna have more guys on the injured list than in the locker room."
MORE OF THIS KEVIN OWENS PLEASE.
____________________________________
Backstage with Mick Foley and Roman Reigns.
Mick says Roman can't have Braun Strowman tonight because of the match with Big Show.
Roman seems cool with that.
So why did he even come into the office?
Gallows & Anderson show up, say they want to finish things between them and Roman.
Mick says if Roman can find a partner, he'll make the match. But Roman says, that's cool, I'll take them on by myself.
Oh, good. Another handicap match.
How ever will Roman Reigns overcome the odds?
____________________________________________
BRIAN KENDRICK vs AKIRA TOZAWA
They show a video of Kendrick offering to mentor Tozawa last week, condescending to him, and Tozawa saying this:
So Kendrick is pissy today and he's screamig at Tozawa to do the stupid Cruiserweight pre-match handshake, and Tozawa refuses, so Kendrick attacks him, puts him in the Captain's Hook choke and won't let go for a while.
The match never starts.
Kendrick releases the hold and leaves.
Backstage, he says he's going to teach Tozawa some respect.
Today was just the first lesson.
____________________________________________
ROMAN REIGNS vs GALLOWS & ANDERSON
Roman Reigns is outnumbered.
Somehow, he'll have to overcome the odds.
He holds his own, battling THE GODDAMN TAG CHAMPS TO A FUCKING STALEMATE.
Gallows brings a chair into the ring, Roman takes it from him and hits Anderson with it.
WINNERS: Gallows & Anderson by DQ.
He beats on them with a chair for a while, then gets rid of Gallows to the outside.
Then he does this to Karl Anderson:
Once again, THIS IS THE BEST TAG TEAM ON YOUR ROSTER.
I hate Raw.
________________________________________
THE NEW DAY vs RUSEV & JINDER MAHAL
The New Day are hosting WrestleMania because they are seen more as a comedy act than professional wrestlers.
To further this, they show that they have blueprints for the ice cream (Not the ice cream MACHINE, the ice cream. which means their blueprints are actually a recipe) on an iPad that's password protected.
Lana is like, I have the blueprints right here on an iPad of my own.
See, she's Russian so she's a hacker.
It's funny because our government is crumbling under the thumb of a foreign power.
COMMERCIAL
Rusev beats on Kofi to start, then Big E beats on Jinder until Rusev kicks Rusev in the face.
Rusev winds up on the outside, Kofi hits his flying butt Tope con Hiro.
Lana implores Rusev to get up, and then this happens:
Xavier destroys her iPad because that's where the plans are and Lana didn't back them up anywhere and the internet doesn't exist.
And then Big E and Kofi hit the Midnight Hour on Jinder and get the win.
WINNER: The New Day.
I hate Raw.
____________________________________________
A touching and beautiful tribute to George 'The Animal' Steele
______________________________________________
Cruiserweight Championship Contract Signing
Jack Gallagher signs, then Neville comes out and signs, and is about to leave when Jack asks him to comeback for a "cuppa."
(There are tea and biscuits on the table, by the way.)
Neville says that Jack is exactly what he fans assume a Brit is supposed to be, tea and crumpets and god save the queen and all that.
Neville thinks it's an act.
Jack assures him it's not. He says Neviille thinks he's better than everyone else, "and that, I simply won't stand for."
Neville throws the table aside, and gets in Jack's face, "what are you gonna do about it, challenge me to duel?"
Jack headbutts Neville out of the ring, then picks up his umbrella. When Neville gets up on the apron, he sticks the point of it in Neville's throat.
Neville has to back down, and he doesn't like it.
Cool.
________________________________________________
NIA JAX vs JOBBER SARAH PIERCE
Nia squishes her like a bug,
Samoan Drop for the win in about 20 seconds.
WINNER: Nia Jax
After the match, Nia is interviewed in the ring. She says that it's a joke that she hasn't had a shot at the Women's Title yet, and as one quarter of the female superstars on Raw, she's not wrong.
________________________________________________
BAYLEY ADDRESSES THE CROWD AS CHAMPION
She tells a beautiful story about wanting to be Women's champion since she was a little girl, and when she won she called her father and said "Dad, I did it."
But Charlotte is mean, and she said she wants her title belt back.
Bayley says nuts to that!
And now Stephanie McMahon comes in and throws so much shade the temperature in the arena drops by like 10 degrees.
"You didn't really earn the championship, Sasha did it for you. You don't want to win that way, Bayley. You're better than that."
Bayley looks forlorn, takes off the belt and looks to the crowd, who is doing the "No!" thing.
Steph throws more shade, Bayley is about to do it, and Sasha's music hits, she comes down to the ring.
Steph says that "Sasha always seems to get involved in your business. Maybe she thinks you're naive."
Sasha's like listen to the crowd, they know you shouldn't give up your dream.
Steph throws more shade at Sasha, she steps to Steph, and Bayley gets between them.
She fakes that she might give back the title, then says
She says she'll fight anyone anyplace to defend the title, for the fans, and there's nothing anyone can do about it.
Charlotte's music hits, she comes out. She apologizes on behalf of the entire Women's Division for Bayley and Sasha being disrespectful.
Charlotte says she's invoking her rematch clause for FastLane.
Sasha says how about you and me one on one tonight, for old time's sake?
Charlotte's like "Koo."
And Steph is all, "That might starts ..... RIGHT NOW!"
COMMERCIAL
CHARLOTTE vs SASHA BANKS
Charlotte takes control early, hits a big boot on Sasha and tosses her to the outside.
ANOTHER COMMERCIAL
Sasha gets in the driver's seat with this move.
Then Dana Brooke comes down, Bayley cuts her off.
Sasha uses the distraction to hit the backstabber on Charlotte and put her in the Banks Statement.
WINNER: Sasha Banks
_______________________________________________
Backstage interview with Sami Zayn
He says mostly two things.
1) Chris Jericho, I told you so. I told you Kevin would stab you in the back.
2) Samoa Joe and Kevin Owens are both not nice people.
Somehow, he makes that into a very good promo.
I really like Sami Zayn.
________________________________________________
KEVIN OWENS vs SAMI ZAYN
On his way down to the ring, Samoa Joe attacks Zayn and demolishes him on the outside, then rolls him in.
The ref is asking if Sami wants to continue and of course he does.
Because he's Sami Zayn and he has a death wish.
WINNER: Kevin Owens
That was fun.
_______________________________
Full Disclosure: I accidentally reloaded this page without saving my play by play, so here are the last three segments of RAW via YouTube videos.