Welcome to the Live Coverage and Results
for the Post-Summerslam edition
of Monday Night Raw.
Join the Live Viewing Party in the Comments Below.
My name is Alex Pawlowski and I'll be your host for tonight's festivities.
Let's see what's on tap for the evening, according to

WWE.com

.
RAW BECOMES THE DEMON KINGDOM:
No word yet on if the Demon King's first act as Raw's Omnipotent Ruler
will be to set fire to that belt that looks like it's made out of Twizzlers.
Also, Finn apparently dislocated his shoulder during that match, but popped it back in himself.
Like a boss.
And now the WWE is saying that

he might have a torn labrum

.
The world is dark and full of sorrow, my friends.
All of this Balor-in-a-sling talk was all over my Twitter today, and I thought it was hogwash.
Now I see this "injury confirmed" Tweet popping up in my timeline like:

This blows.
CHARLOTTE DEMOTES THE BOSS:
They say that Sasha sustained a lower back injury in that match last night,
and I'm like, she's lucky to be alive, so yeah.
She's supposed to "retaliate" tonight, but I think they misspelled "recuperate."
Because those words are tough to tell apart, because they rhyme.
Will we get a new Challenger?
Perhaps this young lady?
The one on the right. The one on the left is probably too young.
THE BEAST AT HIS MOST BARBARIC:
Yeah, I guess this qualifies:
Looks like Brock's finally getting suspended. Not for the PED use.
Nope. For this:
See you in October, Brock.
HAVE THE NEW DAY FOUND THE CURE FOR RINGPOST-ITIS
Is this it?:

Is that the cure?
Because I think I'll take my chances with Advil and Vitamin C.
WILL THE BIG DOG'S RAMPAGE CONTINUE?
It damn well better not. At least not unless you're turning him heel.
Roman Reigns is an insufferable bully and after last night, a borderline psychopath.
You made your point, Roman.
But he's the babyface? OK, Vince. Whatever you say.
Come back at 8/7 c for all of the Post-Summerslam action!
---
On the Raw Pre-show,
the WWE announced that Finn Balor
has a torn labrum and will be out 6 months.
He will be relinquishing the Universal Title tonight.
This sucks.
---
HERE WE GO LADS AND LASSES.
We start with a recap of the Balor injury situation.
This still sucks.
Foley and Stephanie are in the ring, they announce Finn Balor.
He comes out to his entrance music, his arm in a sling, the Twizzler Title on his good shoulder.
The crowd is chanting "You deserve it" and "FINN FINN FINN FINN".
Finn cuts a promo about believing in yourself and achieving your dreams.
A promo about sacrifice.
He realized his dreams by winning the Twizzler Title last night, but there was a sacrifice.
He gives thanks to the WWE, all the talent in the back, Seth Rollins for giving him the match of his life, and especially the fans.
He says he's got to give up the title but as soon as he's healthy, he's coming back to reclaim it.
Foley comes over, takes the title, raises his (good) arm.
Balor's music plays him to the back, and just as he gets to the stage,
Rollins's music hits.
Rollins comes out with a shit-eating grin, smiles at Balor as he passes him on the stage.
He gets in the ring and hugs Stephanie.
He says that he's the true winner of the title.
HE PUTS OVER THE "BEAUTIFUL EXQUISITELY DESIGNED" TWIZZLER BELT.
He's the best heel on the planet.
He says he wants to be given the belt.
SAMI ZAYN'S MUSIC HITS!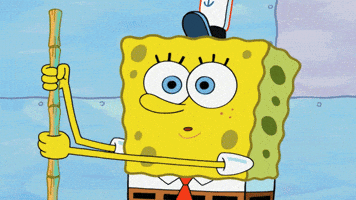 CHRIS JERICHO'S MUSIC HITS!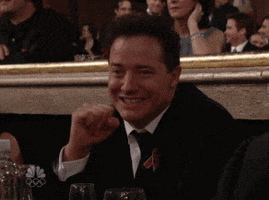 KEVIN OWENS' MUSIC HITS!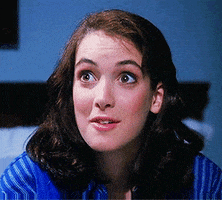 ENZO & CASS MUSIC HITS?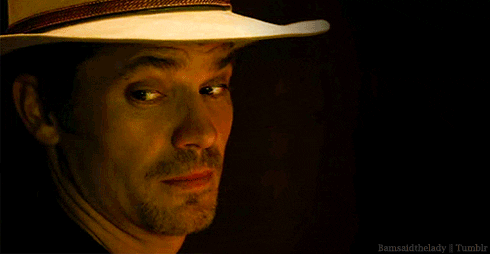 ROMAN REIGNS MUSIC HITS!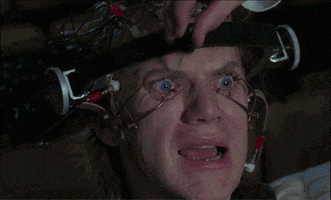 (Seriously, fuck that guy.)
Foley and Stephanie say that everyone in the ring is deserving of a title match, (really? Enzo and Cass?) so they're going to have a series of matches, culiminating in the crowning of a new Twizzler Champion next week.
Boy, does Brooklyn not like that.
First up, after the break.
Sami Zayn vs Seth Rollins.
Back from the break, and they're selling the idea that Seth is now TRYING to injure his opponents. He gets Zayn up in the position for the barricade bomb (which is what took out Balor, in case you're just joining us), but Sami fights out of it. Sami then injures his ankle during a springboard leapfrog. So maybe they're selling that Seth's opponent's are cursed?
Commercial.
Back from the break, and Sami is fighting back valiantly. Strong style elbow exchanges. Rollins keeps gaining the upper hand, though. He puts Sami on the top rope, going for the superplex, but Sami counters with a sunset flip sitout powerbomb.
Sami counters a Pedigree attempt. He nails the exploder suplex, but can't get up enough steam for the Helluva Kick, and gets caught with a running high knee. Rollins goes for the ankle, with stomps and submission attempts. Zayn gets a rope break and takes the advantage, but when he tries for a Michinoku driver, he can't put any weight on his right leg. Rollins counters into a Pedigree.
1-2-3.
WINNER: Seth Rollins.
Was there ever any doubt? I really wish they had paired Sami with someone else in the first round of this "Series of Matches," so he might have made it to the finals.
Oh well.
---
Neville wasn't even in the opening segment.
Not gonna argue though. I like that guy.
And he's going through his greatest hits. He nails the apron 450 splash and his running corkscrew flip tope con hilo. But Jericho comes down the ramp, saying something like "How dare you! That's my partner!" This provides a distraction, and Kevin OBLITERATES Neville with a clothesline as we head to the break.
Owens trying to maintain control after the commercial, but Neville gets out of the way of the cannonball and hits a German Suplex(!).
KO misses the Bullfron Splash. Neville hits the Phoenix Splash. Two Count.
NEVILLE DOES A DEADLIFT BRIDGING GERMAN SUPLEX.
TWO COUNT.
He goes up for the Red Arrow, but Owens moves.
Owens hits a superkick, then tries for the Pop-Up Powerbomb, but Neville counters with a roll-up. Two Count.
Neville gets distracted by Jericho, kicks him in the face, but Owens catches him in his new TKO secondary finisher.
1-2-3.
WINNER: Kevin Owens.
---
They announce that there will be a Fatal 4-Way next Monday to determine the new Universal Champion.
So far, Rollins and Owens are in it.
Later, there will be a match between Rusev and Big Cass, and a match between Reigns and Jericho, to figure out the last two combatants.
---
NEW DAY COMEDY SEGMENT
The New Day are celebrating their Tag Team Reign Birthday. It's been 365 days.
They have a Unicorn Pinata, which they say is full of Booty-O's Cereal.
Gallows & Anderson come out. They call this whole thing "Stupid."
I mean, they're not wrong. But it's still fun.
After the break, it's going to be Anderson vs Big E.
---
Big E vs Karl Anderson
Big E in control after the break, does his Abdominal Stretch thing where he spanks the other guy to the tune of New Day Rocks.
Karl Anderson is upset by this, and takes over for a while, working Big E's legs.
Gallows takes out Woods and Kingston on the outside, while Big E goes for his spear off the apron spot and runs forehead first into Anderson's knee.
Kofi hits Trouble in Paradise and Woods hits a wicked DDT on Gallows. Anderson gets caught in the Big Ending.
1-2-3.
WINNER: Big E.
---
OH DEAR LORD, SOMEBODY GAVE TITUS O'NEIL A MICROPHONE.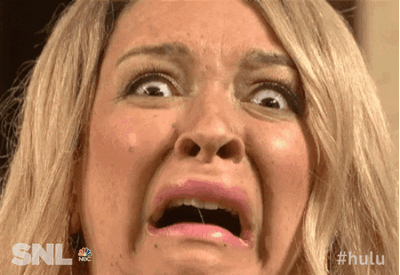 THE HORROR ... THE HORROR.
He cuts a promo on Darren Young. I mean, if you could call it a promo and not a word salad with Poop Vinaigrette dressing.
He calls Backlund out, Backlund comes out, gets Titus in the Chickenwing, Titus gets out of it, bodyslams Backlund.
Darren Young comes out to make the save, gets Clash of the Titus'd for his troubles.
Finally, it ends. Our long national nightmare is over.
---
There's a backstage interview that lasts six seconds. Stephanie promises that there will be repercussions for Brock Lesnar's attack on her brother Shane last night.
---
Rusev vs Big Cass
Rusev comes out wearing black tape around his bruised ribs.
How did he get those bruised ribs?
HE WAS ASSAULTED BY A PSYCHOPATH.
And then Big Cass has the nerve to come out and say he's going to finish the job that Roman Reigns started and that Rusev is SAWFT?
Inexcusable. I hope Rusev eats Enzo for dinner in front of Big Cass.
Cass goes straight for the ribs, of course, as we go to the break.
Rusev is in control after commercial, but that's short lived when he misses a splash.
He kicks Enzo in the head on the outside, which makes Cass angry. Cass throws him chest first into the steps.
Back in the ring, a kick from Rusev, a Big Boot from Cass. Rusev rolls to the outside.
AND GETS COUNTED OUT?
What. The actual. F*CK.
WINNER: Big Cass.
This is stupid and I hate this.
---
Backstage interview with Jericho and Kevin Owens.
They're still calling Tom Phillips "Phil," which I love, but they're teasing the break-up already, which makes me sad.
---
CHARLOTTE GLOATING SEGMENT w/ DANA BROOKE
Dana tries to start a "You Deserve It" chant by herself, which is kind of great, to be honest.
Charlotte says she exposed Sasha as "all flash and no cash." Charlotte is the money of the Women's Division, she says.
The Queen has reclaimed her throne, says Charlotte.
Mick Foley comes out, congratulates Charlotte on a great match, but says that Sasha will be granted a rematch when she's healthy.
Charlotte says that until then, there's no one worthy of a title shot.
MICK FOLEY SAYS THEY SIGNED THE HOTTEST FREE AGENT OF THE NEW ERA.
IT'S BAYLEY!!!!!!!!!!!!!!!!!!!
The crowd goes out of their GOURDS.
Team Wacky Inflatable Arm-Flailing Tube Men 4 LIFE.
Bayley says that she's been waiting for this her entire life and I literally started crying.
She teams up for the cheap pop with Foley, hugs him, it's adorable.
Charlotte says there's a reason she got left behind in NXT when the Divas Revolution happened.
Bayley challenges her for the Women's Title, but Charlotte says she's not dressed for it. But Dana is.
Bayley's debut on Raw happens NEXT.
---
Bayley vs Dana Brooke
Bayley shines for a while until Dana kicks her to the outside and throws her into the barricade.
Bayley kicks out of a pinfall, hits the back elbow from the second rope and nails the Bayley to Belly.
Quick Match, nice singles debut for Bayley.
WINNER: Bayley
All of the feels, guys. ALL OF THEM.
---
Roman Reigns walking through a hallway for no reason when he gets pulled aside by Phil Phillips.
He says he's going to shut Jericho's mouth, "either with the scarf, or with this." When he says "This" he holds up his fist, like a moron.
I HATE HIM SO MUCH.
---
Backstage interview with Sheamus.
Who cares?
---
Seriously. Johnny Knockout?
He says he likes big sweaty men. That seemed unscripted.
Strowman blunt force murders him.
WINNER: Braun Strowman.
Strowman picks the dude up, does another huge move to him, then threatens the ref if he won't count the three again.
That was a new wrinkle, but this has to be the last jobber match. The crowd is starting to turn.
Have him do this to Bo Dallas or something.
---
DUDLEY BOYZ RETIREMENT SPEECH: WORK OR SHOOT?
Bubba Ray Dudley is one of the must underrated talkers in the business. He's also does some of the best in-ring heel work I've ever seen.
Watch this: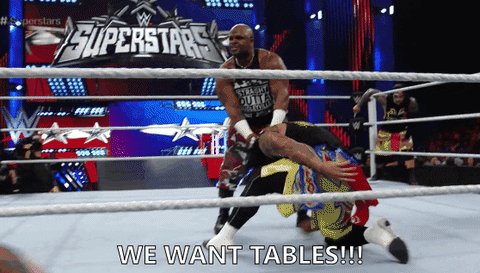 If this is it, I'm going to miss him.
Bubba and D-Von say that they're lucky to get to go out on their own terms after 20 years in this business.
The Shining Stars come out.
They say that they're giving the Dudleys a retirement gift: Economy Class tickets to Puerto Rico.
So these guys are going to get the final 3-D in WWE history. What a fun Trivia Question and Answer for the history books.
But after a huge Get the Tables cheer, Gallows & Anderson interrupt, beat them down and give the Magic Killer to Bubba Ray on the floor.
And a Magic Killer through the table to D-Von.
That ... that can't be it for the Dudleys, can it?
---
Roman Reigns vs Chris Jericho
Honestly, if Rusev doesn't come out and break Roman's kneecaps with a tire-iron, there is no justice in the universe.
There's some back and forth tie-up stuff until Jericho slaps Reigns across the face. Reigns hits a few clotheslines until Jericho lands a thumb to the eyes.
AFTER THESE MESSAGES WE'LL BE RIGHT BACK.
Back from the break and Jericho is taunting and answering headbutts with big dropkicks and putting Reigns in headlocks.
Reigns fights out of it and hits some clotheslines. Clotheslines in the corner, followed by a missed Superman Punch followed by a failed attempt to lock in the Walls of Jericho.
Jericho lands an Enzuigiri for a two count.
Jericho goes top rope for an axehandle, I guess, jumps off into an uppercut from Reigns, Reigns lands the Driveby kick.
Jericho's Lionsault is foiled by Reigns getting the knees up. Superman punch.
Two Count.
Jericho goes for a Codebreaker, but Roman gets him up into a sitout powerbomb.
Two Count.
Owens runs in and gets punched.
Roll-up by Jericho, Two Count.
Spear countered by a rollup into a Walls of Jericho.
Reigns gets to the ropes. Gets Superkicked by Owens.
Codebreaker.
Two Count.
Reigns Superman Punches Owens, then Spears Jericho.
1-2-3.
WINNER: Roman Reigns.
I HATE THIS MORE THAN I HATE LIMA BEANS.
AND I REALLY, REALLY HATE F*CKING LIMA BEANS.