Welcome to the Live Coverage & Discsussion for
WWE FASTLANE
Drop down into the comments section and join our
LIVE VIEWING PARTY
Let's all gather together to watch Kevin Owens get squashed
by a 50 year old dad with over-active sweat glands!
It'll be fun!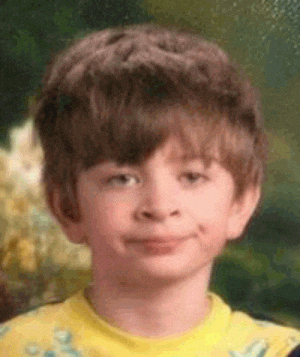 KICKOFF SHOW
In a backstage segment, Jinder HARDBODY Mahal tells Mick Foley that he and Rusev are no longer a tag team.
Handsome Rusev shows up and they both say they want to start singles careers.
Mick Foley says they'll each have singles matches tonight on the main card.
Which means they're desperately trying to fill time on this three hour card, which means Goldberg is beating Owens in like 30 seconds.
Also, it's really no surprise that the Rusev-Mahal alliance was so short-lived; the only thing they had in common was a mutual hatred of Enzo Amore.
___________________
RICH SWANN & AKIRA TOZAWA
vs
BRIAN KENDRICK & NOAM DAR
Akira going with some new black and white gear, and with the spiderweb pattern he uses, he kind of looks like Tobey Maguire's evil Spiderman from the terrible third movie.
The action breaks down early and Tozawa and Swann are about to do double running dives, but Alicia Fox steps in the way and they stop.
Ugh, this storyline.
COMMERCIAL
Swann does athletic things:
Kendrick does underhanded things:
Tozawa gets the hot tag:
Dar and Kendrick are shitcanned to the outside and that dual dive spot actually works this time.
After a flurry of kicks are landed, Rich Swann hits a HUGE Phoenix Splash.
WINNERS: Swann & Tozawa
____________________
SAMI ZAYN vs SAMOA JOE
Starting the night off with a televised murder.
Sounds good.
Joe shrugs off a shoulderblock attempt and kicks Sami in the heart, then puts him in a kneebar.
Sami reaches the ring ropes, breaks the hold, hits a head scissors.
Joe hits a jab in the corner that wobbles Sami's legs, then hits an enzuigiri.
Joe continues to wail on Sami until he gets caught with a surprise clothesline.
Then a Blue Thunder Bomb.
Two count.
A boot to the face from Joe, then a big senton.
Two count.
A powerslam.
Two count.
Peppering Sami with jabs.
Sami plays possum, who gets Joe in a small package.
Two count.
Sami winds up on the top rope, and Joe hits an Enzuigiri all the way up there.
Joe gets up there with him, tries a sunset flip, Joe doesn't budge, Sami pulls Joe's legs out, he hits his chin on the top turnbuckle.
Sami rushes Joe, Joe catches him with his Uranage, then locks in the Coquina Clutch.
Sami passes out.
WINNER: Samoa Joe.
_________________________
ANDERSON & GALLOWS
vs
ENZO & BIG CASS
Enzo and Big Cass come out first, talking making obligatory local sports team references.
I tune them out now. It's so hard to believe, since I LOVED these guys a year ago.
Cass starts out by throwing his buddy at their opponents:
Then, in a surprise turn of events, Enzo gets trapped in his opponents' corner, and plays face in peril.
Because that never happens.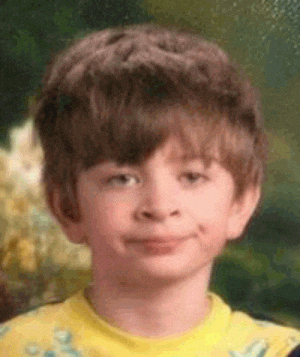 Enzo able to dodge some attacks on the outside, then sprint across the ring toward Cass, only to be cut off by a running Anderson Rocket Kick.
Gallows keeps punching Enzo in the face, finally Enzo dodges him in the corner, then dodges Anderson in the other corner, then makes the tag to Cass, who obliterates Anderson with Stinger Splashes and Fallaway Slams and Empire Elbows.
He tags in Enzo to do the Bada Boom Shaka-Laka, but Gallows pulls him out of the ring to break up the pin.
Gallows throws Cass into the barricade, Enzo hits a crossbody-ish on Gallows off the apron, but as he does, Anderson nails him with a knee to the temple.
Gallows pushes Enzo's foot off the ropes, but the ref wouldn't have seen it anyway.
Whatever.
Status quo achieved.
WINNERS: Gallows & Anderson
_________________________________
SASHA BANKS vs NIA JAX
Nia just punishing Sasha for the first two minutes of the match.
Did I say two minutes? Because I meant four.
She drags Sasha into the middle of the ring by her hair, then puts her in a Surfboard stretch.
She flings her across the ring, then puts her foot in the small of Sasha's bank, grabs both wrists and pulls. Yikes.
She puts her in a torture rack.
BUT SASHA SPINS OUT OF IT AND LOCKS NIA IN A GUILLOTINE CHOKE!
Nia fights out of it, but Sasha gets her back and puts her in a sleeper hold, until Nia throws her at the canvas.
Sasha somehow gets into position for a DDT, then puts Nia in the Banks Statement.
BUT NIA JUST STANDS UP.
This match is getting really fun. Goes for a Samoan Drop, but Sasha wriggles out and runs at Nia.
Big Mistake.
Sasha Banks gets the surprise victory.
WINNER: Sasha Banks
______________________________
THAT WEIRD HARDBODY & RUSEV THING WHERE THEY HAVE SEPARATE SINGLES MATCHES
Rusev and Jinder can't seem to agree who's going to take the first match, so they come to blows.
Jinder gets the better of that fight, kneeing Rusev over the barricade into the crowd.
So his prize is to face this man:
Mahal is doing a lot better than you would expect, targeting the small of Cesaro's back.
Like, it's ALL Mahal.
Until Cesaro able to block a suplex and hit a deadlift one of his own.
Then uppercuts. A LOT of uppercuts.
Then an uppercut train, then a drop toe hold into the second rope and a SWISS-1-9!
A flying cross body for a two count.
Cesaro goes for the swing, Jinder fights out of it, gets distracted by Rusev at ringside.
Cesaro his the pop-up European Uppercut.
1-2-3.
WINNER: Cesaro
After the match, Rusev gets in the ring and beats the piss out of Mahal.
And BIG SHOW'S MUSIC HITS!
He comes into the ring and wallops Rusev all over the ring.
Hits a huge slap in the corner on Handsome Rusev, chases Rusev around the ringside area, back inside, beating him up all the way.
Headbutts and splashes in the corner, breaks out The Final Cut on him for a two count.
Just mercilessly beating on him now, literally kicking him while he's down, but Rusev fights back with punches to the gut, then tries some running shoulderblocks, but Show shuts that shit down.
Rusev hits a dropkick to the knee and works it over, but Show fights out of it and hits a sidewalk slam.
Chokeslam attempted by Big Show, Rusev gets out of it, chopblock takes Show down to his knees,
Rusev hits THREE Matchka Kicks, and Big Show still kicks out at two.
Rusev goes for the Accolade, but Big Show shoves him out of the ring, and as he runs back in, Show catches him in a Chokeslam.
Then another.
THEN ANOTHER.
Then Show drags him over to the corner and drapes him in the bottom turnbuckle.
He walks over and hits the KO Punch at a really weird angle.
1-2-3.
WINNER: Big Show
___________________________
NEVILLE vs JACK GALLAGHER
We're off to a roaring start.
Somehow Jack's sideshow routine is working for a while, until Neville throwing Gallagher into the barricade and Gentleman Jack lands on his head.
In the ring, Neville takes control.
Gallagher fights back with headbutts and dropkicks.
He even hits a suicide dive!
Then a super back suplex for a two count.
Then Neville nails a snap release German:
Followed by a Phoenix Splash from the middle rope.
TWO COUNT.
Jack hits two HUGE headbutts for a two count.
Neville dodges the Running Corner Dropkick, kicks Jack in the face.
Gallagher ends up headbutting Neville while Neville is on the top rope.
He climbs up with him, Neville shoves him down, then hits the Red Arrow!
WINNER: Neville
__________________________________________
ROMAN REIGNS vs BRAUN STROWMAN
Braun tossing Roman all over the place to start, then smacks him in the mouth.
Braun rushes Roman on the apron, gets hung up on the top rope.
Roman able to clothesline Braun over the top to the outside, but Braun lands on his feet.
Roman sidesteps Braun's charge into the steps, but Braun throws Roman into the ring.
Braun hits a HUGE spinebuster out of the corner, then starts tossing Roman around the ring again.
Now Braun breaks out the rest hold, a nerve pinch on Roman's shoulder.
BRAUN BUSTS OUT A SAMOAN DROP.
Motherfucker just raided Roman's moveset.
Back into a resthold, a chinlock, this time.
Roman tries to fight back, with running clotheslines, but Strowman catches him by the throat and hit the Reverse Chokeslam.
To the outside now, and Braun readies the Spanish Announce Table for destruction.
Roman fights out of a running powerslam, shoves Braun into the ringpost, then tries a driveby, and is CAUGHT by Strowman, who tosses him into the ringpost.
Back into the ring, Roman dodges a charge into the corner, Brun hits shoulder-first into the ringpost, Roman able to get the big man up into a Samoan Drop.
Two Count.
Roman goes for a Superman Punch, Braun dodges it, shoves him chest first into the top turnbuckle, then hits this thing:
Two count.
He tries a running big boot on Roman in the corner, misses, and Braun topples over the top to the ground.
Roman hits a driveby, then tries a spear, but is picked up by Braun into this:
Strowman limping around from that over the top bump, takes too long getting back into the ring and is caught with a spear.
TWO COUNT.
Rorman dodges another charge, hits TWO SUPERMAN PUNCHES BUT BRAUN DOESN'T GO DOWN.
Eventually, Braun catches Roman with a crazy shoulderblock.
Braun goes up top for no reason, misses a huge splash.
Roman hits a spear.
WINNER: Roman Reigns
LOSERS: All of us.
_________________________________
BAYLEY vs CHARLOTTE
Some chain wrestling to start.
Scintillating.
Bayley takes control, even hitting a headscissors from the apron to the floor, then a flying crossbody off the top rope back to the inside.
Two count.
She tries the Bayley to Belly, but Charlotte grabs the top rope.
Charlotte rolls to the outside, Bayley gives chase, runs right into a big clothesline.
Charlotte takes control now, but Bayley fights back with elbows and deep arm drags.
Charlotte does this:
Then does her headscissors somersaults thing she does.
Charlotte just laying waste to Bayley after a little rally.
Charlotte hits a pretty nice moonsault, then a senton for a two count.
Bayley able to stun Charlotte with a surprise clothesline out of the corner.
A series of elbows into the corner then a back suplex for a two count.
BAYLEY WITH THE TOP ROPE HURRICANRANA!
A HUGE MACHO MAN ELBOW!
Two count.
Charlotte fights back and hits Natural Selection.
Two count.
Getting to the outside, Charlotte throws Bayley onto the floor.
Charlotte was going for a Moonsault, then Sasha ran in for no reason whatsoever.
Charlotte cut her off, threw her into the apron, then Bayley took advantage of the distraction to hit Bayley to Belly on the floor.
Back in the ring Charlotte got Bayley in a small package and had the tights, until Sasha told the ref.
Pinfall got broken up, Charlotte went after Bayley, and Bayley took advantage of the distraction again.
Bayley to Belly.
1-2-3.
WINNER: Bayley
And just like that, Charlotte's Undefeated Streak at PPVs is over.
At Fastlane.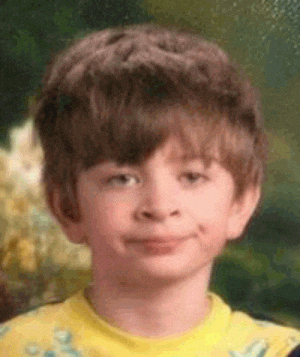 ____________________________
KEVIN OWENS vs GOLDBERG
This should be quick.
Owens gets out of the ring before the bell, walks around, delaying the inevitable.
Poor guy.
He feigns getting back into the ring, gets back out again.
The commentary team is selling this as mind games, but I know it's a guy who knows he's about to lose what's most important to him.
He's still outside the ring.
He fakes getting in the ring again, gets back out.
This is riling up Goldberg something fierce and I don't think his heart can take it.
Owens gets back in, calls for the bell, then Jericho's music hits.
Owens gets distracted, Goldberg hits a Spear, then a Jackhammer.
WINNER: Goldberg
In about 12 seconds.
Fuck everything.