Welcome to the Live Coverage
of
WWE Monday Night Raw

for Oct.10.
Sound off in the comments below and
Join our Live Viewing Party!
On this week's episode, according to the official preview on WWE.com:
Paul Heyman to appear on Raw
Don't get too excited, kids. It's probably just going to be an extended commercial for WWE 2K17.

Will Charlotte strike before her WWE Women's Title rematch?
I mean, probably. It is Charlotte, after all.

Is "The Kevin Owens Show" facing cancellation at the hands of Seth Rollins?
Settle down, intern who writes these.
You're trying to be clever and no one cares.

How will Reigns and Rusev prepare for Hell?
Not sure, but I do know how I'm going to prepare for Hell:
By watching even one second more of this tired-ass,
horribly booked feud.

Will Braun Strowman's demand for competition be met?
YOU TELL FOLEY, BRAUN HAS ALREADY ALLOWED THIS WEEK TO EXIST.
NOW FOLEY HAS TO HOLD UP HIS END OF THE BARGAIN.

Has Brian Kendrick earned a WWE Cruiserweight Title opportunity?
Yes.
Yes he has.
Here we go.
Sasha comes out first, wearing her Women's Title Belt.
Last time we did this, Enzo Amore came down to the ring and threatened to have sex with her.
Let's hope it goes better this time.
Ugh. The "You Deserve It" chants are out early.
Sasha says she had big dreams when she was just a little boss, and she name drops Eddie Guerrero.
She says she wants to be like Eddie, lying cheating and stealing.
Which is why she's a babyface.
She also says she wanted to be like Trish and Lita.
She says this is for the little girls who want to be like her.
She says she wants Charlotte's rematch at Hell in a Cell to be INSIDE Hell in a Cell.
Charlotte's music hits and she starts walking down the ramp, but then RUSEV'S music hits and he and Lana come down to the ring.
Rusev says "Nobody cares about your stupid women's revolution. Nobody cares that you main evented Raw last week."
Wow, Vince, you're laying it on a little thick to make your boy Roman look good by comparison, don't you think?
Charlotte takes the mic from Rusev and says "HOW DARE YOU"
She also accepts the Hell in a Cell match.
Rusev take the mic back, he hurls more insults at the women, Sasha slaps the mic out of his hand.
Lana picks it up, calls Charlotte and Sasha "whiny little girls," and they attack her.
As Rusev is checking on her, they double dropkick him out of the ring.
He gets back in the ring, teasing man on woman violence, and Roman Reigns, knight in shining armor, comes down to the ring and scares the bad man away.
THIS MIGHT BE MY LEAST FAVORITE SEGMENT IN THE HISTORY OF RAW.
___________________________________________________
NEW DAY PANDERING TO THE CROWD SEGMENT.
They pander on the ramp, then get in the ring to drag Cesaro & Sheamus.
Mostly Sheamus.
And why? Because New Day Rocks, etc.
Cesaro's music hits and he comes out, with Sheamus in tow.
Oh, I guess this is a singles match now.
CESARO vs KOFI KINGSTON
As the action gets started, Sheamus is on Facebook Live.
Man, Raw tries too hard.
There's a standoff on the outside, with Cesaro going to attack Kofi, and Big E & Woods backing up their boy.
Cesaro looks around for help, but Sheamus is sitting over on the steel steps, on Facebook Live.
Ugh.
COMMERCIAL.
Back from the break and Cesaro is firmly in control with a dozen or so European Uppercuts.
Kofi goes for a springboard something, but botches it (intentionally) and falls into the ring.
Sheamus steals the trombone, Xavier steals it back, Sheamus shoves him, Big E clotheslines Sheamus.
Cesaro is distracted by this, and Kofi sneaks in with a roll-up.
1-2-3.
WINNER: Kofi Kingston
After the match, Cesaro and Sheamus argue in the ring, until Sheamus leaves in a huff.
_______________________________________________
Our Main Event is Announced and I WIsh I Didn't Have To Watch It
So Mick Foley has apparently decided to make an intergender mixed tag match.
And now I hate him even more.
It's going to be Roman & Sasha vs Rusev & Charlotte.
My god, this is going to be horrible.
________________________________________________
REPLAY OF GOLDBERG'S INTERVIEW WITH ESPN FROM A WEEK AGO.
He wants to fight Brock Lesnar again.
_________________________________________________
BAYLEY vs A JOBBER
The hometown girl gets a huge pop.
She's in control for most of the match, until she misses a splash into the corner.
Then the jobber gets in a little bit of offense before getting Bayley to Bellied.
WINNER: Bayley
As Bayley is celebrating on the stage, Dana Brooke runs from the back and attacks Bayley.
Totally saw that one coming, Raw. You're telegraphing your punches.
___________________________________________________
Chris Jericho can even spin gold out of a terrible candybar commercial co-starring R-Truth.
I legit think he might be a warlock.
______________________________________________________
SIN CARA & LINCE DORADO vs TONY NESE & DREW GULAK
I guess Sin Cara is officially a cruserweight now, but he sure doesn't look smaller than 205.
It's mostly Nese & Gulak, working over Lince Dorado, until he makes the tag to Sin Cara.
Sin Cara hot tag, a powerbomb to Gulak to finish it off, then Nese breaks it up.
Nese gets tossed to the outside, takes a Suicide Dive from Sin Cara.
Dorado, now the legal man again, hits a picture perfect Shooting Star Press on Gulak.
1-2-3.
WINNERS: Sin Cara & Lince Dorado
That was kind of fun, but it lasted a maximum of four minutes.
The burying of the Cruiserweights has begun.
_________________________________________________________
MICK FOLEY'S HELL IN A CELL ADDRESS
Whatever that means.
Steph is out there too, for some reason.
He's wearing a ridiculous red and black checkered flannel suit.
He makes two matches for Hell in a Cell, inside Hell in a Cell.
Sasha & Charlotte.
And also Seth Rollins & Kevin Owens.
Kevin Owens music hits, and he comes down to the ring, and he's not so happy about having to wrestle inside HiaC.
Jericho is with him and they have a whole bunch of valid reasons why Kevin Owens shouldn't have to be in that match.
Mick Foley, You just made the list!
Jericho asks Stephanie to take care of Mick, and she immasculates him, while putting over Foley.
WILL SHE PLEASE JUST MAKE A CHARACTER CHOICE AND STICK WITH IT?
Jericho is going to be facing Rollins tonight, and she adds the stipulation that if Jericho beats Rollins tonight, he will be added to the HiaC match on October 30.
Owens doesn't like that.
___________________________________________
Backstage interview with Seth Rollins.
He says he's going to beat Jericho tonight, and even if he doesn't, he'll beat both memebers of JeriKO at Hell in a Cell.
__________________________________________
BO DALLAS & CURTIS AXEL vs ENZO AMORE & BIG CASS ...
will not be seen tonight because Gallows & Anderson attacked Enzo & Cass and beat them down.
Commercial
____________________________________________
BO DALLAS & CURTIS AXEL vs NEVILLE & SAMI ZAYN
Because they're totally making it up as they go at this point.
About two minutes into the match, Curtis Axel takes a Helluva Kick and a Red Arrow.
1-2-3.
WINNER: NEVILLE & ZAYN
Pointless.
___________________________________________
BACKSTAGE CONVERSATION BETWEEN CHARLOTTE & LANA
They don't like each other very much.
__________________________________________
TITUS O'NEIL vs R-TRUTH
R-Truth wins a match I barely watched with a distraction roll-up.
Be honest, you wouldn't have watched it either.
WINNER: R-Truth
__________________________________________
BACKSTAGE SEGMENT WITH TJP & BRIAN KENDRICK
TJP gives Kendrick a "you don't have to cheat to win" pep talk.
They really hammer home the relationship and the history between the two.
They shake hands, but Kendrick attacks TJP. TJP's too fast for him, knocks him to the ground.
________________________________________________
BRAUN STROWMAN vs TWO JOBBERS
The Jobbers are doing a stupid pandering Splash Brothers gimmick.
They look even stupid.
And they get murdered by Braun Strowman.
One guy gets powerslammed, then the other get's Reverse Chokeslammed onto his partner.
1-2-3.
WINNER: Braun Strowman
Braun takes the mic from Byron, scares him out of the ring and repeats his demand to Foley.
Send me better competition. You can send twenty men like this and they'll all end up in a pile of bodies.
I BELIEVE HIM.
______________________________________________
BACKSTAGE SEGMENT WITH ROMAN AND SASHA.
SASHA IS FLIRTING WITH HIM AND MY HEART IS BREAKING.
_______________________________________________
Well hot damn, I guess this isn't the main event after all.
CHARLOTTE & RUSEV vs SASHA BANKS & ROMAN REIGNS
This going to make me so angry, you guys.
Thery're just tagging themselves in back and forth.
When Rusev tags himself in, Roman has to tag in.
When Charlotte tags herself in, Sasha has to tag in.
This is somehow even less interesting than it seems.
I'm getting angry already.
It's Rusev vs Roman for a while, until Charlotte grabs Roman's leg from the floor as he goes into the ropes. Sasha blindsides her.
Sasha stands tall with Roman as we head to break.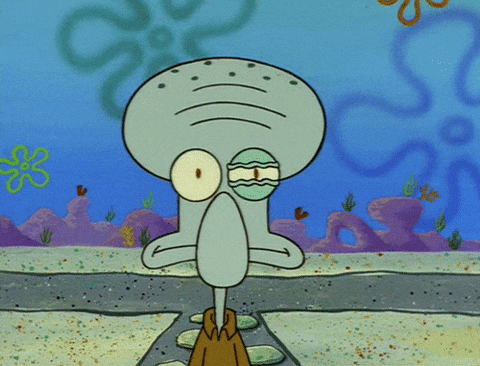 Pictured: Me during the commercial break.
Rusev back in control after the commercial.
Roman is able to make the tag, and Charlotte is forced to come in as Sasha does as well.
Sasha is running wild on Charlotte, locks in the Banks Statement.
Rusev steps into the ring and Roman nails him with the Spear.
Charlotte taps.
WINNER: Sasha & Roman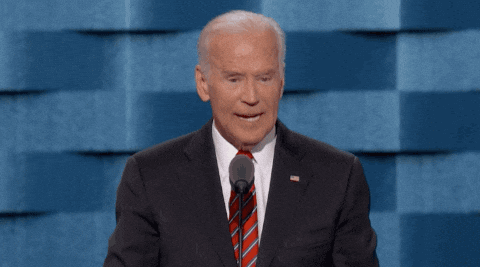 _____________________________
BACKSTAGE INTERVIEW SEGMENT WITH JERI-KO
They're great. They're always great.
Tom Phillips just made the list, only it's as "Felipe Thomastein"
Best segment of the whole show.
________________________________________
PAUL HEYMAN RESPONDS TO THE ESPN GOLDBERG INTERVIEW
Ladies and Gentlemen, his name is Paul Heyman, etc. etc.
He throws to a new preview of 2K17, with Goldberg and Lesnar fighting.
Heyman does his shtick, talking about Goldberg, and what if he hadn't retired when he did, etc.
Goldberg was Brock, before Brock was Brock, he says.
Goldberg is 1-0 against Brock, he says, and that's why Brock has authorized Heyman to challenge Goldberg to a fight.
Heyman sure is effective at what he does, I'll give him that.
Looks like that Survivor Series match is going to happen after all.
________________________________________________
Brian Kendrick is going to be on commentary for TJP's match.
They announce Kendrick vs TJP for the Cruiserweight Championship at Hell in the Cell.
TJ PERKINS vs ARIYA DAIVARI
Oh good, they have Daivari speaking Arabic or Pashtun or Farsi or whatever during his pre-taped interview.
Perkins has Daivari outmatched early on until Daivari sucker punches him out of the corner.
Now we have a Cruiserweight match with a bunch of rest-holds.
That'll get them over with the crowd.
Perkins makes a comeback with a wheelbarrow facebuster, a neckbreaker, and a Benedryller for a 2 count.
Perkins is crotched on the top rope, then gets hit with a rolling elbow and a superkick by Daivari.
2 Count.
Daivari misses with a frog splash and twenty seconds, he's in the Knee Bar, and he taps.
WINNER: TJ Perkins.
______________________________________
Backstage with Jericho and Stephanie.
Jericho says he was going to put Stephanie on the list, but he couldn't spell her name.
She says that she wants him to win tonight so that he can be in the Triple Threat and it can put Smackdown's Triple Threat from No Mercy to shame.
And once he's in the Hell in a Cell match, she says, if your friendship with Kevin is as good as he says it is, he'll know what to do.
Kevin Owens comes in as she walks away, and he asks Jericho, what was that all about?
Friendship, says Jericho.
I swear, Jeri-KO is the only thing keeping Raw afloat at this point.
_____________________________________
CHRIS JERICHO vs SETH ROLLINS
If Jericho wins, he is added to the Title Match at HiaC
Jericho starts off by throwing his very expensive scarf in Seth's face.
Seth takes exception to that. It's all Seth Rollins for a while.
Chris takes a break on the outside, and gets a wrecking ball dropkick from Rollins, then thrown into the barricades, then thown into the steel steps.
Seth rolls him back into the ring, and Kevin Owens's music hits, Rollins is distracted and Jericho takes control as we go to ...
COMMERCIAL.
Jericho firmly in the driver's seat as we come back from the break..
Rollins comes back with an Enzuigiri and a Slingblade for two.
Jericho works the injured ribs though and thwarts another comeback attempt by crotching Seth on the top rope.
But Rollins counters a Superplex with a facebuster.
He goes for a crossbody off the top, but is met by a dropkick to the ribs.
Back and forth until Kevin distracts Seth, who attacks Kevin and winds up in the Walls of Jericho.
He makes it to the ropes, though, where he gets cheapshotted by Owens.
Jericho covers, but it's just a two count!
Rollins keeps coming back, knocks Jericho to the outside, hits a suicide dive on Owens.
He botches a springboard knee by landing fully on Jericho, two count.
He goes for the frog splash, misses, gets hit by a Lionsault.
TWO COUNT.
Jericho takes too long in getting to the top rope, gets crotched by Rollins.
Jericho counters a Pedigree into the Walls of Jericho, and Rollins counters into a roll-up for the 1-2-3.
WINNER: Seth Rollins
After the match Owens and Jericho attempt a beat down, but Rollins overcomes them both and hits a Pedigree on Jericho as Owens watches from the ramp.