Twenty years ago, when grown-ass men were opening cans of "whoop-ass" and pouring beer all over their faces or gesturing toward their genitals and imploring people to suck things--most frequently "it"--promos like the one on RAW last night or last week between the two biggest kid-favorite guys on the roster would not have seemed out of place.
Up at the top of the page is an edited version of the one from last night.
Below is the full version of last week's.
In what is still ostensibly the PG Era, seeing Roman Reigns call John Cena a "Fake Ass Little Bitch" comes as kind of a surprise, even with the offensive word bleeped. (Well, one of them, anyway.) But back in the Attitude Era it would be as commonplace as a crotch chop.
This war of words between Roman and Cena calls to mind something that would have taken place between Stone Cold Steve Austin and the Rock. 
Will it live up to those kinds of expectations when they finally get into the ring? We'll have to wait for that, it seems.
We won't have to wait for the battle to make its way to social media though. No stranger to beefing on Twitter, these two had a back and forth on Thursday night that kind of got off on the wrong foot.
Yes, you read that right. John Cena called Roman Reigns a Samoan "Supremist." 
Yeesh.
Seems that ruffled some feathers at corporate or among the Roman Empire's loyal subjects, because Cena soon deleted that Tweet. (of course, the internet is forever, and so are screengrabs)
But he wasn't backing down from this Twitter battle.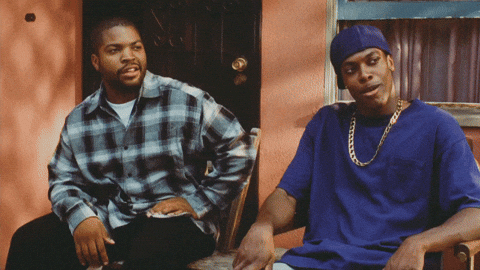 What do you think about the back and forth between Cena and Reigns? Has Cena finally put Roman in his place? Will Roman add The Face That Used To Run The Place to his trophy case right next to the Dead Man?
Join the conversation on our Fightful Forums or our Monday Night RAW Live Discussion, then stick around to hear what the top guys at Fightful have to say about it on the Fightful Wrestling Podcast every Monday after the show goes off the air.