Welcome to yet another edition of
OFF-TRACK with A-TRAIN
where I talk about people for whom kayfabe is a mere suggestion
in this episode:
A ROMAN REIGNS FAN
HAS LOST ALL GRIPS WITH REALITY
AND WANTS BRAUN FIRED
FOR THE BRILLIANCE YOU SEE ABOVE
---
This past Monday Night on RAW, Braun Strowman attacked Roman Reigns during a backstage interview administered the most majestic beatdown in the history of beating things down.
Braun Strowman is our king, long may he reign.
The fans in the arena, watching this majesticness, they chanted "Thank You Strowman!" and they jeered at Reigns. "You Deserve It!"
Sean Ross Sapp and I thought it was HILARIOUS, as you can see from our reactions on the podcast on Monday Night.
But one Roman Reigns fan didn't think it was too funny.
Her name is Jennifer Kuchler, and she decided to take action to make sure nothing like this would ever happen again.
She went to Change.org and started a petition to get Braun Strowman fired.
This is what Kuchler wrote:
(Copied verbatim from the Petition page. Spelling errors, grammar problems and capitalization creativity is all hers.
To the WWE we the WWE Universe are not please with Strowman's Actions tonight on Raw following his brutal attack on Roman Reigns. Me and a lot of the WWE Universe Want Strowman Fired effective immediately he crossed the line tonight following the attack on Roman and now Roman is in the hospital with injuries. If this is what you call Entertainment YOU Failed Miserably. I don't care if he goes to SD Live We want him OFF of Raw or Fired from the WWE. I have been a fan of Raw for years and out of everything that I have seen happen this was by far the absolute Worst.
1200 people have read that description, agreed with that sentiment, and signed the petition.
Unfortunately, it seems that somebody who understands how wrestling works has informed her that it was all MAKE BELIEVE.
Kuchler says she talked with "someone that works for the WWE" and she "NEEDS" to take the petition down.
I hope the WWE employee she spoke with was this person: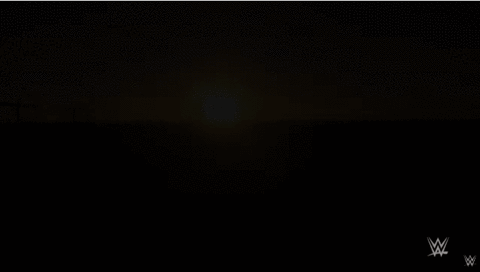 UPDATE:
BRAUN RESPONDED TO THE PETITION ON TWITTER
AND CAME UP WITH A NEW HASHTAG
THAT SHOULD BE HIS NEW CATCHPHRASE
How badass is that?
#YourTearsHydrateMe
#YOUR #TEARS #HYDRATE #HIM
Also, and this is probably just me overthinking it, but this article was originally published at 4:22 pm Eastern Time....
And Braun Tweeted about the petition at 4:43 pm Eastern Time.
So What I Am Saying Is That Braun Strowman Read This Article And Heard About The Petition For The First Time And Then Tweeted About It.
WHAT I AM SAYING IS BRAUN AND I ARE BEST FRIENDS NOW EAT YOUR HEART OUT ANNA BAUERT.