Welcome to another edition of 
OFF-TRACK with A-TRAIN
in this episode
RUSEV ALSO THINKS HIS
TANK ENTRANCE
WAS FREAKING AWESOME
---
Rusev is a handsome man.
Handsome is his middle name.
His full name is Alexander Handsome Rusev.
He is also a majestic man.
Just look at him.
And as we all know, Rusev had the most majestic WrestleMania Entrance of all time when he came to the ring at 'Mania 31 on freaking TANK.
If you somehow missed it, or you have hit your head and now have amnesia and have forgotten it, you can watch the whole entrance here:
WASN'T THAT AWESOME.
And the best part is, Rusev knows how awesome it was. In an interview with Talk Is Jericho, he said he couldn't even believe it when they told him what his entrance would be.
"So we've been joking about this for a long time because '[John] Cena at 'Mania, we're going to have [an] army and all that.' And then, the day of came and it's time for us to go to the stadium and there's this tank. And I'm like, 'what is this? What?' 'Yeah, this is part of your entrance.' I'm like, 'what?' Like, I couldn't even… My mind couldn't… They said, 'yeah, we're going to have these guns and we're going to have these people with the flag with the uniforms. And I was just like, 'whoa, this is not happening.' It was surreal." Rusev continued, "it was amazing. I feel like that [has] got to be one of the best entrances of all time."
You're not wrong, Rusev.
You're not wrong.
Don't believe him?
WATCH IT AGAIN 
Godspeed, you majestic man.
May you one day return to your former glory.
Maybe Machka is Russian for MAJESTIC.
I don't care that it's probably not.
That's what we're going with from now on.
Before I let you go, here is a picture of Rusev grilling enough meat
to feed the Russian army, while smoking a cigar.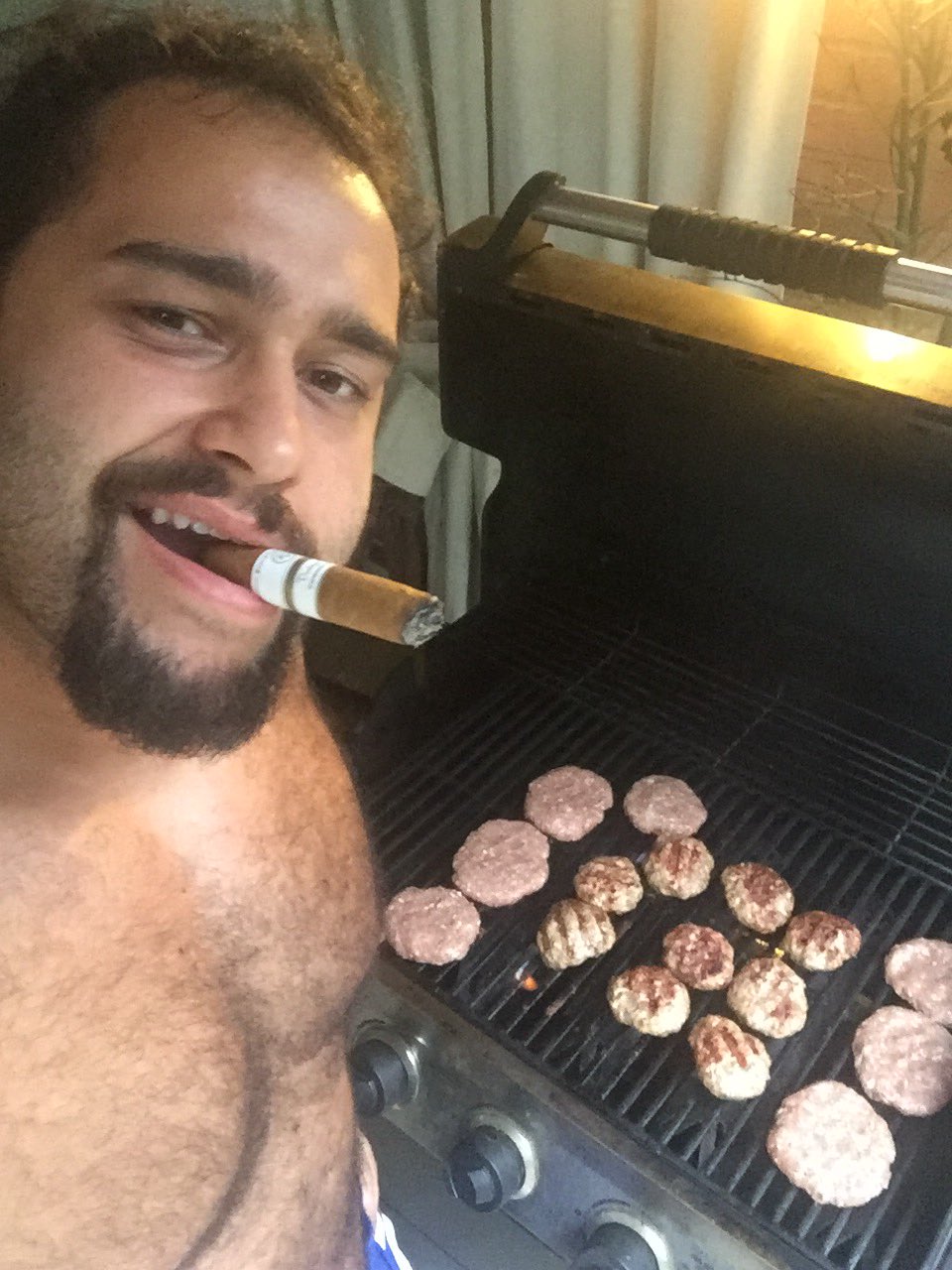 I love you, Rusev.