Last Monday night on Raw, Sami Zayn was made to look like a big ol' dork. He had a segment where he was strategizing with Roman Reigns and Seth Rollins for their main event six man tag vs Kevin Owens, Chris Jericho and Braun Strowman, and he came off like a nervous, neurotic rookie. You can watch the segment above. I thought it was weird at the time, and I said so on the post-Raw podcast. I've cued it up and linked to it here. I thought it was a terrible way to get Sami over, even as a perennial underdog, to have Roman and Seth react to him as though he was James Ellsworth or something. It seemed like it was written to make Sami look like a chump.
Turns out, I was right.
It seems Sami's got some backstage heat on him, apparently, and the promo was specifically written to get Sami "under" not over, according to the Wrestling Observer newsletter. 
Dave Meltzer did not go into detail on why he has heat but there has been speculation that it might be because of the tweet he sent out over the weekend. In case you missed it, HC Dyer of the WWE UK Championship Tournament broke out a Sami-Style version of the Blue Thunder Bomb:
Sami seemed a little peeved.
Of course, some in wrestling circled were miffed at Sami's peevishness, since, you know, he didn't exactly "create" the move himself.
The former Tyson Kidd has a point: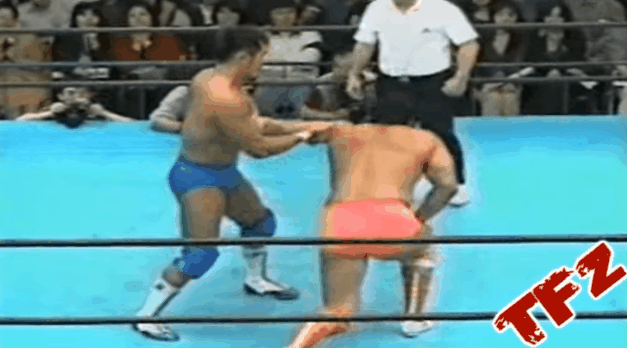 So maybe there are a bunch of Jun Akiyama fans in WWE creative, or maybe Triple H didn't appreciate Sami sticking his nose where it wasn't wanted. Who knows? 
I just hope we're done making Sami look like a loser for now and we can go back to letting him tear the house down like he did a bunch of times in 2016.
Cool? Cool.