Welcome to another edition of
OFF-TRACK with A-TRAIN
where I examine grainy footage shot by fans
from hundreds of feet away
and come to unfair conclusions
in this episode
SETH ROLLINS HAS A NEW FINISHER
AND IT'S LIKE TWICE AS DANGEROUS
AS THE ONE FROM TWO YEARS AGO
THAT WAS SO DANGEROUS IT GOT BANNED
---
Last night's dark match featured Seth Rollins & Chris Jericho facing off against the dastardly duo of Samoa Joe & Kevin Owens (who if you'll recall, had just finished the main event where he took a Dirty Deeds from Dean Ambrose and a Codebreaker from Y2J (doesn't really have anything to do with this story, but I just wanted to point out that Kevin Owens is the true workhorse of WWE and I like him very much.))
Anyway in this match, he might have just debuted a new finisher. You can watch the whole match at the top of the page, but if you're patient, and can wait through some jokes and backstory, I've giffed it for you later.
Now, a lot of people have felt that Rollins shouldn't be using the Pedigree anymore, now that he's won his feud with Triple H, the man who made the move famous. Rollins started using the finisher as an homage to his mentor, and now that that relationship is dead and buried (and set on fire), there's reason to think he should move on.
I've seen some say that he should go back to the Curb Stomp, but that's been banned for being too dangerous and too easy for kids to emulate, getting themselves hurt in the process. Also, if you don't mind nightmares, go ahead and Google Image Search "Curbstomp."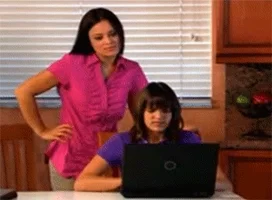 On second thought, no don't do that.
So as much as we all loved watching this: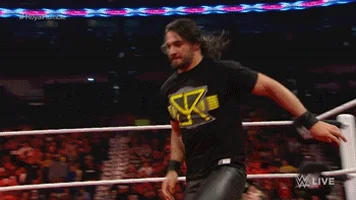 That move is never coming back.
So let's see what Seth Rollins has chosen for his new finisher, shall we?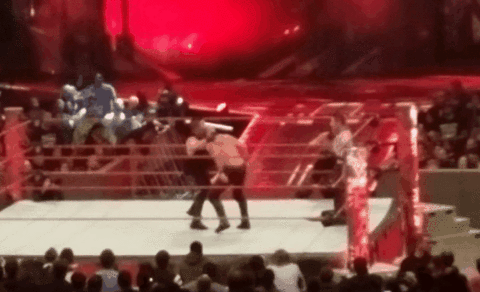 Oh, a Rainmaker High Knee. Huh. That seems cool, I guess.
I wonder if Seth Rollins has any history of being reckless with his knees? I guess we could ask John Cena.
John?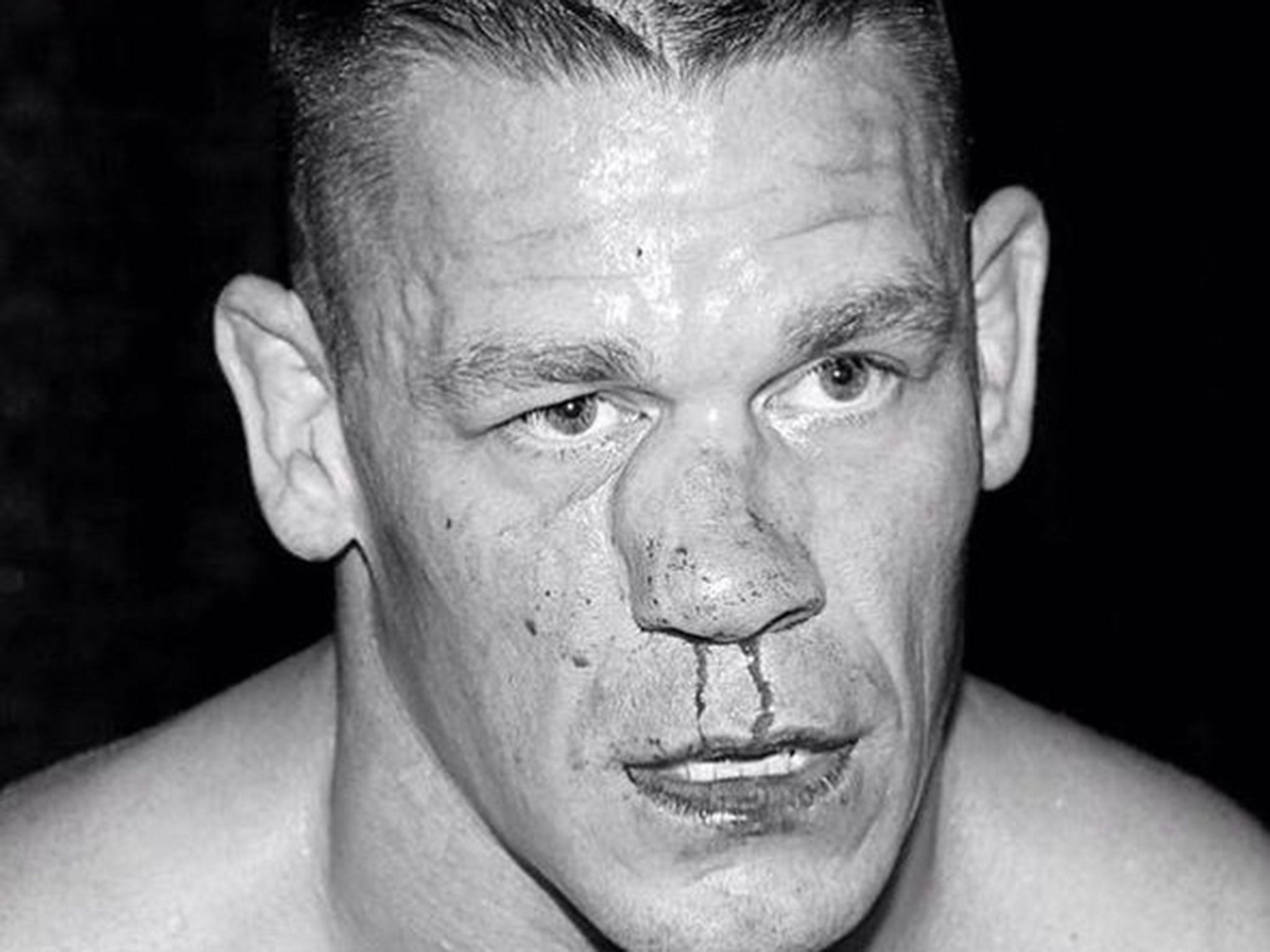 Nope, everything checks out! We're all good here! No possible devastating injuries with this one!
And I'm sure all the kids who are copying Seth Rollins' finishing move are going to be really careful when they're smashing their knee into their little friend's faces and accidentally driving their nose bone into their brain.
HOORAY FOR BEING SAFE!
What am I saying, that's what this disclaimer's for:
HOORAY FOR NOT BEING LEGALLY RESPONSIBLE!
Look, I think the Rainmaker High Knee could be really cool, but it's not as cool as the Curb Stomp and it's objectively just as dangerous.
Seth Rollins already has a bad-ass signature move that NO ONE should ever kick out of.
Yeah. That's the one.
Have him finish guys with that.
And I'd like to see two eight year olds try to copy that on the playground.
Actually, no. I wouldn't like to see that.
Please don't do that.
oh dear god, what have I done ...
TIMMY, NO!!!!