Welcome to the SmackDown ReactDown.
Last week on the "Smack React":
We figured out the formula for your average SmackDown episode:
Just by delivering an above-average product, you're so much better than the dreck on Raw,
you can trick us into thinking it's amazing!
This week, here we go again.
Let's all just agree that the episode was uniformly very good, with one glaring terrible exception.
Can you guess which part was horrible?
It was the Bray Wyatt part.
That was the part that was horrible.
_______________________________________________
Stop this. Stop it now.
You are ruining both of these performers.
In Bray's case, irreparably so.
It started out stupid, ended up confusing.
It was one of the worst ideas any wrestling promotion has ever had.
It would be right at home on an episode of Raw.
Their match at No Mercy had better be the end of this feud.
I do not want to see these two interact ever again.
Stop this. Stop it now.
__________________________________________________________
Go Away, Ascension.
Seriously, that was all I could think about during this.
"What is the Ascension doing out there? Where is Breezango? Why isn't Breezango out there? Oh my God, are they saying that the Ascension is more important than Breezango? Closer to the title picture? They're not seriously saying that, are they? PLEASE TELL ME THEY'RE NOT SAYING THAT."
I think they're saying that.
Still, the match is entertaining, and I like that the Usos continue to be garbage human beings to Chad Gable's injured knee. They're really building to that A.Alpha vs Usos feud after Rhyno & Slater implode at No Mercy and Rhyno turns on Heath. No, really. Rhyno keeps giving these looks to Heath that say "you think you're more important to this team than I am, which is hilarious, because I win all of our matches with my move. Also, why do we enter to your music, which literally is just you screaming about how much of a One Man Band you are. If you think you can make it on your own, buddy, I'd like to see you try."
I mean, it certainly seems like that is what those looks are saying.
_________________________________________________________
Three feuds are better than one.
For real, I think there are three women's feuds on Smackdown.
Carmella vs Nikki Bella (obviously), Becky Lynch vs Alexa Bliss for the Title, and on the back burner, but definitely still there: Naomi vs Natalya.
Contrast that with Raw, where at this point, there's one.
Sasha vs Charlotte. And that's it.
Dana doesn't count. Bayley extricated herself from that situation and seems happy putting the boots to a jobber with a mouth like a prohibition era gangster's moll.
Nia Jax, meanwhile, apparently ended things between her and Alicia Fox. Both Paige and Summer Rae are injured.
Somehow, Smackdown, even without Eva Marie for the past 6 weeks, has been the better brand for women. Seems weird to say, what with Bayley, Sasha and Charlotte on Raw, but it's true.
Sidenote: Alexa Bliss is just the greatest.
"Now get away from me, you're annoying me."
SAME.
___________________________________________________________
I hope Curt Hawkins' big announcement
is that he needs rotator cuff surgery and willl have to retire.
Seriously. This is what I have to say to Curt Hawkins.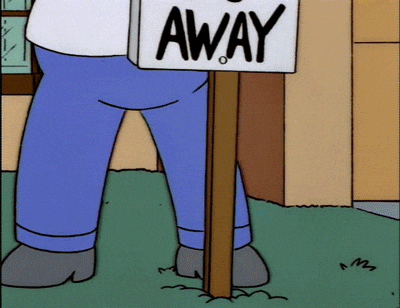 _________________________________________________________________
How to make me care.
Currently there is a Kevin Owens vs Seth Rollins feud going on over on Raw, and I couldn't give less of a shit.
I couldn't give a fart.
Congratulations, Raw. You made that happen. You did that.
Are you proud of yourself?
Meanwhile, on Smackdown, The Miz is in a feud with Dolph freaking ZIGGLER, and it's must see TV.
If you had told me about this scenario even two months ago, I would have said you were insane, and then I would have asked how you knew about this, and when you told me that you were from the future, I would I have killed you, because I DO NOT MESS AROUND WITH TIME PARADOXES, YO. That is some scary ass shit, and I don't mess around.
Anyway, Miz is putting up the IC Title against Dolph Ziggler's CAREER, and I am so into the possibility of either Dolph winning, and The Miz moving on to feud for the World Title (because at this point, he f*cking deserves it), or Dolph losing, and I never have to see him again.
I mean, both Dolph and Miz have been so great on the mic recently, I'd be sorry to see this whole thing end, to be honest, but the main point of this thing is that I AM EXCITED FOR A DOLPH VS MIZ MATCH IN 2016, AND I THINK THAT MEANS THAT SMACKDOWN IS RUN BY WITCHES.
That was a lot of All Caps. I apologize.
But my main point is that SmackDown has made me care about two guys I didn't think I could care about, they're out here putting careers on the line, and meanwhile Raw is guest-starring the guys from That 70s Show.
Need I say more?
Guess not.
______________________________________________________________
Ce-Nation of One.
I like this cocky, take-none-of-your-guff, I-might-be-the-greatest-of-all-time-and-I'm-going-to-try-to-prove-it version of John Cena, especially coupled with the fact that he lost clean to AJ at Summerslam and to Dean last week on Smackdown. Like, Cena understands now that he's not the man he used to be, but he might have just one more run in him, and Time, She Is A Wastin'.
The urgency of John Cena, on the down slope of his career (not really, probably, but for the purposes of this storyline), simply having no patience for any of your shit anymore, being out for himself, acknowledging that he has no friends and that's just fine by him, is great. Like GREAT great.
He alternately puts over and puts down Dean and AJ while he's on commentary, understanding that these guys beat him, but firmly believing that he's still the better man.
And when they come over to the commentary desk to start something, you better damn well believe, he's gonna finish it.
Pictured: Something we definitely won't see at No Mercy.
But I don't care.
The journey is too much fun to worry about where we're headed.
Case in point:
Reason # 831 why Talking Smack is the best show on the Network.
Also, there's the little nugget of Daniel Bryan taking shots at Raw, which I will never get tired of.
Compare and contrast that with Raw, which basically revolves around Steph and Foley at this point.
If SmackDown is the A show, which it totally is, Raw isn't even the B show.
It's the F show.
___________________________________________________________
Until next time, I've been Alex Pawlowski
and this was me when Miz dropped the mic.