So last night, Raw was in Chicago, the hometown of CM Punk, the former WWE Champion who walked away from the business and didn't have a lot of kind things to say on his way out.
Whenever Raw is in Chicago, the fans chant "CM Punk." Sometimes they can be jerks about it.
Stephanie McMahon knew this, and she came prepared.
Now, this little moment we're about to discuss isn't on the WWE YouTube channel. You can find it on Hulu or your own DVR, but in case you missed it, there's some video at the top of the page, and here's a Tweet for posterity's sake.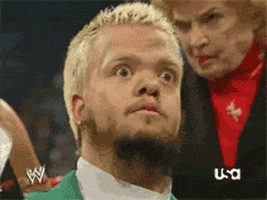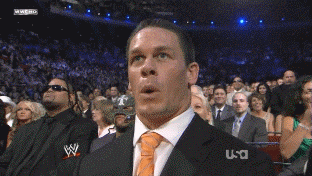 Yeah, so if you hadn't heard, CM Punk decided he might try MMA, finally got a fight in UFC, against Mickey Gall, then lost that match in 2 minutes and fourteen seconds.

A dramatic recreation of Punk's UFC debut.
Stephanie McMahon's burn was so fire, she torched CM Punk chants forever.
We here at Fightful were able to obtain an artist's rendering of Punk's reaction right after Steph's line:
When Punk comes out of his ether-induced coma, he may decide to respond.
If he does, we'll keep you updated.