Welcome to the first ever edition of
SURPRISE, SURPRISE
the new, semi-regular column
that deals with predictable WWE Booking
It should go without saying that these are my own opinions
about a subjective form of entertainment
and you can feel free to disagree with me.
It should go without saying,
but sometimes, apparently,
it has to be said.
in today's episode
WHO'S READY FOR A YEAR LONG BUILD
OF MEGA-BABYFACE ROMAN?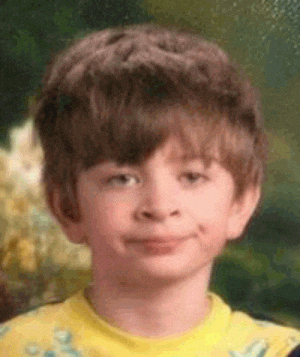 Me too!
---
We still have two more weeks until WrestleMania 33, so what better time to speculate about the Main Event of WrestleMania 34?
According to a report in the Wrestling Observer Newsletter, the current plan is for Brock Lesnar to face off with Roman Reigns in New Orleans on April 8, 2018.
Surprise, surprise.
Here was my reaction upon hearing that news: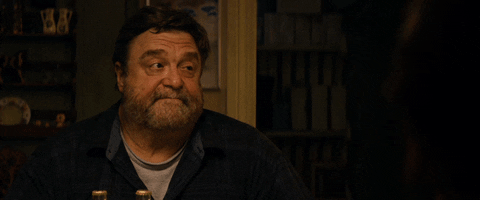 As to be expected, I thought.
But here's the kicker. Not only is that obviousness the apparent plan for Mania 34, but regardless of their continued claims that they "listen to the fans" when booking their storylines, it appears we're not going to get that heel turn for Roman Reigns that we've all be begging and booing so loudly for. Because, shocker of shockers, they're finally ready to pull the trigger and have Roman Reigns supplant John Cena as the official face of the company, the top babyface in WWE.
Now hear me out.
I don't think Roman Reigns is bad in the ring.
I think he's actually, quite, quite good.
It's the booking of Roman Reigns that I disagree with.
It's like he has selective amnesia. Every match starts out and he forgets that he's a superhero. He gets beaten down until he remembers that he's Wolverine, heals all of his damage and kicks the other guy's ass.
I hate that.
And with each subsequent victory, the odds getting stacked higher and higher against him. At this point they've run out of odds for him to overcome and he's going to have to start overcoming the evens.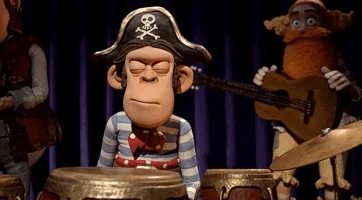 But I will admit, the last time that he and Brock Lesnar met at WrestleMania, I was thoroughly entertained.
So what's my beef?
This is my beef.
While these plans, if they are indeed in place, don't necessarily mean that both Reigns and Lesnar are winning their respective matches at Mania 33, let's be real, both of these guys are definitely winning their respective matches at Mania 33.
Roman Reigns is going to beat The Undertaker in the middle of the ring, clean as a whistling sheet. And then Taker is probably going to shake his hand.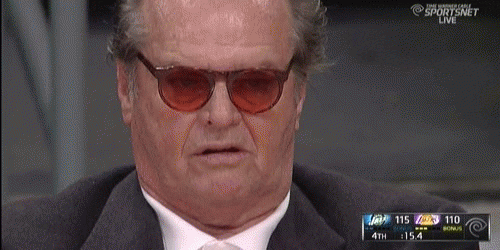 Also, Brock Lesnar is going to beat up Super Dad and we're all supposed to hate Brock Lesnar.
And then we get Brock with the title, having vanquished The Goldfather (aka "Sweatin' To The Goldies") and he's gonna keep it for a year. And he might defend that title three times in the 370-odd days between one Mania and the next, because he's Brock Lesnar and that's how that shit works.
By the way, 30 day rule? What's a 30 day rule?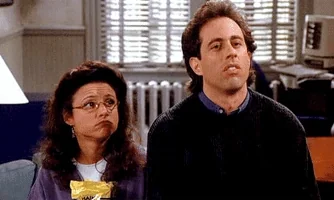 Yeah, me neither.
Along the way, you're going to have Roman Reigns chasing that title. But without Brock Lesnar around on every Monday Night Raw, that's gonna be hard. And yes, I'm well aware that the same Observer report says that Lesnar is going to work more dates during the final year of his contract, but I'll believe it when I see it. If there's anything this Goldberg run has taught us, it's that Vince is currently super-enamored with the whole part-time-guy on top thing.
I think they believe that Brock is a Special Attraction™ and he won't be a Special Attraction™ if the public can see him every week. So he'll defend his title at Summerslam, at Survivor Series and at The Royal Rumble. All three times he'll face a member of SmackDown, because that will make the Special Attraction™ match even more of a Special Attraction™. Maybe that's how we get my AJ Styles vs Brock Lesnar match that I've been wanting for five years. Or maybe not. I don't know. I'm writing this at five in the morning and I'm tired.
Being the father of a seven week old means you sleep when you can, which is never, and I have to write these things for you people somewhere in there, too.
After Gold-dad won the Universal Title from Kevin Owens in 7 seconds at Fastlane, I predicted on the post-show podcast that they'd have a four month build for a title match between Lesnar and Reigns at Summerslam. I wondered what you could do with the rest of your top-level talent if there was nothing for them to fight over for. Are they all going after the US Title? What does Finn Balor do? Seth Rollins? Kevin Owens? Samoa Joe? Braun Harambe Strowman? They're just going to be spinning their wheels for over four months.
Picture that. Four months of Monday nights on Raw with no one doing anything in the main event scene that means anything.
Now make it twelve months.
Now make it a full frigging YEAR.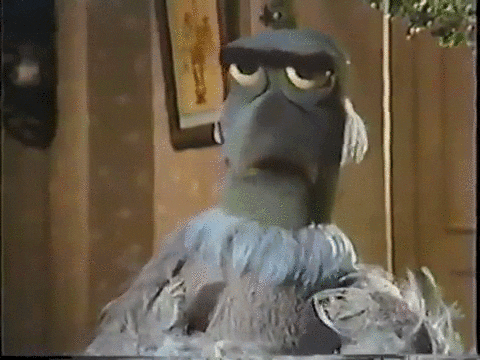 But what does the WWE care? They've proven that the guys who show up every week and carry their product from C-List PPV to C-List PPV are only doing it because they're suckers. Because they're not good enough. Or too stupid to know that they're breaking their backs over 300 dates a year, trying to get a sniff of the brass ring, but the jokes on them. There never was a brass ring.
According to the WWE, Roman Reigns is the face of the company.
Brock Lesnar is the Special Attraction™.
And everybody else is just fighting for space in the back of the Mania poster.
I dunno, maybe I'm wrong.
I've been wrong before.
I could be wrong again.
But I doubt it.