Welcome to another edition of
OFF-TRACK with A-TRAIN
in this episode
A FAN PAID FOR RINGSIDE SEATS
SO HE COULD LOOK AT HIS PHONE
---
Last night on 205 Live, The Brian Kendrick and Akira Tozawa settled their months-long feud with a knock-down drag-out streetfight, which you can watch highlights of above.
Tozawa dealt the final blow to Kendrick with this gigantic Senton off the ringpost through a table.
But as amazing as that was, it failed to captivate one fan at ringside, who was spotted and called out by fellow Cruiserweight Tony Nese on Twitter:
Computer, enlarge and enhance.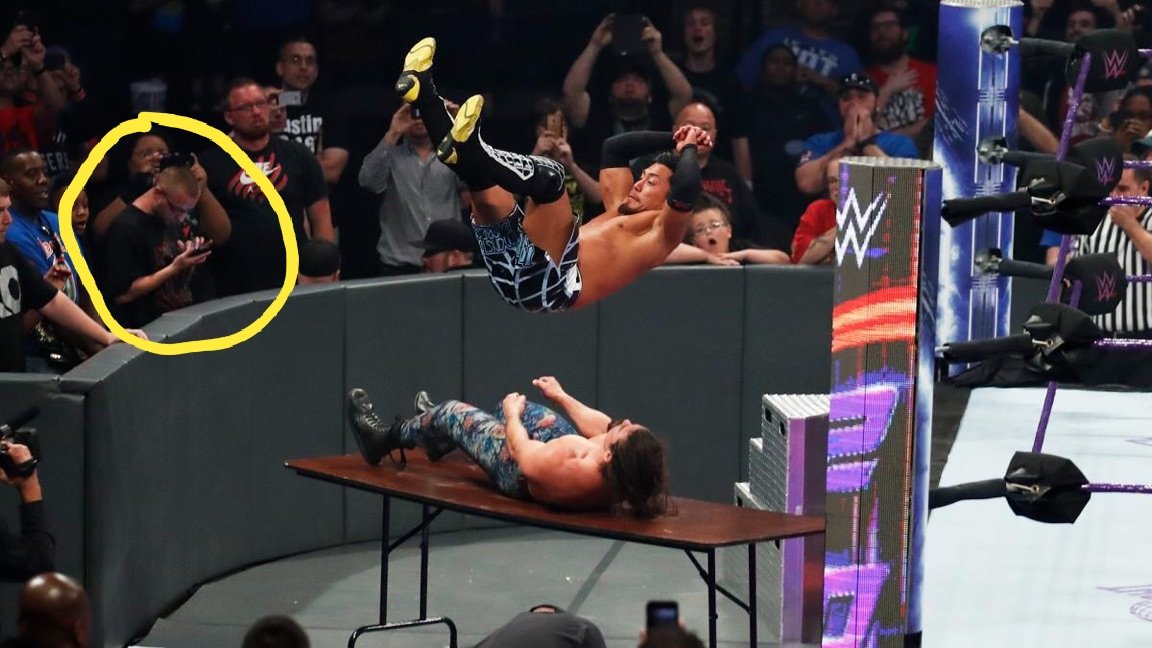 I'm going to allow for the possibility that that fan had just received a text from Scarlett Johansson saying she was waiting for him at his apartment, but if that's not the case, whatever's on your phone can wait, buddy.