Welcome to another edition of
OFF-TRACK with A-TRAIN
where I make hyperbolic observations
about wrestling stuff
and sometimes people think I'm a real journalism
in this episode
HOLY CRAP BRAUN JUST MURDERED CURT HAWKINS' BACK
---
Last night on RAW, Curt Hawkins made an open challenge.
Braun Strowman answered it. A very ANGRY Braun Strowman.
Curt Hawkins tried to run away, but Braun, quick as a gazelle, chased him down.
Braun Strowman, quick as a gazelle, big as a grizzly.
Braun Strowman is a grizzelle.
Anyway, once Braun caught Curt, this happened.
AND THAT WASN'T EVEN THE WORST THING THAT BRAUN DID TO HIM.
And just in case you were wondering what happens to the human body when it is powerslammed through an LED board ...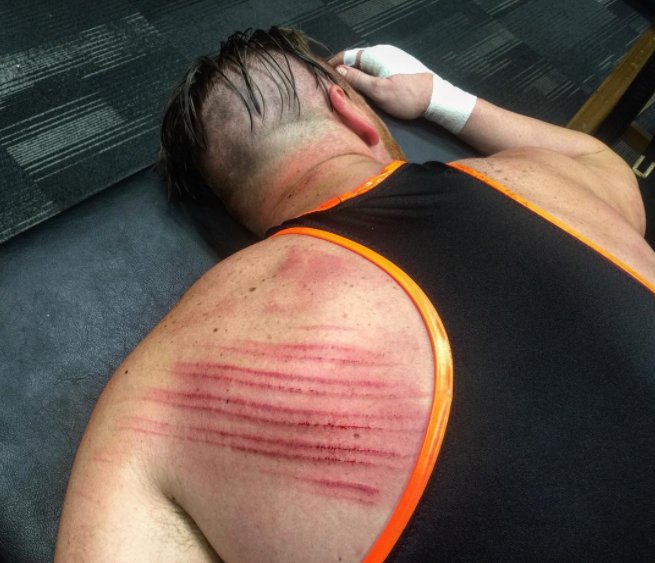 GAAAAAAAAAAAAAAAHHHHHH!!!!!
I hope the trainer's room wasn't out of Bactine.
The thing is, after the bookers decided that Braun should get pinned by Brock at No Mercy after only one (1) F-5, we knew his image was going to have to be built back up last night, and I guess ol' Curt drew the short straw.
Way to take one for the team, buddy, and I hope you have fun sleeping on your stomach for the next week.