Welcome to another edition of
OFF-TRACK with A-TRAIN
where I attempt to make jokes
about the pro graps
in this episode
If Enzo Amore Had A Dime
For Every Friend He Has
In The 205 Live Locker Room
He Would Have 
!!!ZERO DIMES!!!
---
So last week, Enzo Amore got some creep-tacular new merch.
A little context. One of Enzo's lesser-known catchphrases is "I got that sauce".  And if you've been paying attention to Enzo for long enough, you know that when he mentions his "sauce," he is 100% referring to his semen. When he was involved in a promo with Sasha Banks last summer, he said he "got the sauce" and he wanted to "make a deposit" in her "Sasha BANK."
You can watch the segment here, though I wouldn't recommend it if you've recently eaten lunch.
(Best/worst part about this? Happily married woman Sasha Banks had to pretend to be into it. Eww.)
So you would be forgiven if you were a little disgusted when you saw this:
Relax, there really is just a shirt in there.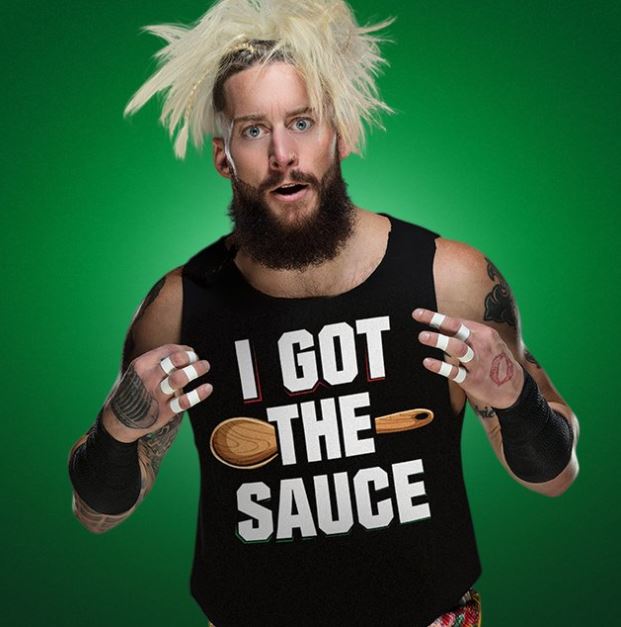 But still, major creep factor, dude.
Then, last night, while Enzo was wearing that same shirt, this happened.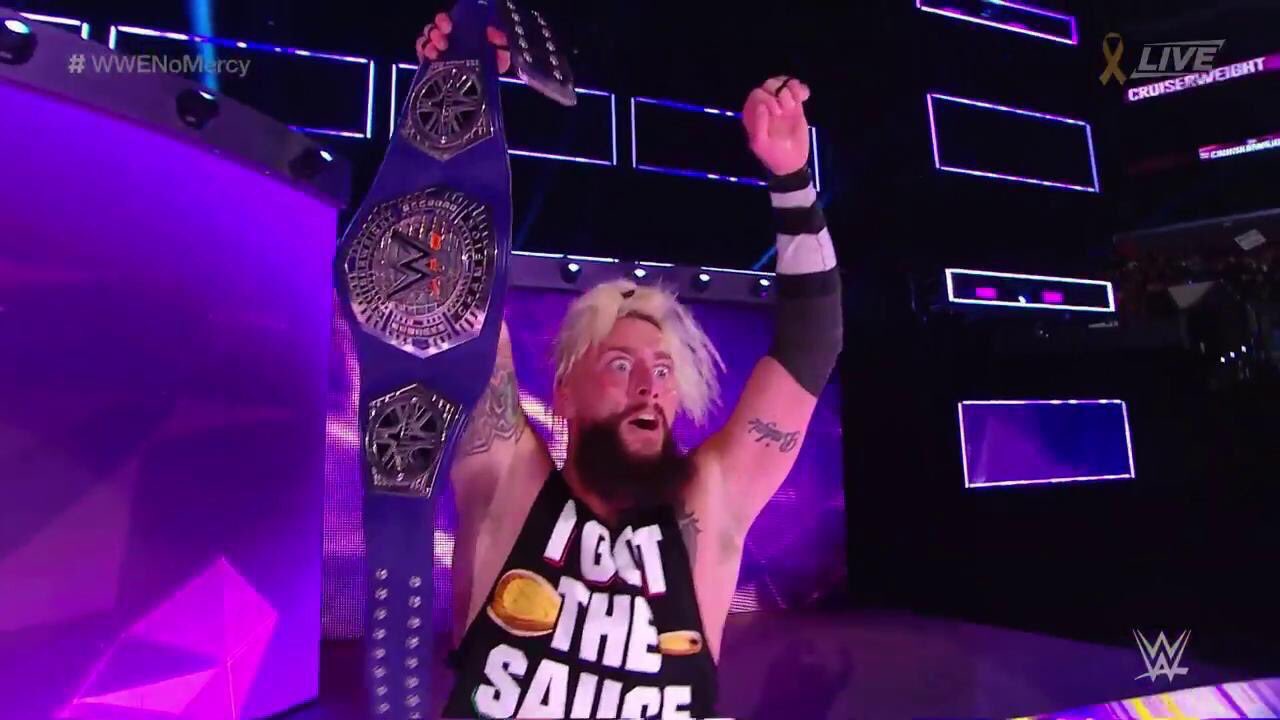 For some, this is a step in the right direction, creating drama to get more eyeballs on a failing weekly show, 205 Live, and building interest for a cruiserweight division that has felt stagnant over the past several months.
But for Cruiserweight purists, this is a travesty, proving that the WWE brass only cares about how much merch you can sell and whether or not your catchphrase is over. Whether or not you can actually, you know, WRESTLE seems to be an afterthought.
Some people feel Enzo being Cruiserweight Champ is a good thing. Some feel it is a bad thing.
Guess which camp the other wrestlers in the 205 Live locker room fall into.
I'll give you several hints.
Even the guy who left WWE because the bookers wouldn't let him get a win over Neville in three straight PPV matches, even THAT guy has an opinion.
Meanwhile, I'm pretty sure Akira Tozawa just turned heel with three words.
Enzo, for his part, doesn't seem too apologetic.
So what will the Enzo Amore era be like? Hard to say.
Considering that all of the Cruiserweights (besides a possibly trolling Akira Tozawa) hate him now, I'm hoping they're building to an eight-man ladder match at TLC where everyone else in the match turns on Enzo at the beginning, pick him and carry him to the locker room, where they chain him to the radiator, then calmly walk back to the ring and have a match. 
Which Mustafa Ali will win.
Hey, a guy can dream, can't he?