Welcome to the latest edition of 
OFF-TRACK with A-TRAIN
where I report on the weird and the wacky
in the world of wrestling
in today's brief column:
THE HULKSTER DOESN'T KNOW
A DEAD MAN FROM A LIVE ONE, BROTHER - HH
On Memorial Day, Hulk Hogan decided to eschew the tradition of "Memorializing" American soldiers who have died in war, instead paying tribute to a different kind of soldier. 
Bam Margera.
If you're not familiar with Mr. Margera's work, here is a gif of him skateboarding down a ramp facefirst into a television camera.
He was an original cast member on the wildly popular MTV show "Jackass," which featured douchebags and morons doing increasingly dangerous and poorly thought out stunts.
They also found new and interesting ways to hit each other in the testicles.
Shinsuke Nakamura should be taking notes, if he's not already.
Anyway, Bam was such a breakout star that he got his own spin-off show, mostly featuring him surprise slapping his morbidly obese father.
And Hulk Hogan picked Memorial Day, the day on which we remember heroes who gave their lives in service to this country, to Tweet this out: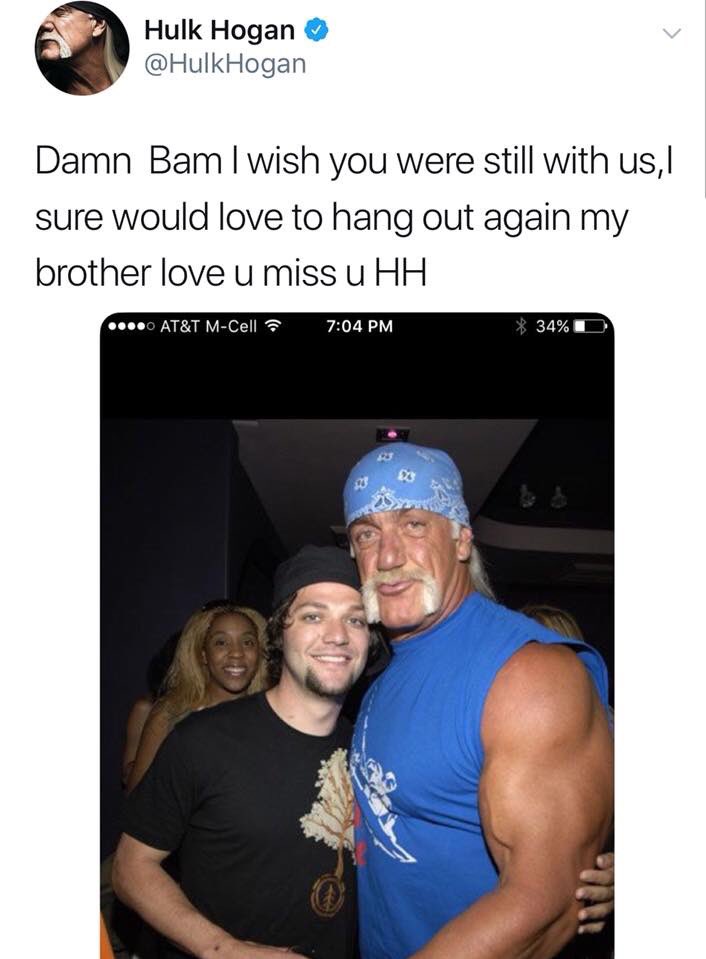 There's only one problem with that:
Bam Margera isn't dead.
This is a fact that someone helped Hulk to learn, because later he tweeted this: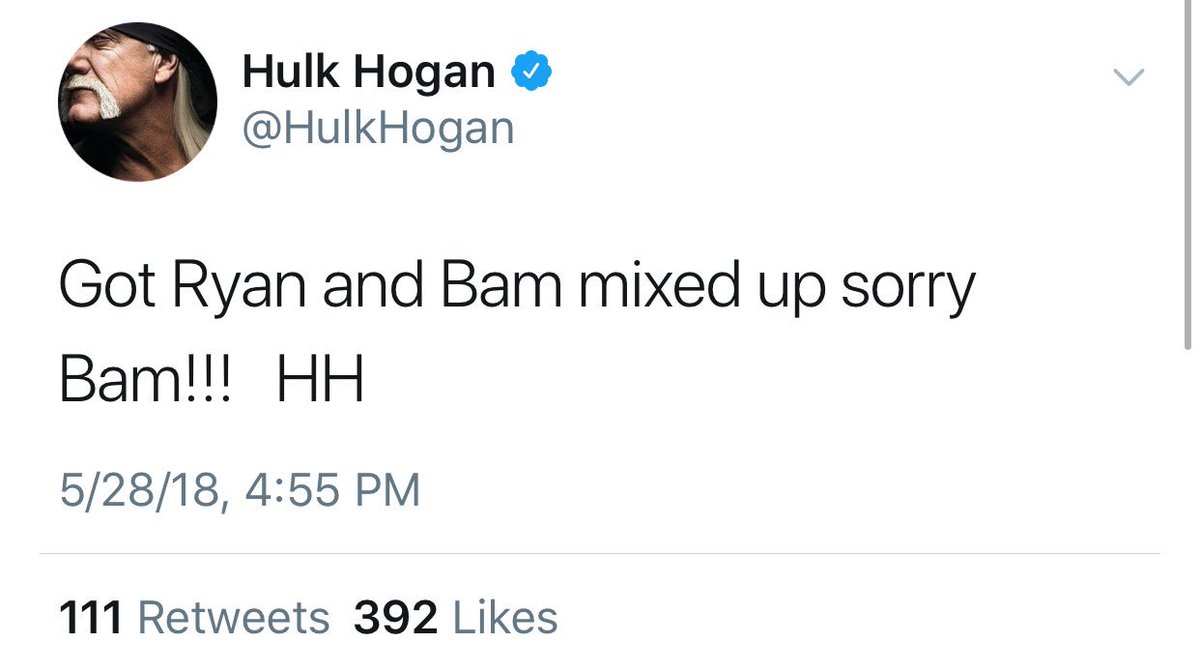 Hulk Hogan got confused.
He believed Bam Margera was Ryan Dunn, another former Jackass castmember who died in a car wreck in 2011 when he wrapped his Porsche around a tree.
Which means that photo of Hogan and Margera is at least 7 years old and Hulk hasn't seen Bam in over half a decade--either that, or he has no idea when the guy he thought was Bam Margera met his end.
Whoopsie daisy, brother. -- HH
h/t to Ryan Satin of Pro Wrestling Sheet for pointing out Hogan's SNAFU.