Welcome to another edition of
OFF-TRACK with A-TRAIN
where we took at two versions
of a PPV logo and decide
which one looks less like
a penis and testicles
in this episode
GOODNESS GRACIOUS
THE BALLS CONTINUE TO BE ON FIRE
---
So.
Remember the old Great Balls of Fire logo?
The one that looked exactly like a cock and balls?
Well someone talked with Vince, and they changed it.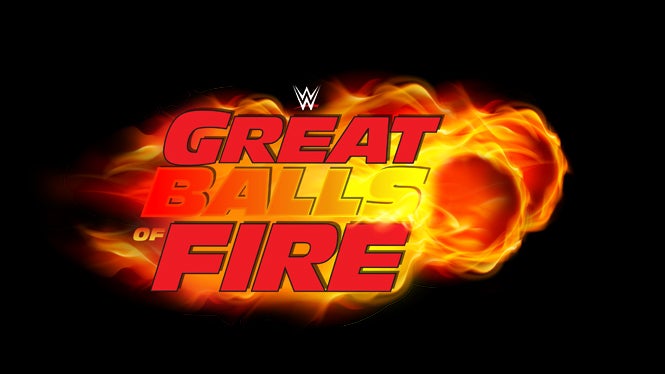 Wow.
That's still pretty ballsy.
Less cocky though.
Here. Let's see them back to back.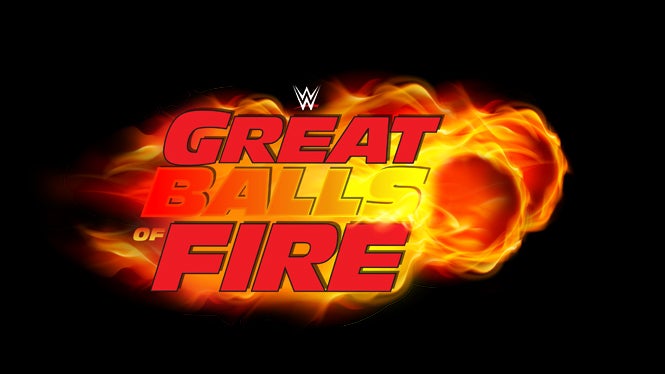 Shrinkage is a hell of a thing, man.
By the way, this is technically the fourth option as a logo for the show.
These two were considered ...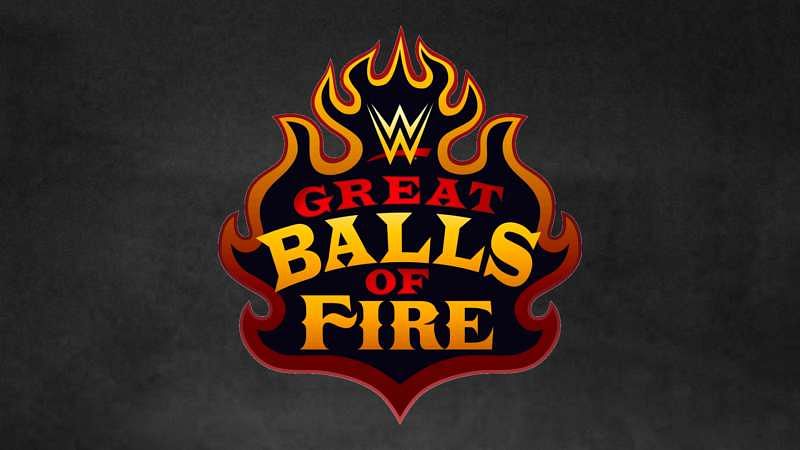 ... but they didn't have literal balls made out of literal fire, so they were rejected.