Welcome to another edition of 
OFF-TRACK with A-TRAIN
in this episode
HOLY SHIT IT WAS CRAZY IN THE LOCKER ROOM IN THE 90s
---
So Sean Waltman has had a pretty crazy last couple of weeks, what with the missing a indy show in England because he was busy getting arrested at the Los Angeles airport with yeast infection pills which the cops insisted was meth, and all that.
But apparently, that doesn't hold a candle to his earlier days.
Back in the time before he was X-Pac, before he was Syxx, before he was even The 1-2-3 Kid, Waltman used to volunteer at a local homeless shelter in Minneapolis. Partly out of the goodness of his heart, and partly because they let him partake in the feast as well. Hey, it's hard when you're just starting out.
He told the story on The Tomorrow Show with Kevin Undegraro.
"When I was 18 I would volunteer at the homeless shelter and feed the homeless because I had to eat there, too," Waltman said. "I didn't have any money when I started wrestling. I would go and volunteer and then I'd have some myself."
See now, isn't that a heartwarming story? I'm sure it won't take a dark turn at all.
"I got a gun pulled on me outside there in Minneapolis, south Minneapolis. True story. I kicked him in the f--king chest, he hit the wall. It broke the f--king stucco wall on the outside, he started crying. Cops came. It scared the f--k out of me, I'm not going to lie."
Holy shit, Sean. Of course it scared the f--ck out of you. I'll bet that was the scariest incident involving a gun that has ever happened to you right?
Right?
"Rick Steiner pulled a f--king like .45 or a .357 out and shot me in the chest with a blank. Thought I got shot, too, when the wad hit me."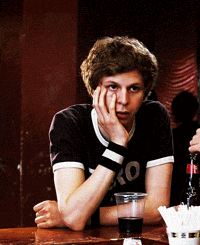 Wait.
WHAT?
Waltman leaves it there.
That's the end of the story, apparently.
Rick Steiner shot him in the chest with a blank and that's the end of the story.
Bullshit.
There's got to be more to this story.
So I found it.
On a different episode of a different podcast. You can watch the discussion of this craziness in the video at the bottom of the page at the 8 minute mark.
"Rick Steiner shot me in the chest with a … it was like a .45 or .357, with a blank in it. In the dressing room in Cobb County Civic Center in Georgia … Because the wad hit me in the chest and burned me and I thought he shot me. It scared the shizz out of me … Because he thought it would be funny. And he laughed and laughed … I'm pretty sure everyone else laughed, too.

"Just cause he felt like it. He just pointed it at me and, BOOM. Just like that. There was no dramatic, like, 'Don't move!' None of that. 'This is a stickup!' No it was just, POOM!

"It wasn't funny then. It's really funny now. It was pretty funny, like, not that long afterwards, too."
So to sum up, in a WCW locker room in the Civic Center in Cobb Country, Georgia, Rick Steiner shot X-Pac in the chest with a blank at point blank range "just cause he felt like it," and now, twenty years later, X-Pac finds it HILARIOUS.
This is just a little reminder that wrestling locker rooms in the 90s were basically like Mad Max and the guys who lived through it don't think it was weird at all.