In Lucha Underground, They Call Him Cage.
You could also call him "a victim of gimmick theft."
Brian Cage was interviewed by Sports Illustrated and talked about CMLL's Sam Adonis stealing his Donald Trump supporter gimmick that Cage has used in Mexico. Cage, who started using the gimmick in AAA a year and a half before Adonis started using it, said, "This works, so I can see why this kid wants to use it. The fact that he acts like he created it is absolutely absurd, and he hasn't even at least acknowledged that I was the first to do it."
Here is Cage performing the Trump Supporter character at an AAA show early last year.
Cage is quick to add that he's not upset about this gimmick theft, but he sure seems like a guy who's pretty upset about his gimmick being thieved. 
"I'm not crying, I'm not upset, but the kid is copying me and he's acting like he came up with the idea. When he's been asked where he came up with it, he totally evades the question. And I'm not trying to say that the idea was so creative or original on my end, but I had the balls to do it in Mexico. If he made some mention toward me, I'd be a lot less annoyed."
Here is a brief NBC News story on Adonis:
"As for the stories on him, it's some poor journalism," said Cage. "The people writing the story probably don't care about wrestling or that they're spreading this story wrongfully, and it's become a really annoying frustration."
Cage and Adonis aren't the only wrestlers to turn an endorsement of Trump into a heel gimmick, but Cage doesn't seem to care about them: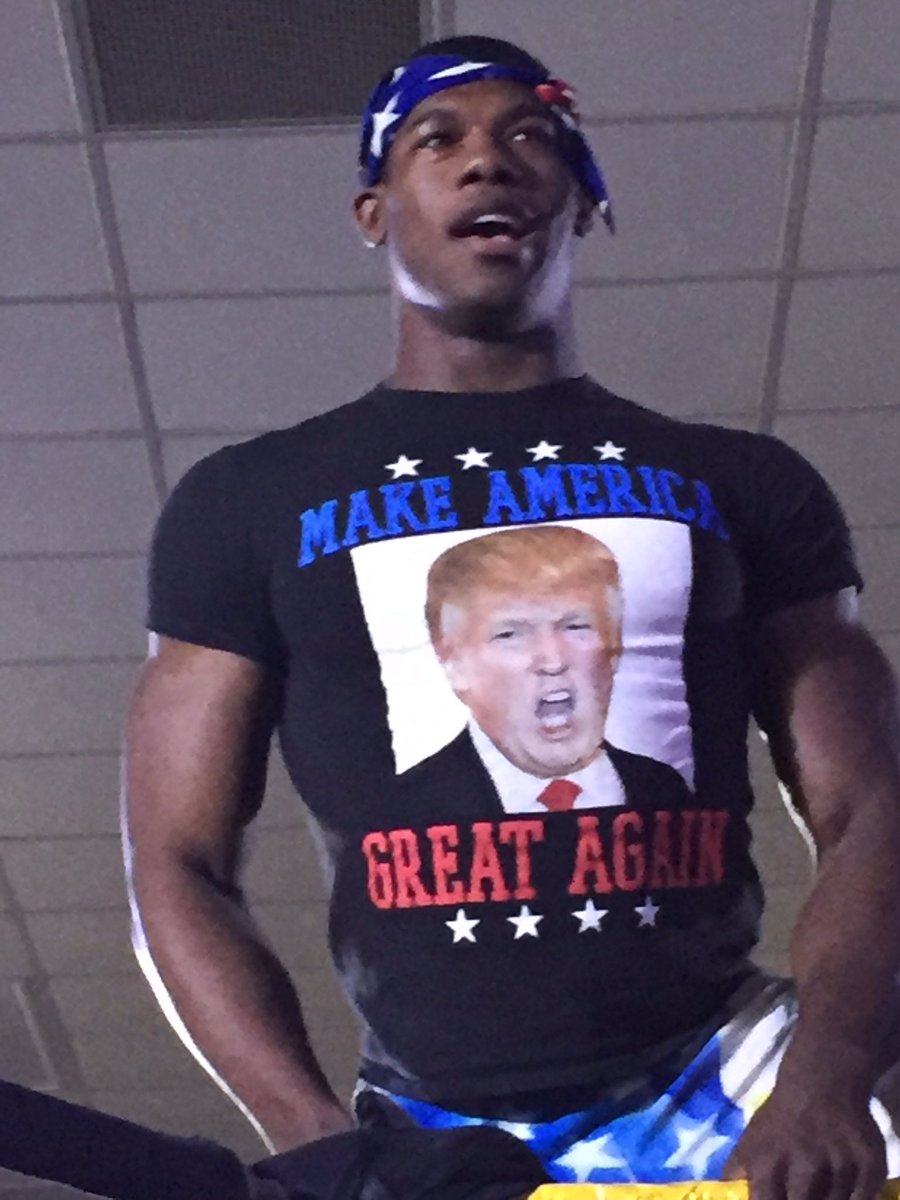 "[NXT's] Patrick Clark tried to imitate me in some gym in Florida, but really, who cares?," says Cage. "Doing this in Mexico is a whole different story."
Lucha Underground will return from its mid-season hiatus in Summer 2017.