Welcome to An Abridged Edition of
The Overcooked Raw Refresher
Featuring a Brief Preview of Tonight's Episode
As always, these topics come directly from the official preview at WWE.com:
Friends in treachery steal Universal Title victory
People saying that it was a work all along, take a look at Kevin Owens' face and tell me if it looks like he had any idea this was going to happen.
Chris Jericho obviously realized the error of his ways, and took Kevin Owens back.
True Love Conquers All.
Well, all except for two a-holes dressed in black who hate beautiful things like friendship.
And announce tables.
They also hate announce tables for some reason.
Oh, and by the way, can we just mention how in this picture it looks like they're rehearsing for the stage play version of Deliverance?:
Oh, shit.
I think I just triggered myself.
_________________________________
All hail The "Iron" Queen
I talked about it on last night's podcast (click here, I even cued it up for you and everything) but if you want to go the Sudden Death overtime route with your Iron Woman Match, you can't tie it up by having your baby face champ tap with one second left on the clock THAT SHE'S LOOKING RIGHT AT. Instead you have both competitors already tied, the heel gets the champ in the submission, and she holds on long enough that the time runs out. Then you can tell the story of how she's so damaged from the end of regulation, she can barely stand during overtime, and the heel beats her. But you keep your babyface protected because she showed she had heart. And also SHE DIDN'T TAP WITH ONE SECOND LEFT ON THE F*CKING CLOCK.
I still think the right woman won. She was just booked to win it the wrong way.
Oh yeah, tonight.
Uh, Bayley comes out and challenges her and Charlotte slaps her? That sound good?
Yeah, let's do that.
____________________________
Can Sheamus & Cesaro co-exist as Raw Tag Team Champions?
Spoiler Alert:
No. No they cannot.
FOR SOME F*CKING REASON, THE WWE THINKS THIS IS A COMPELLING STORYLINE.
Just be a tag team. You guys were friends for like three weeks!
Remember the bar brawl?
Cesaro threw a dude through a wall! It was a thing you had!
When will Sami Zayn be satisfied?
When he is dead.
Seriously. It's going to be on his tombstone.
_______________________________
Why did Neville attack Swann and Perkins?
Because the last time we saw him on Raw, this happened.
He hit his head on the ring apron, and as we all know, the apron is the hardest part of the ring, and the heel/face center of the brain got damaged.
Or, you know, he was tired of being booked to lose to Bo Dallas, and he just snapped.
Either way.
___________________________
Come back tonight for my Live Coverage of Raw
and join our Live Viewing Party!
Then stick around afterwards for the Fightful Podcast
with myself and Yukon Sean.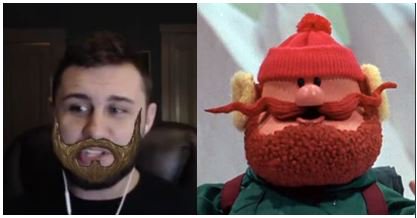 Until Then, I've Been Alex Pawlowski
and this was me when Neville turned heel.

You can follow me on Twitter @pawlowskithe4th