Welcome to the Live Raw Report! My name is Alex and I'll be your host through the evening's events.
What's on tap for tonight?
Well, for starters (literally, since this segment is going to kick off the show) Stephanie and Shane McMahon are going to reveal who they've chosen to be their General Managers for the respective brands.
There's been a lot of speculation that Daniel Bryan is going to be the GM of Smackdown Live, due to this little leak on WWE's own website:
So let's say it is true.
After all, some outlets are reporting that Bryan is backstage at Raw RIGHT THIS VERY SECOND, YOU GUYS.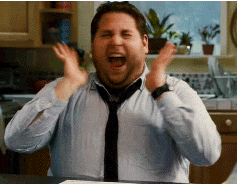 Sorry, I'll try to contain myself.
Who's going to be Stephanie's Raw GM?
I mean, it's going to be HHH, we all know it's going to be HHH, but let's say it's not (even though it totally is) who else could it be?
The possibilities are limitless HHH.
And in the ring, we have a one on one match for the WWE Championship!
Dean Ambrose defends his title, THE TITLE THAT HE STOLE, against Seth Rollins.
Plus Sasha Banks will reveal her Tag Team Partner for the match against Charlotte and Dana Brooke, this Sunday at Battleground.
Who will it be? Will it be Bayley?
Probably not, you guys. The WWE is really bad at giving us what we want.
Still, A WHOLE TON OF POSSIBILITIES ABOUND ON TONIGHT'S RAW.
Come back at 8/7c for the reveal of the new GMs and Dean vs Rollins for the WWE Title!
AND HERE WE GO, Y'ALL.
— Stephanie is out to start the show as the announce team go over all the rules of the draft.
Steph is about to launch into her "Welcome to Monday Night Raw" deal but gets interrupted by Shane. Crowd pops.
Steph says enjoy it while you can, since this is your last time on Raw.
Shane says Steph wishes she had been born with testicles. Steph says "lady balls" are bigger, and I guess I must have missed that day in Sex Ed.
The bickering continues, because they apparently have to fill time.
But the the news starts flying, fast and furious:
Steph says that they're going to be introducing a Cruiserweight Division, exclusively on Raw!!!
MICK FOLEY IS THE NEW GENERAL MANAGER OF RAW!!!
Mick gives a little speech about how excited he is for this new opportunity, about how the competition of the good old days was when Raw was the best, about how he helped put the final nail in the coffin of WCW, and he's going to make RAW the best brand again.
That's great and all, but Shane has something to say to that:
DANIEL BRYAN'S MUSIC HITS AND THE CROWD RIPS THE BUILDING APART.

DANIEL BRYAN IS THE NEW GENERAL MANAGER OF RAW!!!!!!!
"Jeez, did you guys miss me or something?"

YES!!!YES!!!YES!!!YES!!!YES!!!YES!!!YES!!!YES!!!YES!!!YES!!!YES!!!YES!!!YES!!!
Daniel says he's perfect for the job of Smackdown GM, since it's the underdog show, and he spent his career as the underdog.
Steph says that Bryan is a B+ General Manager for a B+ show.
Shane says that Steph is only relevant because she married HHH.
He asks Daniel Bryan if he thinks they can make Smackdown the better brand, and he responds by saying "Maybe."
JK, HE SAYS YES!!!!!!!
Back from commercial, and we're straight into intros for the first match of the night:
CHRIS JERICHO AND KEVIN OWENS VS CESARO AND SAMI ZAYN
Cesaro and Jericho start the action, Cesaro hits the Gutwrench Suplex but only gets a one count.
Sami gets tagged in and takes control, sending Jericho to the outside, but he gets distracted by KO, and gets clubbed in the back of the neck by Jericho. KO gets tagged in and starts beating on Zayn as we head to the break.
Back from the break and JericKO is firmly in control, with KO cheapshotting Zayn and posing for the camera. But when Zayn is on the outside, KO and Jericho both go after him and get laid out, allowing Sami to get into the ring and make the tag to Cesaro. Cesaro throws an impromptu Uppercut Party, cover Jericho who kicks out. A springboard uppercut also nets a nearfall. Owens and Zayn both get the tag at the same time and do their "trading punches thing" but Owens gets the upper hand, he goes for a Pop-Up Powerbomb but Sami counters with a drop kick. Sam goes for the Helluva kick but Jericho cuts him off. Cesaro nails Jericho with a flying crossbody, does the big swing, but KO breaks it up. Cesaro is able to make the tag to Zayn, who hits KO with a Tornado DDT. Jericho is still the legal man, however, and attempts a school boy on Sami, but Sami reverses it into a pinning predicament of his own, and gets the 1-2-3.
WINNERS: ZAYN AND CESARO
--Daniel Bryan is walking through the backstage area, being accosted by Golden Truth, Titus O'Neil in a suit, and Jack Swagger in a baby blue polo and horn rimmed glasses. (I legit didn't recognize him.) I guess they want Daniel to draft them to Smackdown.
Steph stops Bryan to make fun of him, and Bryan says, "Glad you were spending all your time coming up with new insults for me while you were ruining Monday Night Raw."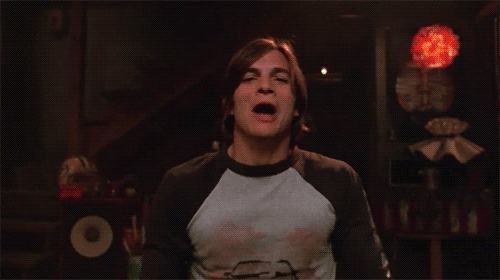 ALBERTO DEL RIO VS DARREN YOUN w/ BOB BACKLUND
The Miz and Maryse are on commentary, as Del Rio wipes the floor with Young for most of the match. He does mount a little comeback, hitting an overhead belly to belly off the irish whip, but then Miz gets up on the apron to distract him. Del Rio rolls up DY, but now the ref is distracted by the Miz, and doesn't see the pinfall to count it. Del Rio gets up to tell the ref to do his damn job, and Young rolls him up with the bridging pin for the 1-2-3. (The ref sees it this time.)
WINNER: DARREN YOUNG BY PINFALL
--John Cena is out to plug the Draft, SmackDown Live, and Battleground (on the WWE Network)
He says "The Club can't see me, cuz I got the Certified G's"
Enzo and Cass come out doing their shtick and I should have saved that Kelso gif for right now, cuz Enzo is spitting hot FIRE.
How hot?
This hot.
"Without Ugly in the world, there can be no Beauty, so Luke Gallows thank you for your sacrifice."
"AJ Styles, you got a haircut like a soccer mom."
"Karl Anderson, you're like Times New Roman font. Generic as hell."
THERE'S WAY MORE, TOO, AND IT'S ALL FIRE. ALL OF IT.
Cena says that Enzo's stuff is all punchlines, and Cass says yeah, that's kind of his thing.
The Club comes out and says that they have the advantage because they've known each other for longer than a couple weeks.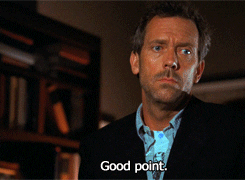 And not only do they get to #BeatUpJohnCena tonight, but they also get to #BeatUpEnzoAmore and #BeatUpCass and #BeatUpThe NewDay.
And out comes the New Day.
They make fun of Cena for not getting the "How you doin'" call and response thing, and Xavier Woods says since he's a Level 21 PokemonGo trainer, he'll name all of the Pokemon he's caught, and the crowd will respond with "How you doin." This is gonna take a while.
And out comes the Wyatt family.
And we go to break.
12 MAN TAG MATCH: CENA, ENZO & CASS AND THE NEW DAY VS THE CLUB AND THE WYATTS
We start with Cena and Anderson, but Erick Rowan tags himself in, but Luke Gallows tags himself in, and this is gonna be a long night.
Cena tags in Big E, and Braun Strowman tags himself in. He knocks Big E to the ground with a shoulder tackle, and as E reaches to tag in Cass, ENZO TAGS HIMSELF IN TO FACE BRAUN STROWMAN.
This is actually a pretty cool moment, but it's ruined when a terrible camera angle fails to show a clean view of him rushing Strowman and bouncing off like he's made of rubber.
CASS TAGS HIMSELF IN AND IT. IS ON.
There's a lot of eye to eye stare down stuff, until Strowman throws a cheap shot at Cena standing on the apron, and the benches clear. It's a donnybrook, a brou-ha-ha in the middle of the ring, EVERYBODY is in there and it looks like a Battle Royal. Fittingly, everyone goes to the outside, leaving us with just Cass and Strowman in the ring. BIG BOOT from Cass, but Braun doesn't go down, followed by a blind tag to Kofi who jumps off the top rope to get caught by Strowman.
Oklahoma Slam to Kofi as we go to break.
Back from the break and Wyatt is working on Kofi, but Kofi lands a kick and makes the tag to Cena. Cena works over Wyatt, is about to do the 5-Knuckle Shuffle fist drop thing, but when Wyatt bridges up into his spider thing, Cena is so shocked by seeing this thing that he's seen no fewer than 500 hundred times, he falls over.
From then on, it's all the bad guys taking turns #BeatingUpJohnCena, until Gallows misses a splash and we head to another break.
Back from commercial and Wyatt has Cena in a sleeper hold. He runs the ropes and goes for his running Senton, but misses, allowing Cena to get the hot tag to Cass.
Cass cleans up everybody, including the Empire Elbow and a BIG BOOT to Styles, but then EVERYBODY GETS INVOLVED. It's impossible to describe. Finally the Wyatts and the New Day brawl to the back.
Enzo and Styles are going at it, Styles is about to deliver the Styles Clash to Enzo, Cena is just standing there watching this happen, and Enzo reverses out of it, goes for a clothesline to Styles, Styles ducks, and Cena gets hit in the face.
Styles Clash to Enzo. 1-2-3.
Byron Saxton says that Enzo & Cass and Cena can't afford these kinds of mistakes on Sunday at Battleground and I can't believe I'm saying this, but I agree with Byron Saxton.
WINNER: THE CLUB AND THE WYATTS VIA PINFALL.
--Back from the break and Seth is doing a performance piece.
He's doing a monologue, alone in the Providence arena, and it's pretty awesome.
It's the story of his time on the main roster, from being The Architect in The Shield to turning on Roman & Dean and joining The Authority, to cashing in his MITB contract at Wrestlemania to become WWE Champion, to blowing out his knee and his hard road back from injury. He says he'll prove at Battleground that he's always been The Man.
--In the Backstage area, Mick Foley's talking with Breezango (WHO HAVE NEW MATCHING RED TIGER PRINT GEAR BE STILL MY BEATING HEART) and he says he can't dance with them because his hips don't work like that any more.
Shane interrupts and warns Mick that Steph isn't to be trusted, but Mick says he came into this thing with his eyes wide open.
BARON CORBIN VS SIN CARA
Oh, goodie, a Superstars match on Raw.
Corbin counters a springboard crossbody by HEAD BUTTING Sin Care out of the air, then nails him with the End of Days.
WINNER: BARON CORBIN
Corbin continues the beatdown on Sin Cara after the bell, and Kalisto comes out to make the save.
I guess just because they're breaking up as a tag team doesn't mean they're not still friends.
But that doesn't matter, since Baron Corbin just beats down Kalisto, too.
Really enjoy them making Corbin look strong and I hope he's drafted to Raw so he can just keep beating up Cruiserweights.
CHARLOTTE & DANA BROOKE VS SASHA BANKS & BECKY LYNCH
I would just like to point out that Becky has new ring gear featuring a black leather bustier and a black & white color scheme.
She looks like a steampunk Dominatrix French Maid and I wholeheartedly approve.
Dana starts out against Sasha, and takes her customary elbow to the mush to start the match.
Dana gets worked over by both women until Natalya comes out and attacks Becky.
This opens the door for Charlotte to attack Sasha and the heels stand tall at the end of the match.
WINNERS: SASHA AND BECKY BY DQ
--A taped promo featuring Dean on the old Shield style camcorder. He says he's going to retain tonight, and again at Battleground. It would be weird if he said anything else, I guess.
RUSEV and SHEAMUS vs ZIGGLER and ZACK RYDER
aka ZigZack aka Ryder & The Ziggz
Also, so glad they broke up the League of Nations so the members would stop tagging together.
Sheamus starts off vs Ryder. Ryder always looks a little orange, but against Sheamus he looks like Garfield the Cat wearing a damn traffic cone. Ryder takes control early, but he gets distracted by Rusev and gets nailed in the kidneys by Rusev.
Sheamus is in control until Ryder counters a verticla suplex into a neckbreaker. Both men are down, and Rusev is on the apron, screaming "TAG ME! TAG ME!! TAG ME!!!!!!"
God bless you, Rusev.
Eventually both Rusev and Ziggler get hot tags at the same time, and though Ziggler hits a Fame-asser, it's not enough, and Rusev locks in the Accolade.
WINNER: RUSEV & SHEAMUS via SUBMISSION
--The Ascension are backstage, extolling the virutes of The Wasteland to Mick Foley.
Apparently, they have TREES! (also, this is the most compelling The Ascension have ever been)
Daniel Bryan interrupts and he and Mick Foley confirm themselves as babyfaces who respect each other but who are going to compete as hard for ratings and social media superiority as they once did in the ring.
SO GLAD THE RAW GM ISN'T HHH YOU GUYS.
DEAN AMBROSE (c) vs SETH ROLLINS FOR THE WWE TITLE
Both Commissioners and their GMs are ringside for this match, lending it a true "Big Fight" feel.
The action is sporadic at first, with both men feeling each other out. Ambrose keeping getting a small advantage and Rollins keeps heading to the outside to regroup. Finally, Ambrose has had enough of that and follows him out, nailing a Russian Leg Sweep to the barricade, a rebound clothesline and one of his diving armpit to the face diving elbows from the apron to the floor.
We go to commercial with the champ in control.
Back from the break, and Rollins has taken over, but this is a very even match, all the way up to a double running crossbody, which leaves both men down. There's a series of rollup counters and nearfalls, and a Pedigree reversed into a backbody drop.
Rollins is sent to the outside and Ambrose hits the suicide dive. They trade blows on the outside until Rollins ducks a clothesline and sends Ambrose into the barricade, then powerbombs him into the barricade, and rolls him into the ring for a very Guerrero-esque Frog Splash, but he only gets a nearfall as we head to the break.
Back from commercial and I can feel it, we're close to the finish, folks.
Ambrose counters a buckle bomb attempt with a hurricanrana, goes for Dirty Deeds, but it's reversed, Rollins hits a springboard knee, goes for another Frog Splash but he misses. Back and forth until Rollins hits a Buckle Bomb, which Dean bounces out of STRAIGHT INTO DIRTY DEEDS. Rollins gets a foot on the ropes to avoid the pinfall, puts Seth on the Spanish Announce Table, and is about to drop the elbow on him, but Rollins rolls off the table. The two men trade blows on the apron until Rollins is clotheslined into the ring, and Ambrose heads up top. He jumps off the turnbuckle right into a kick to the gut, and a PEDIGREE!
1...2...NO!
AMBROSE KICKS OUT!
Rollins goes for another Pedigree but it's reversed into a jacknife pinning attempt, Rollins kicks out, Ambrose goes up top, Rollins climbs up for the superplex attempt, and Ambrose pushes him off RIGHT INTO THE REFEREE!
REF BUMP ALERT! UNCERTAIN FINISH ASSURED! REPEAT, WE HAVE A REF BUMP ALERT!
Seth climbs right back up, hits the Superplex and Ambrose hooks Rollins' legs.
The Ref counts the 1-2-3 but BOTH MEN'S SHOULDERS ARE DOWN!
DOUBLE PIN FALL.
Nobody knows what's going on, including the Ref apparently, and Lillian Garcia never announces a winner.
So Steph takes the mic from her and announces it herself.
YOUR WINNER AND NEEEEEEEWWWWWW
WWE CHAMPION, SETH ROLLINS!
Gee, I wonder if that's going to be contested tomorrow night on Smackdown Live.
Oh, wait, I'm getting a report through my non-existent earpiece: Apparently, on the WWE Network they've announced that because both men's shoulders were down the match has ended IN A DRAW!
Which means ...
STILL YOUR WWE CHAMPION, DEAN AMBROSE!
And I'm sure Stephanie McMahon and Seth Rollins will accept that decision with dignity and grace.
TUNE IN TOMORROW NIGHT TO FIND OUT!
The Draft is tomorrow, folks. Keep it locked on Fightful.com for all your Draft news and analysis.
I've been Alex Pawlowski and you can follow me on Twitter

@pawlowskithe4th