Welcome to the Live Coverage for
MONDAY NIGHT RAW
Sound off in the comments below and
Join our Live Viewing Party!
Tonight, we sort through the aftermath of Hell in a Cell.
Charlotte is crowned Queen once again,
Brian Kendrick hits 'reset'
(I hate myself)
Roman Reigns is still a dick,
and Goldberg shows up, probably wearing a costume or something,
because it's the WWE HALLOWEEN SPOOKTACULAR!!!
And that means we're definitely going to get at least three matches
that look something like this:
Or this:
Horrifying.
HERE WE GO
________________________________
We kick things off with Bill Goldberg coming to the ring.
He's wearing a different zip-up jacket tonight. This one has a hood.
They're hiding his current physique from us, and it makes me frightened.
HE IS SWEATING SOOOOOOO MUCH.
Psst ... Hey Bill, if you're a little warm, how about taking that jacket off?
The "Goldberg" are pretty deafening here, wherever here is, since it's not Minneapolis.
Goldberg barely gets out a greeting to the crowd before Heyman interrupts him.
He says that Brock's pissed about the Goldberg chants, and so is he.
Heyman says that Goldberg can't think that he poses a physical threat to him, so he feels comfortable getting in the ring.
But he says he didn't come without backup.
He says that not only is his client a beast, but he's an impatient beast.
He calls for Brock's music.
It plays, but Brock doesn't enter.
Paul Heyman says "Gotcha!"
He talks shit about Goldberg's kid and says that Brock's going to beat him at Survivor Series, and Goldberg starts physically threatening Heyman.
Rusev's music hits, because Vince has decided that Rusev is no longer of use to him and he's going to bury Rusev so deep that sunlight will never touch him again.
Rusev comes down to the ring and says that he doesn't thing Goldberg has what it takes any more, and that he thinks Goldberg is afraid of him.
He punches Goldberg.
Goldberg no sells it, because of course he does.
Rusev throws another punch, but Goldberg blocks it.
He tries doing his high knees to the gut, but he falls over.
He tries the knee thing again, successful this time, and gets Rusev up for the Jackhammer.
Then he hits a Spear on Paul Heyman.
______________________________________________
______________________________________________
ENZO AMORE vs LUKE GALLOWS
in a "Trick or Street Fight"
There are pumpkins all over the ring.
It's going to be one of those.
Enzo and Cass are dressed up as Buzz and Woody.
They do some legitimately entertaining Halloween-related schtick.
The match starts with Enzo beating on Gallows with a plastic skeleton and forcing him to bob for apples.
It's going to be one of those.
COMMERCIAL.
Back from the break and we have no idea how this happened, but Gallows is in control now.
He reaches into a carved pumpkin, pulls the guts out and rubs them in Enzo's face.
He beats on him with a Candy-Corn-Colored Kendo Stick.
Enzo dodges another swing, dropkicks Gallows' knee, hits a Bulldog, is about to hit Gallows with a pie, when Anderson gets his attention standing on the apron, so he hits him with the pie instead.
Then Big Cass big boots him off the apron through a table that is covered with candy.
Enzo kicks Gallows right in the um, pumpkins, Cass puts a pumpkin on his head, and Enzo hits a DDG from the second rope.
1-2-3.
WINNER: Enzo
This was actually pretty entertaining.
I can't believe I'm saying that.
________________________________________________
Apparently Paul Heyman is being taken to the hospital in an ambulance, because when you Spear an overweight man in his fifites, bad stuff can happen.
This is obviously a storyline point, but still, maybe don't make Heyman take one of those again, cool?
And now, a spooky gif.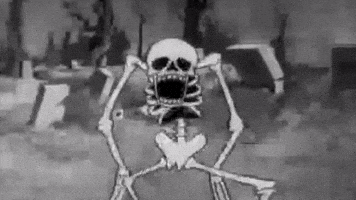 _________________________________________________
BRIAN KENDRICK VS TJ PERKINS
CRUISERWEIGHT CHAMPIONSHIP
TJP comes out first to ZERO response.
Yikes.
Kendrick comes out, does a "Nice Guys finish last" promo.
The match starts and TJP immediately goes on the attack, hitting his GTS-style Devastation Kick.
Two Count.
Kendrick goes fetal under the turnbuckle and they're separated as we go to COMMERCIAL.
Back from the break, TJP hits a dropkick, then a sit-out Wheelbarrow Facebuster.
Gutbuster, two count, Kneebar, ropebreak.
Kendrick crotches Perkins, but TJP kicks him away.
He does his Hurricanrana over the ropes thing, where he pulls Kendrick out of the ring with him, and his neck lands on the apron as he falls.
THAT'S ...
THAT'S THE HARDEST PART OF THE RING!
But seriously, the slow-motion replay looks HORRIBLE.
TJP is lucky to be ALIVE.
He gets back in the ring first, and Kendrick doesn't. On purpose.
He gets counted out, but he retains the title.
WINNER: TJP by Countout
STILL CHAMP: Brian Kendrick
After the match, TJP attacks Kendrick, putting him in the Kneebar for a while.
________________________________________
FOLEY AND STROWMAN BACKSTAGE
Strowman wants better competition, and since we didn't get a PPV match with him and Sami Zayn, we'll never get to see how he could do against a real wrestler.
He wants to be part of Team Raw.
Foley says that there's going to be a Battle Royal later tonight, and the winner will be part of Team Raw.
If Strowman doesn't win that, I quit.
YOU HEAR ME, SEAN ROSS SAPP?
_________________________________________
FOLEY ADDRESSING THE "CONTROVERSY" SURROUNDING THE UNIVERSAL TITLE
Foley says there's Controversy surrounding the Universal Title Match last night.
He says that the ending left a bad taste in his mouth.
KO's music hits and he and Jericho come out.
KO and Jericho say that Mick is angry because KO won.
Foley is pissed because KO could have won on his own, but he cheated anyway.
He says that Steph wanted to suspend Jericho for interfering in the cell, but he convinced that anyone devious enough to "ruin the integrity of the cell" should be on Team Raw.
But he also says he needs someone he can trust and that someone, wait for it, I'm going to be so happy you guys, that someone,
...
...
Is Roman Reigns.
Hooray.
Reigns comes down to the ring.
He says "You boys don't look happy to see me."
Jericho shakes his head no.
Roman says "Thanks for the vote of confidence" to Mick and is greeting by a pretty loud "Roman Sucks" chant.
There's a lot of terrible banter, even Jericho can't save this bullshit.
I'm not going to type it out, because Roman makes my head hurt.
Jericho challenges Roman to a US Title match tonight.
Mick makes it official.
__________________________________
Spooky GIF Time.
______________________________________
______________________________________
Battle Royal for a Spot on Team Raw
Braun Strowman eliminates R-Truth.
Braun eliminates Bo Dallas.
Everyone gangs up on Braun, Cesaro hitting uppercuts, Sami Zayn hitting a Helluva Kick, Sheamus hits a Brogue Kick and Braun topples through the middle ropes, so he's not eliminated.
COMMERCIAL.
Cesaro eliminates Jinder Mahal.
Sheamus eliminates Darren Young.
Braun eliminates Curtis Axel.
Sami eliminates Titus O'Neil.
Braun eliminates Goldust.
Cesaro elminates Sheamus.
Braun eliminates Cesaro.
Braun eliminates Neville.
Braun vs Sami for a while. There's a struggle at the ropes where it looks like Sami might get Braun over.
But NOPE.
WINNER: Braun Strowman
_________________________
The New Day are Dressed as Kama from Nation of Domination, Papa Shango and The Godfather.
So they're all dressed as the same guy.
They're the Team Captains for Survivor Series Tag Match.
They talk about different tag teams.
That's the whole segment.
__________________________
Rich Swann & Lince Dorado & Cedric Alexander
vs
Tony Nese, Grew Gulak & Ariya Daivari
The first part of this match is anchored by Alexander getting the better of Gulak, and Nese getting the better of Alexander, thanks to Daivari distraction.
Alexander should not be the one selling in these matches.
Let Swann or Dorado do it, give Alexander the hot tag.
In this case, it's Rich Swann who gets the hot tag, hits his double foot curb stomp, then his jumping Frankensteiner, then his rolling thunder Frog Splash.
The pinfall is broken up, and everything breaks down.
Lince Dorado hits an Asai Moonsault at the same time Cedric hits a Tope Con Hilo, then Swann hits his roundhouse heel kick to Nese's temple.
1-2-3.
WINNERS: The Good Guys
Fun match.
___________________________
___________________________
QUEEN CHARLOTTE ADDRESSES HER SUBJECTS
She talks about how she made history.
She says she's captain of the women's Survivor Series team, she knows that Nikki Bella is captiaining Team Smackdown, and she warns her that she has no problem ending Nikki's career if she gets in her way.
She invites Bayley out, since she's on Team Raw too.
Bayley is actually pretty respectful, but not enough for Charlotte.
Charlotte says Bayley has a match against their Survivor Series Teammate next.
Bayley thinks it's Dana Brooke, and she mocks Dana.
Charlotte says it's not Dana.
NIA JAX'S MUSIC HITS.
______________________________________
NIA JAX vs BAYLEY
Cool to see them wrestling on the main roster.
Bayley keeps dodging Nia's charges until Nia catches her and hits a Shoulderbreaker.
She then throws her across the ring, smashes her in the turnbuckle.
Bayley tries to comeback, it's thwarted.
Nia Jax picks her up in a bearhug, it's reversed into Guillotine Choke, reversed into a Vertical Suplex, but Bayley lands on her feet.
Bayley mounts a comeback with a lot of dropkicks but Nia demolishes her with a shoulderblock.
She's about to drop the leg on Bayley from the second rope, when Bayley gets up for super Bayley to Belly position, Nia headbutts her and dumps her over the ropes to the floor.
Nia follows, smashes her into the barricade.
Back in the ring, hits a Samoan Drop.
1-2-3.
WINNER: Nia Jax
Her unbeaten streak on the Main Roster continues.
____________________________________________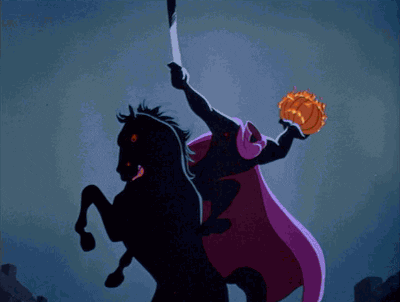 _________________________________________
CESARO & SHEAMUS vs SHINING STARS
Sheamus hits the Rolling Senton to Primo, Cesaro comes in immediately hits the Double Stomp.
This better be a quick match.
Cesaro ends up getting worked over for a while, taking way too much damage.
THIS MATCH IS ALREADY TWICE AS LONG AS IT HAD ANY RIGHT TO BE.
Sheamus gets the hot tag.
10 Beats of the Blah-Blah.
Epico gets put in the Cloverleaf.
Cesaro cuts off Primo trying to help with a huge uppercut.
Epico taps.
WINNERS: Shea-Saro.
_____________________________________________
Golden Truth visit a Haunted House because God hates me.
_____________________________________________
____________________________________________
BACKSTAGE WITH JERI-KO
It's fun to think of Jericho having the US TItle alongside KO with the Twizzler Title.
It's fun for them to think it, too, apparently.
_____________________________________________
ROMAN REIGNS vs CHRIS JERICHO
Back and forth action, Jericho hitting a flying cross body off the top rope for two, Roman no-selling it.
Your typical Reigns match.
The action spills to the outside, Roman rolls Y2J back inside, as Jericho distracts the ref, Owens shoves Roman into the Ringpost.
COMMERCIAL.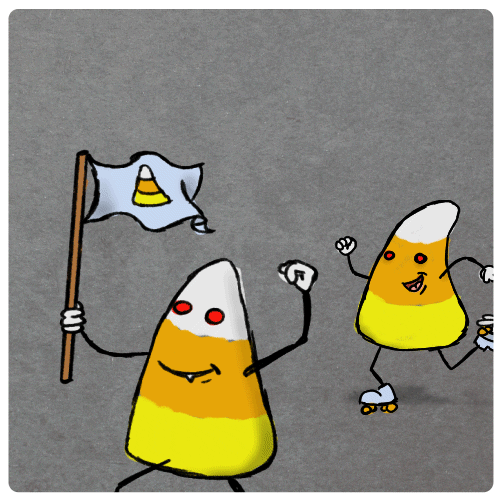 Back from the break and Jericho is firmly in the driver's seat.
So here's what's going to happen from here on out.
Reigns is going to take a lot more damage, he'll power out of something, he'll Superman Punch Owens as he tries to get involved, he'll Spear Jericho, he'll win.
Owens and Jericho will try to beat him down after the match and Seth Rollins will come out to save him, they'll shake hands because they have the memories of goldfish.
Currently we're int the Roman takes damage, Roman comes back phase of the match.
Roman hits a driveby dropkick, then a Samoan Drop, two count.
Roman goes for the Superman Punch, Jericho ducks it, goes for the Walls of Jericho, Reigns powers out of it, like I said he would.
And then later HE DOES IT AGAIN.
He hits a sit-out powerbomb on Jericho, Two Count.
He punches Owens on the apron, then hits one on Jericho, and then Spears him.
Owens breaks up the pin.
WINNER: Roman Reigns via DQ
The beatdown happens as I said it would.
And Rollins music hits, as I said it would.
He comes out, attacks Jeri-KO, goes for a Pedigree on Jericho, but Owens pulls Jericho out of the ring before he can land it.
Jeri-KO walks up the ramp, leaving Rollins and Reigns in the ring together.
They look at each other from across the ring, no handshake.
Okay, so I was wrong about one thing.