Welcome to the weekly M.E.S.S. Round-Up.
I watch Main Event & Superstars so you don't have to.
These are the C Shows of the WWE,
but that doesn't mean I can't try to polish these turds into some A+ level jokes.
It doesn't always work out.
Previously on The MESS:
A.Alpha fought Breezango in the best tag match in the history of Main Event or Superstars.
A PPV quality match to be sure.
Seriously, go watch it.
_______________________________________________________
This Week on Superstars:
Neville vs Curtis Axel
Titus O'Neil vs Jack Swagger
Let's get this over with.
 
This again.
Hey! It's the 29th match between Neville and Curtis Axel since last week! One more and we get a free sub sandwich!
I'll give you three guesses for how this match ended.
Wow, you got it on the first try! Congratulations! You must be psychic!
Either that or you've seen a Neville match before.
WINNER: Adrian Neville with the Red Arrow.

It hurts to see Tag Teams fall apart like this.
Seriously, look how happy they were together back in July.
Doing the We The People thing together and everything.
Ebony and Ivory, man. Ebony and Ivory.
Of course, since they last tagged together, Titus turned heel, which has to make Swagger question everything about their relationship.
"What happened to change him?"
"Was he always a heel and I never noticed?"
"Oh my god, does the fact that I never noticed mean that I'm a heel?"
"WHO AM I?"
 
Here is the finish: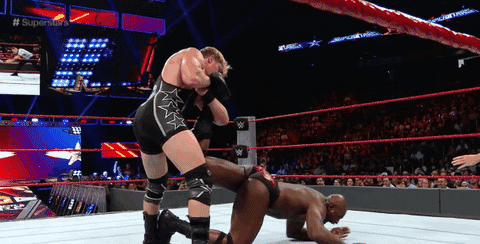 WINNER: Titus O'Neil with the Clash of the Titus.
I mean, if these two can't make it together, then what hope is there for the rest of us?
_____________________________________________________________________________
This Week on Main Event:
Dolph Ziggler vs Aiden English
         (because Smackdown's roster of singles competitors isn't super-thin or anything)
Jack Swagger vs Jinder Mahal
       (because the "best of seven" thing is getting out of hand)
Consummate Showmen.
When this was taped, Ziggler was five days away from challenging for The Miz's Intercontinental Championship.  
Gotta make him look strong.
By having him get beat up for 6 minutes by one half of a tag team that you've been actively burying for two months.
I mean, he wins the match, but only by pulling it out of his butt.
There's one great sequence near the end of the match that shows how much potential the Vaudevillains could have if they'd only stop booking them as jobbers.
First, English counters an attempted Fame-Asser with a huge spinning sitout powerbomb.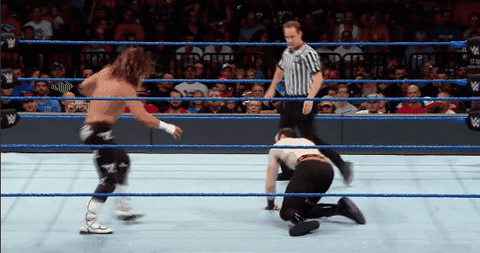 He only gets a two count though, and that's where the magic happens.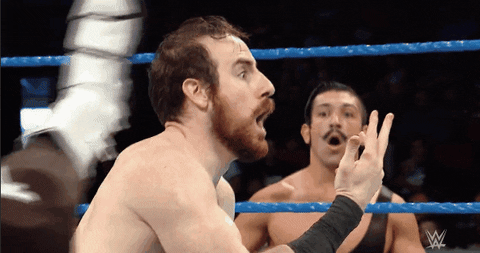 There are not enough heart emojis in the world to describe how much I love that.
Of course, these are the Vaudevillains, so it's only a matter of time before Aiden English lays down and takes the pin.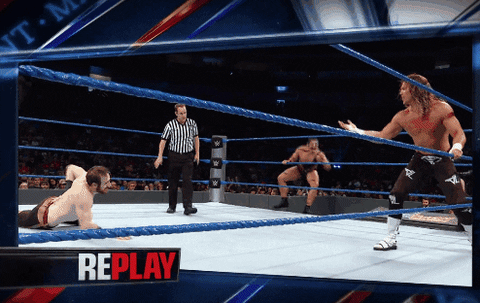 WINNER: Ziggler with the Zuperkick.
This again again again again again.
Remember my joke about how Smackdown doesn't have enough singles competitors?
Yeah. That.
They have to bring in dudes from Superstars to work Main Event.
Swagger and Mahal keep wrestling, because I guess they're perfectionists and they're trying to get it right?
Which means they'll be wrestling each other UNTIL THE END OF TIME.
This match lasts about two minutes.
Here's how it ends.
WINNER: Jack Swagger with the Patriot Lock.
So after six weeks after the draft, the only guy I get to watch have a match twice a week is Jack Swagger.
Am I being punished?
Until Next Time, I've been Alex Pawlowski
and this is me watching Swagger vs Mahal
for the 85th time.