Welcome to another edition of
OFF-TRACK with A-TRAIN
where I report on the craziest shit you ever heard
and blow your GOTdamn MIND
in this episode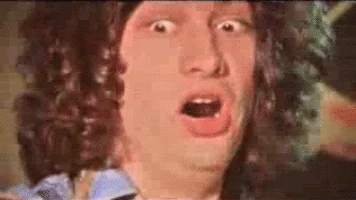 ---
Picture Shinsuke Nakamura's entrance.
Are you picturing it?
Now take away the violin players.
ALL OF THEM.
Now ... 
Take away the violins.
Like, they're not part of the music anymore. Get rid of them.
Are you still able to picture it?
It's difficult, right? Like 90% of what we associate with Nak's entrance is violins.
So how about you just picture his entrance with no music.
Now I want you to add some different music.
THIS MUSIC:
Mind blown yet?
Yes, according to the Wrestling Observer Newsletter, Shinsuke Nakamura was originally offered "Glorious Domination" as his theme song, but he turned it down, instead opting to be more hands on in creating the theme we know and love and sing along with today, "Rising Sun."
We already knew that Roode wasn't the original choice for the Gloriousness of his theme, and we also already knew that Shinsuke Nakamura said 'no thanks' to the first theme he was presented with, but until now we had no idea how inextricably linked they were.
Shinsuke came into NXT months before Roode, was offered "Glorious Domination," turned it down. Later, Triple H played it for Bobby Roode: "The 'Glorious Domination' song was created for someone else and it just happened to be there, not being used," Roode said, back in October. Roode liked it, Triple H loved it, and the rest is history. Shinsuke got to have his awesome violins, Roode got to be Glorious, and we all come out of this thing smelling like a rose.
Now all we need is to have these two rivals bury the hatchet and form a tag team so they can both enter together to this:
or THIS:
(yes, I know the beginning of this one sucks)
(but the MIDDLE, y'all)
(it's the best middle since OREOS)
Seriously. I want that shit played at my daughter's wedding.