Welcome to the weekly Superstars Round-Up where I watch Superstars so you won't have to.
Bo Dallas did a solo Bo-Train in a pitiful cry for help
The Dudley Boyz lost to Swagger and Titus, who the commentators assured us
were definitely forming a permanent tag team (More on this later)
Tyler Breeze is now up 2-0 in the Best of 17 Series he's going going on with Jey Uso
The Hype Bros Maintain A State of Constant Elevated Readiness, and The Ascension does not
This Week on Superstars:
Neville vs Curtis Axel
The Dudley Boyz vs Jack Swagger & Sin Cara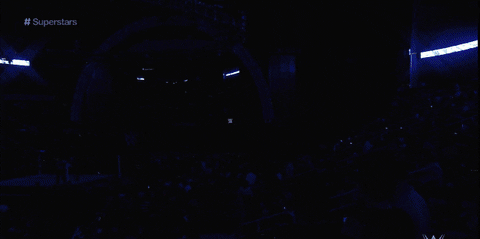 Neville must really hate Finn Balor right about now.
Neville was the NXT Champion for 287 days. Followed by Sami Zayn, then Kevin Owens, then Finn Balor.
Look at the guys who followed him in the lineage of NXT champions.  Kevin Owens is a former 2-time Intercontinental Champion, putting on MOTY candidates with Sami Zayn.
Finn Balor held the title for 292 days, besting Neville record for longest reign by five days. He was the 5th pick in the recent WWE Draft, and on his first night on the main roster, he beat Owens, Cesaro and Rusev in one of the best Fatal 4 Ways that I've ever seen, then was booked to go over Roman Reigns, a 3 time WWE Champion who until recently was the undisputed top guy in the entire company. Finn Balor is going to break out The Demon for the first time in what might be the Main Event of the 2nd Biggest Show of The Year, fighting Seth Rollins to be come the first ever WWE Universal Champion. He is being positioned as the next big thing in the WWE. Don't be surprised if they have him go over Rollins just for the "New Era" cred. Finn Balor might very well be the WWE Universal Champion less than a month after his debut.
Meanwhile, almost a year and a half into his main roster career, Neville is wrestling a guy working a Mr. Irrelevant gimmick. On Superstars.
Where was Neville's push?  Where were his US and Intercontinental Title shots?  Kalisto got to be US Champ?  KALISTO? Neville lost in the final round of the meaningless King of the Ring tournament. That was as close to "gold" as he ever got—if you can call that hokey crown and scepter "gold."
I know, I know. Neville broke his leg in two places, two weeks before Wrestlemania, and he probably would have been in that giant IC Title ladder match. Probably wasn't going to win it, though.  And he was fully healthy for a full year before he got hurt.  You could have done something—anything—with him, at any point, during that time. But you didn't. And now he's right back to where he started.
And I don't just use that as a turn of phrase.  Neville made his debut the Raw after Wrestlemania 31. Guess who he faced.
This is Neville's second match back from injury. Both of them have also been against Curtis Axel. Mr. Irrelevant. In a way, Neville is not just battling Mr. Irrelevant. He's battling his own Irrelevance.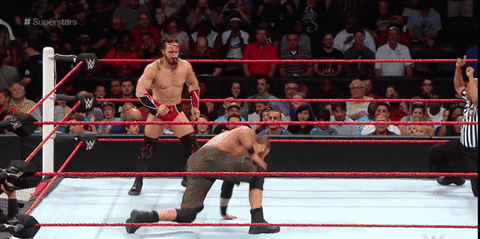 Mr. Irrelevant is going to be a lot easier to defeat. You can Moonsault onto Mr. Irrelevant.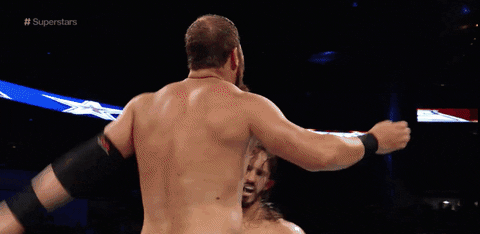 You can also kick him a lot. He won't even get out of the way.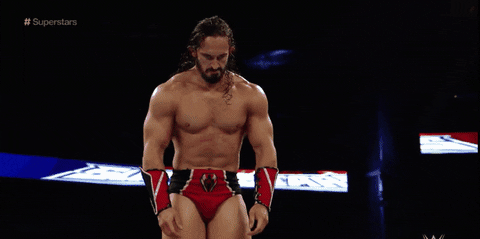 You can also do your super-awesome, excessively flippy special finisher to Mr. Irrelevant, and then pin him fairly easily.
WINNER: Neville by Pinfall.
Neville's Own Irrelevance is going to be a lot harder to defeat, mostly because it's an intangible idea that you can't kick or land on from great heights.  But also because Neville's Own Irrelevance is controlled by this man.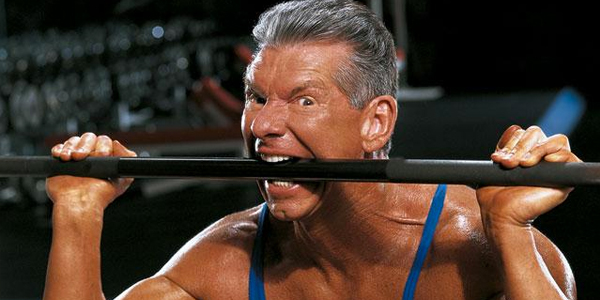 And that man might be clinically insane. He changes his mind as the breeze shifts. Today he might believe that Neville is a future Cruiserweight Champion, nothing more. Tomorrow, he could push The Man That Gravity Forgot all the way to the moon.
Catering to the whims of a mercurial 70 year old man who holds your career in the palm of his hand. It's enough to turn your life upside down.
I'm sorry.
(No I'm not. Puns are awesome.)
Jack Swagger has a Tag Partner Promiscuity Problem.
Two weeks ago on Main Event, Jack Swagger teamed with Mark Henry to defeat Breezango.
The announce team said this would be a permanent thing.
Last week on Superstars, Swagger teamed with Titus O'Neill to defeat the Dudley Boyz.
The announce team, again, said this would be a permanent thing.
This week on Superstars, Swagger, serial fondler of his own bosom in public—
--has a new tag partner.  Sin Cara. At least this week the commentary team knows what's up. They make no mention of this being a permanent team. They know Swagger can't stay true to a tag partner for more than a few days.  Commitment-phobic much?
Who hurt you, Jack?  Who hurt you?
Oh my god, you guys, I just figured it out. When Jack Swagger does his "We the people" shtick, he's not pledging allegiance, he shielding his broken heart...
If only someone could teach him how to love again ...
Will that someone be Sin Cara?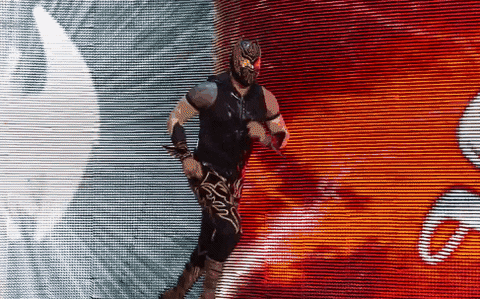 Spoiler alert: Probably not.  Also, someone should tell Sin Cara he's wearing New Orleans Saints colors in Atlanta. People have been shot for less in the South.  
Just sayin'.
Swagger and One Fight Stand du jour Sin Cara are facing the Dudleyz, who are about as monogamous as you can get.  Oh they may have broken up for a while, once or twice, but they always find their way back to each other.
It's touching, really.
The Dudleyz work over Swagger for most of the match, taunting him by putting their hands over their hearts and shouting "WE! THE DUDLEYZ!"
But Swagger eventually makes the hot tag to Sin Cara and the good guys win, like always, right?

Wait, what?
The Dudleyz won? THE DUDLEYZ WON!
Look how happy they are, ya'll.
They haven't won a match since the day after Memorial Day. They should be happy.
WINNER: Dudley Boyz by Pinfall.
And no, before you ask, I am not counting their participation as part of the USA Team in that Fourth of July 16 Man Tag Match as a win. That match was a loss for all mankind. We all lost a little something that day.
Final Verdict: 
Please do something with Neville other that have him beat Curtis Axel in less than five minutes. Pretty Please. With sugar on top.
Happy to see the Dudley Boyz get a win; they deserve it. However, please let this be the last time Swagger and a mystery partner face the Dudleyz. Ever.
Thanks.
4.5 out of 10.
Until next time, I've been Alex Pawlowski
and this is me watching another
Dudleyz vs Swagger and _______ match.