Vader briefly collapsed and passed out following a match at Korakuen Hall in Japan on Thursday.
Vader was teaming with Keiji Muto & AKIRA for a six-man tag match against Tatsumi Fujinami, Riki Choshu & Shiro Koshinaka. After the match, Fujinami was honored in a small ceremony and Vader, standing in the ring, collapsed to the canvas and lost consciousness.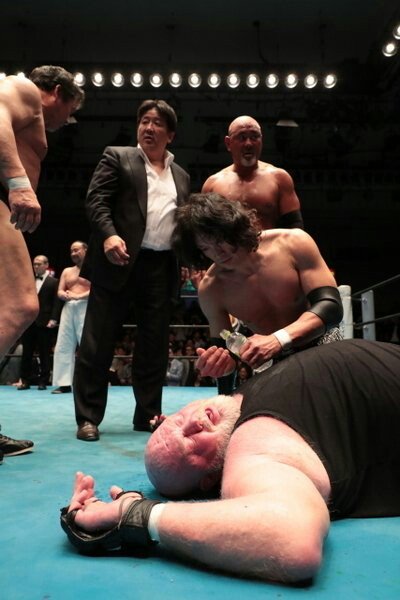 The former WCW Heavyweight Champion was able to eventually come to and leave the ring on his own.
Vader Tweeted that he only passed out because he was dropped on his head in the match, and it didn't have anything to do with his heart condition.
Vader had Tweeted out last November that he only had two years to live because of congestive heart failure. He later said he regretted posting those Tweets, and implied he may have been over-reacting to some bad news he had gotten from the doctor.