WWE almost always uploads a YouTube video for almost every segment of RAW and SmackDown, usually within two hours of the show ending.
It has been almost 12 hours since SmackDown went off the air, and they still haven't uploaded a clip from Jinder Mahal's god-awful in-ring "comedy" segment from last night.
Check it out: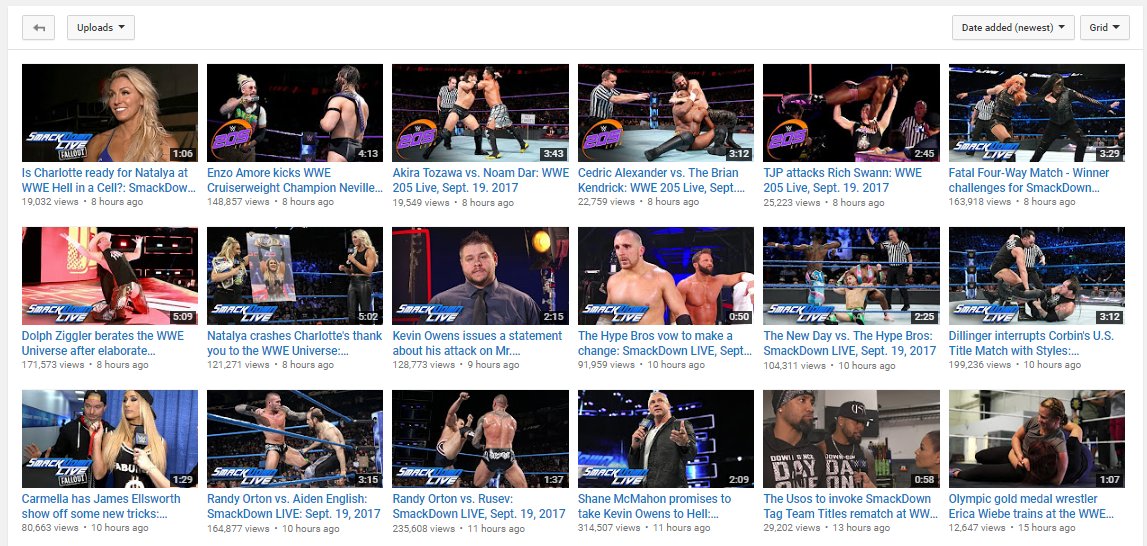 Click this link and see for yourself.
It's not there.
It is available to watch on the Hulu version of the episode, but if you don't have Hulu, and you didn't see it last night, it was basically a re-hash of the same idea from last week...
... but somehow more unnecessarily racist and cruel.
Jinder kept showing the same picture of Shinsuke Nakamura on the TitanTron, but saying it was him making different faces.
Then he said "you always ROOK the same," aping a stereotypical Asian accent.
He also called him Mr. Miyagi.
Then the Singh Brothers, who had been laughing hysterically at Jinder's jokes, began "doing karate," as the crowd chanted "That's too far."
Apparently, the WWE saw the error of their ways and are trying to sweep the whole thing under the rug. Not only have they not uploaded a clip to YouTube, but if you look at the chronology of their Twitter feed, the segment never happened.
Seriously.
It now goes from a picture of Jinder "making his way to the ring" ...
... to a promo ad for Jinder and Shinsuke's match at Hell in a Cell ...
... to a still from the Nakamura interview responding to the segment that apparently never happpened.
Shinsuke did respond to Jinder's "Mr. Miyagi" crack by posting this on his personal Twitter.
But without the context of Jinder making the reference to begin with, Nak's Tweet doesn't make a lot of sense.
Much like the idea of letting Jinder go out there and cut the promo to begin with.