Welcome to the The Uncooked Reaction for
MONDAY NIGHT RAW
A re-purposed use of the Live Coverage from last night
with a few observations thrown in for good measure.

You can watch/listen to last night's podcast above.
And please check out my OVERCOOKED RAW REFRESHER,
featuring a preview of last night's action
and an examination of last week's
Enzo/Lana debacle.
Also, if you haven't, watch this.
It's hilarious.
HERE WE GO, KIDS.
We start with Seth Rollins coming down to the ring.
He just comes right out and says it: "I WANT TRIPLE H."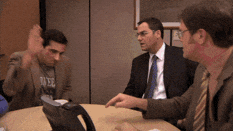 WHAT TOOK YOU SO LONG, SETH?
Triple H cost you the title like three months ago and you're just now getting around to calling him out?
You're a fella that likes to take his time, aren't you?
He says he can't have Triple H until he wins the title from Kevin Owens (his logic is suspect), and he can't do that until he gets rid of Chris Jericho once and for all.
Kevin Owens' music hits he comes down to the top of the ramp and they argue about whether or not Owens and Jericho are actually friends.
And then they argue about whether or not Owens is a fighting champion. Owens says he is, Rollins says he isn't.
Rollins challenges Owens to a title match tonight.
Owens says no, he's already got a match against Sami Zayn tonight, thanks to stupid Mick Foley.
But thanks to Stephanie McMahon, Jericho has a match tonight, a US Title match against Roman Reigns, and he's been given a revenge match against Seth Rollins at Roadblock (End of the Line). And also Rollins has a match right now against ...
Please be Braun Strowman...
Please be Braun Strowman...
Please be Braun Strowman...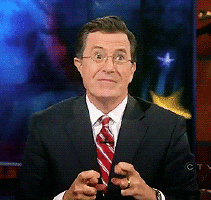 Nope. No such luck.
It's the Big Show.
BIG SHOW vs SETH ROLLINS
Owens is ringside for this, just so you know.
Big Show is a heel I guess, now?
Was he a heel before the draft?, because this is his first time on TV since the brand split.
He's lost a ton of weight.
He also has a huge black beard. He looks like Stromboli, the evil puppet master in Pinocchio.
He looks kind of like that.
Anyway, the match goes like you expect it to, with Show manhandling Rollins for a bit much to the delight of KO ...
and then Rollins hits a bunch of flying knees.
Show regains control, but he's not beating up Seth Rollins enough for Owens, who gets up on the apron and screams at Show until Show has had enough, and he chokeslams Owens.
Show then offers up Owens to Rollins and walks out, taking the count out loss.
WINNER: Seth Rollins
After the match, Rollins Pedigrees Owens.
Yeah that seems about right.
UNCOOKED REACTION:
Seth is basically Smarmy Joe Jr, and I don't much care for it.
But it is good to see Big Show back and turning from heel to face immediately.
Some things never change.
Seriously though, welcome back, Show.
Welcome back.
_______________________________
_______________________________
JACK GALLAGHER vs ARIYA DAIVARI
So Jack Gallagher is finally on Raw, but this is basically a direct re-run of the match he had against Daivari on 205Live last week.
Except shorter, and without that "tie-you-in-a-knot-and-kick-you-in-the-butthole" spot that he does, the one that everyone loves and the one that would definitely get him over with the Raw crowd.
Yeah, you're right, we shouldn't do that one.
Instead he does his comedy headbutt and hits a running dropkick in the corner for the win.
WINNER: Jack Gallagher
After the match, Gentleman Jack wants to shake Daivari's hand, but Daivari attacks his knee.
BOO THAT MAN.
UNCOOKED REACTION:
Guess we've got a Cruiserweight feud that doesn't revolve around the title for a change.
Too bad it's between the most charismatic guy in the division and the guy who is the opposite of that.
This guy, with his trunks that make his butt look like a tiny hot air balloon, he's going to be a HUGE star if they don't screw this up.
__________________________________
Owens runs into Mick Foley in the back.
He says that since he took a Chokeslam and a Pedigree he shouldn't have to compete tonight.
Mick Foley disagrees and walks away.
Owens runs into Jericho, who just got here and KO tries to explain everything that happened in the beginning of the episode.
Jericho doesn't give a damn.
"We're good, right, Chris?"
"No. We're not good."
UNCOOKED REACTION:
Please don't do this to me.
Don't break them up now.
It's Christmas.
Kevin McCallister's mom is right.
All we have to do is hope and pray and wish real hard and I'm sure that KO and Y2J will work out their differences and get back together.
___________________________________
Enzo & Big Cass Stick Their Noses Where They Don't Belong.
Enzo gets involved, Rusev is pissed at him, Lana sticks up for Enzo and Rusev calls her pathetic.
She takes off her wedding ring and throws it on the ground.
Rusev leaves, Enzo tells Big Cass to scram.
Enzo is sweet to Lana, (as sweet as Enzo can be.)
Commercial, and when we come back, they're still talking. Lana tells Enzo that Rusev doesn't appreciate her, and maybe if he saw her being appreciated by another man, he wouldn't take her for granted.
She tells Enzo to meet her in her hotel room.
Enzo agrees.
UNCOOKED REACTION:
This is going to be a thing where he shows up and Rusev is waiting for him, right?
Please tell me that is what this is.
___________________________________________
KEVIN OWENS vs SAMI ZAYN
Good thing they had their "last match ever" at Battleground 4 months ago.
This new match is fabulous, with dueling Tope Con Hilos and hard hitting clothesline and tornado DDTs onto the apron.
And this thing. This awesome thing too.
But doesn't the fact that Sami is having super competitive match with Universal Champ Kevin Owens mean that Braun Strowman, who DESTROYED Zayn with ease two weeks in a row, doesn't this mean that Braun Strowman should be given a title shot IMMEDIATELY?
Owens getting dominated for a bit, then does his "block-your-superplex-into-a-twisting-fisherman-driver" thing...
followed by a cannonball in the corner, then another.
But not another ...
Owens gets suplexed all over the ring then into the barricade on the outside, but Owens catches Zayn with a Pop-Up Powerbomb out of NOWHERE for the 1-2-3.
WINNER: Kevin Owens
UNCOOKED REACTION:
Great f*cking match.
Are these guys even capable of delivering anything else?
__________________________
Chris Jericho and Roman Reigns in the Locker Room
Roman is so funny you guys!
He said that Jericho still had some "car paint" on his forehead!
Hilarious!
Anyway, Jericho thinks that Roman has been lucky recently.
Roman says that Jericho is still just doing Kevin's dirty work.
Ooh. Burn.
UNCOOKED REACTION:
Smarmy Joe strikes again.
_____________________________
Backstage Interview With Sasha Banks
She's losing her voice, coming down with something, maybe.
It's a by the numbers "you just won the title, how does it feel" promo, until Sasha takes an obscure idiom that Charlotte used in a tweet, "Iron sharpens Iron" and turns that around into a challenge to Charlotte.
Roadblock (End of the Line). IRON MAN MATCH.
Okey doke. I won't say no to that.
UNCOOKED REACTION:
Although, Sasha said this is "another first," which I guess refers to this being the first "Iron Woman Match," but that's not true. Sasha had an "Iron Woman Match" last fall against Bayley at NXT Takeover Respect, and she lost.
Wonder if that history comes into play at all in the next couple weeks.
______________________________
THEY SHOULD HAVE PLAYED THIS VIGNETTE
THREE DAMN MONTHS AGO.
Maybe they wouldn't need to shunt all the Cruisers to 205Live
if they had just done a little character building.
Anyway.
RICH SWANN vs TJ PERKINS
This should be good. Their match in the CWC was at least like 6 Flame Emojis.
Back and forth, fun action and one-upsmanship. I love it.
Lots of stiff dropkicks, a rolling thunder into a frog splash from Swann for a two count, and now the obligatory rest-hold.
Perkins throwing hands and hittting a running basement dropkick to the knee. He puts Swann in the tree of woe and hits a hesitation dropkick.
Perkins is firmly in control until he tries a springboard from the apron and eats a spinning Swann Kick.
1-2-3.
WINNER: Rich Swann
Uncooked Reaction:
Stop calling him "The Outlandish" Rich Swann. It's stupid. Besides, he's not "Outlandish." He's Exciting. He's Tremendous. He's Energetic.
Outlandish means "looking or sounding bizarre or unfamiliar."
It means "weird" or "peculiar" or "different" or in other words, Vince doesn't think a tiny black guy has any place in the WWE.
Of course, the very fact that they're pushing him would belie that theory, so it's entirely possible someone just likes the sound of the word and didn't bother to look it up.
__________________________
___________________________
BAYLEY vs ALICIA FOX
On the pre-show, Bayley gave one of her "Bayley Bears" to Cedric Alexander, and Alicia Fox got possessive.
So now, this match.
Alicia comes out of the gates like a house afire.
A BATSH*T CRAZY HOUSE AFIRE.
She keeps screaming "I LOVE HIM!" while beating Bayley about the head and shoulders.
At least. I think that's what I heard.
Totally stable, I'm sure.
She hits the Northern Lights Suplex, for two.
Bayley comes back, hits the Bayley to Belly.
1-2-3.
WINNER: Bayley
UNCOOKED REACTION:
Is this the new feud for Bayley?
While Sasha is off having Iron Woman matches with Charlotte and Nia Jax can't get on TV?
Huh. Okay.
____________________
Enzo and Cass being Skeevy.
Cass thinks Lana is trouble.
Enzo is singing the beginning of "Bump and Grind."
Enzo gets a text from Lana. It's a selfie.
Enzo runs off to get changed before going to the hotel.
Rusev comes in and asks Big Cass where his wife is.
Big Cass says that's not my problem.
Rusev puts hands on Cass. Cass gets in his face. Rusev says he's going to ask Foley for a match with Cass tonight.
BUT WHAT OF THE HOTEL ROOM AMBUSH?
UNCOOKED REACTION:
I have a bad feeling about this.
Also, Enzo: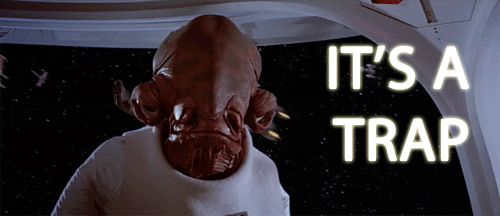 ______________________
Something called "The Tussle In Texas"
MARK HENRY vs TITUS O'NEIL
They build this thing up for like two minutes, there's graphics and everything and a "tale of the tape."
And then Henry beats Titus with one move.
World's Strongest Slam.
1-2-3.
WINNER: Mark Henry
That was pointless.
UNCOOKED REACTION:
Seriously, though. Can't they think of something better to do with Mark Henry?
The guy's a national treasure.
And the worst part is we didn't even get a fallout video of the postgame presser with Titus O'Neil.
#MakeItAnotherLoss
____________________
ENZO WAITING FOR HIS UBER.
He's gonna be waiting for a while. Uber is illegal in Austin, Texas.
Ric Flair shows up in his limo.
Enzo explains that he's going to go commit adultery and Flair is like "Woo."
Flair loans his limo to Enzo for the express purpose of Enzo going to sleep with a married woman.
UNCOOKED REACTION:
Unsurprised.
______________________
ROMAN REIGNS vs CHRIS JERICHO
UNITED STATES CHAMPIONSHIP MATCH
On his way to the ring, Jericho is stopped by Owens, who genuinely misses his best friend.
He says they need to come up with a game plan for this match.
Jericho says the Gameplan is that he's going to go win the US Title BY HIMSELF.
I miss them being best friends.
---
In the actual match, Jericho tries to take it to Roman right off the bat.
That doesn't work too well.
And then he nails a wicked awesome dropkick and he's in control as we go to the break.
It's a pretty good match. Jericho keeps nailing big dropkicks, and Roman keeps selling damage for about 30 seconds before he remembers he's superhuman.
Lionsault for a two count.
He kicks Reigns in the chest protector a bunch, then runs into a Samoan Drop and gets Superman Punched.
Two Count.
Reigns does the "ooh ah," goes for a spear, get's kicked instead. A Codebreaker is turned into a sitout powerbomb.
Two count.
Roman winds up in the bottom rope, gets superkicked BY KEVIN OWENS, right into a Codebreaker.
AND THAT SHOULD HAVE BEEN THE FINISH.
But Roman kicks out, because of course he does.
Jericho sees Owens on the apron, yells at him, slaps him in the face.
Owens walks up the ramp, dejected and broken.
Reigns Spears Jericho.
And just like that, it's over.
WINNER: Roman Reigns
The Match is Over.
Jeri-KO is Over.
UNCOOKED REACTION: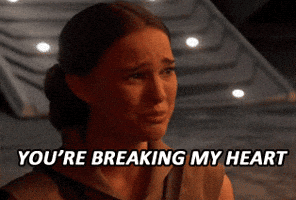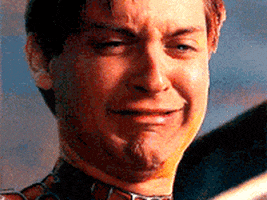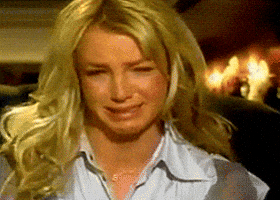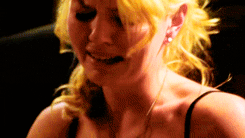 IF THESE TWO KIDS CAN'T MAKE IT IN THIS WORKADAY WORLD, WHAT HOPE IS THERE FOR THE REST OF US?
___________________________
___________________________
RUSEV vs BIG CASS
Big Cass comes out first.
Rusev's music hits, but he's nowhere to be found.
Big Cass figures it out while he's standing in the ring.
He borrows the timekeeper's cell phone, and calls Enzo.
Cut to the Hotel hallway. Enzo lets it go to voicemail.
Lana answers the door, insists he come in, Enzo doesn't want to be here, but Lana is seducing him.
She calls for Rusev, who was hiding in the bathroom.
The whole thing was a set-up.
Rusev beats the CRAP out of homewrecking Enzo.
They're totally not getting their deposit back for this Hotel Room.
Rusev drags Enzo out into the hotel hallway and leaves him there, like uneaten Room Service food
Lana puts the Do Not Disturb sign on the door knob.
Holy Crap.
UNCOOKED REACTION:
Okay, I know I hated Enzo last week for saying what he said about Lana's turkey needing to be stuffed, and he needed to get a comeuppance, but this was just too much.
This was a damn snuff film.
________________________
SHEAMUS & CESARO vs GALLOWS & ANDERSON
#1 Contendership Match
Whoever wins this one gets to face New Day next week.
New Day is sitting ringside on beanbag chairs.
Good back and forth, hard hitting action, until G&A allow themselves to be distracted by New Day, and they get blindsided from the left and the right by Sheasaro.
COMMERCIAL.
Back from the break and G&A are isolating Cesaro, double teaming him. Cesaro is able to reverse something into a DDT, and makes the hot tag to Sheamus.
Sheamus hits the Rolling Senton on Gallows, then does it to Anderson ONTO GALLOWS.
Everything breaks down on the outside, and New Day gets involved.
IT'S A DONNYBROOK!
Sheamus and Cesaro stand tall at the end of everything.
WINNER: Nobody.
UNCOOKED REACTION:
Damn, they're really going to make The New Day work to get this record, huh?
That Fallout Video is amazing, by the way. They train the new backstage interviewer guy to crouch down low like Phillips used to.
And some poor white girl accidentally wanders into frame and runs away so fast, you'd think she was being chased by Braun Strowman.
I miss Braun. Where is he this week? I miss him.
_________________________
CHARLOTTE IN THE RING TO APOLOGIZE TO HER DAD, I GUESS.
She says she made the biggest mistake of her life 6 months ago when she kicked Ric to the curb.
The crowd starts in with the "What?" chants. So this should be good.
She throws it to the video of her banishing her father.
The same video we've seen three times already tonight.
After the video, she says that while it was hard to lose her title in her hometown last week, it was harder to watch her dad come down to the ring and raise Sasha's hand.
She says she felt that she failed as a daughter, and she wants to apologize.
The crowd is really not letting up with these chants. Merciless bastards.
Ric's music hits and he shambles down to the ring, and as he does, Charlotte is smiling.
RIC IS TOTALLY NOT SMILING, THOUGH.
She says she's sorry and then she hugs him.
She steps back, smiles again, and SLAPS THE TASTE OUT OF HIS MOUTH.
"HOW DARE YOU!?!? I'M YOUR DAUGHTER, NOT HER!!!"
Sasha runs down to the ring and gets the crap beat out of her.
Charlotte also throws her face-first into the ringpost, then brings her back into the ring, drags her over to Ric and leaves her there.
Welp.
That about does it.
UNCOOKED REACTION:
Charlotte is one of the best heels in the entire company and her feud with Sasha is one for the ages.
I know that Iron Woman match is going to be 30 Minutes, but I hope they change it and make it 30 hours.
__________________________________
Until next time, I've Been Alex Pawlowski
and this is me thinking about
what Braun is doing right now.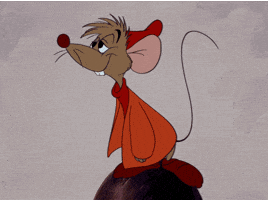 I miss Braun.